New to Vuzu this June, 2011:



Hellcats




Premiere date:

Wednesday, 1 June 2011 at 21h30



A coming-of-age story about Marti Perkins, a university student who has to join the cheerleading team the Hellcats in order to get the scholarship she needs.

For more about the series, see: TVSA's Hellcats Mini-Site


---
Blue Mountain State 2




Premiere date:

Thursday, 2 June 2011 at 23h00



Season 2 finds Coach Marty Daniels under pressure to deliver a winning season after an embarrassing showing last year that has put his legacy and job security in danger.

For more about the series and season, see: TVSA's Blue Mountain State 2 Show Page


---



The Game




Premiere date:

Friday, 3 June 2011 at 19h00



A dramedy produced by Kelsey Grammer as a spin-off of Girlfriends, which follows the fortunes of a group of women who all have relationships with professional football players.

For more about the series, see: TVSA's The Game Mini-Site


---



Survivor South Africa 4




Premiere date:

Saturday, 4 June 2011 at 15h30



A broadcast of Survivor: Maldives, which recently ended it's run on M-Net.

For more about the season and contestants, see: TVSA's Survivor South Africa: Maldives Show Page


---



My Generation




Premiere date:

Monday, 6 June 2011 at 21h30



A mockumentary series which follows a group of high school classmates in Austin, Texas in 2000, then revisits them ten years after graduation to find out whether they achieved their hopes and dreams.

For more about the series, see:

TVSA's My Generation Mini-Site




---



The Real L Word




Premiere date:

Tuesday, 7 June 2011 at 23h00



A reality series which derives from the success of the television drama The L Word by following a group of real-life lesbians in their daily lives in Los Angeles.


For more about the series, see: TVSA's The Real L Word Mini-Site


---



One on One




Premiere date:

Thursday, 9 June 2011 at 19h00


Thereafter new episodes air on Tuesdays and Thursdays at 19h00





A sitcom that centres round in-your-face 17-year-old Breanna Barnes, who loves loves attention. Anywhere there's a crowd, she's at the centre of the action.

Breanna's sportscaster dad, Flex, is a fun-loving ladies' man who not only wants to be a responsible parent, but also wants to be his daughter's best friend. Flex is happy giving Breanna the freedom to make her own choices, but only if she is willing to accept the consequences.

Flex's best friend and Breanna's godfather, Duane, is a constant presence in their lives for better and sometimes worse.

For more about the series, see: TVSA's One on One Mini-Site


---



Happy Endings




Premiere date:

Monday, 20 June 2011 at 19h00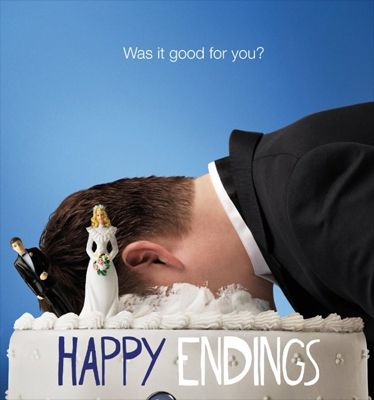 A comedy series about an altar-bound couple who break up on their wedding day, forcing their friends to choose which side to take after the split.

It stars Zachary Knighton (Dr Bryce Varley on FlashForward) and Elisha Cuthbert (Kim Bauer on 24)


---



Masters Of Rhythm




Premiere date:

Wednesday, 22 June 2011 at 19h30

Hosted by Lalla Hirayama and Fred Kayembe, Masters of Rhythm (MOR) is a TV reality talent search that aims to uncover the best dance crew in the land. Over 13 episodes the series searches South Africa to discover dance talent.

The show culminates in a live event at the Standard Bank Arena in which our remaining crews compete for the title, the Masters of Rhythm.



Flash fact:

The Masters of Rhythm is an annual dance event that draws approximately 10 000 people each year. It was conceptualised by the founding members of Clinch City Entertainment in 2006, which include Mernoly Simba, Jay Kayembe, Olie Kayembe and Lalla Hirayama, and later, Fred Mercury, Steph Gregson & Clementine Mabena.


---



House Of Jazmin




Premiere date:

Sunday, 25 June 2011 at 17h00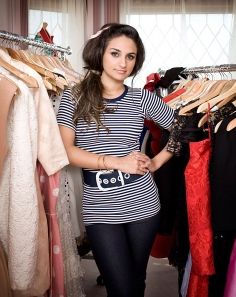 A six-part MTV reality show about Jazmin Whitley, a young fashion newcomer.

The series follows her as her life flits between her being an ordinary girl in the suburbs to the stresses of running her own clothing label and the high fashion dramas of catwalk shows.

As the series starts, Jazmin has 6 collections under her belt. She takes her business very seriously but finds that running her own label at the age of 20 can be difficult.


---



Futurama 7




Premiere date:

Wednesday, 29 June 2011 at 18h30


Thereafter new episodes air Mondays, Wednesdays and Fridays at 18h30





Season 7 of the animated sitcom which follows the adventures of a late 20th-century New York City pizza delivery boy who, after being cryogenically frozen for a thousand years, finds employment at Planet Express - an interplanetary delivery company in the 31st century.

For ore about the series, see: TVSA's Futurama Mini-Site


---



King of the Hill 13




Premiere date:

Thursday, 30 June 2011 at 22h00


Thereafter new episodes air Tuesdays, Thursdays and Fridays at 22h00





Season 13 of the animinated series that centres round the Hills, a small-town Methodist family in the fictional town of Arlen, Texas, based loosely on the real life Dallas suburb, Garland, Texas.

For more about the series, see: TVSA's King of the Hill Mini-Site


---



It's Always Sunny in Philadelphia 6




Premiere date:

Thursday, 30 June 2011 at 22h30



Season 6 of the sitcom that follows the exploits of a group of self-centered friends who run Paddy's Pub, an unsuccessful Irish bar in South Philadelphia.

For more about the series, see:

TVSA's It's Always Sunny In Philadelphia Mini-Site




---

Vuzu is on DStv, channel 123