[Submitted via press release]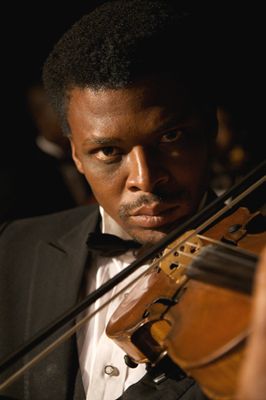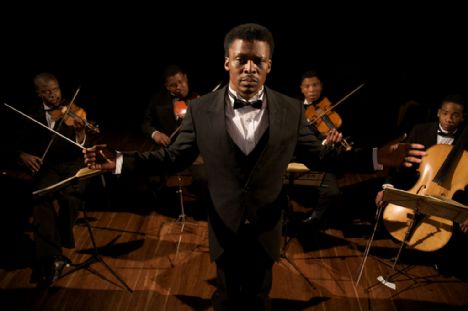 Monna Wa Minno is the untold true story of Mike 'Ntate' Masote, the inspiring founder of South Africa's first black youth orchestra - The Soweto Youth Orchestra - which gave birth to the internationally-acclaimed Soweto String Quartet.

Produced by award-winning South African production company Fireworx Media, the moving four-part miniseries premieres this Sunday, 13 May 2012, at 21h00, and runs until 3 June 2012.

It's directed by rising star Norman Maake (Entabeni, Tsha-Tsha, Soldiers of the Rock) and written by acclaimed playwright Zakes Mofokeng.

The all-star cast includes Vuyo Dabula (Isidingo, Wild at Heart) as Mike, International Emmy Award nominee Lerato Mvelase (Home Affairs, Life, Above All) as his wife Sheila, Rampai Mohadi (The Curious Case of Benjamin Button) as his friend Thula, and Daniel Janks (Generation Kill) as South African artist Cecil Skotnes. Mike, who worked closely with the filmmakers, has a cameo asLucas Scott.

When Mike, a young black violinist, sets out to form an all black orchestra, he must overcome both the skepticism of his own community and the prejudice of Apartheid South Africa to prove that the universal language of music transcends politics and race. He wanted to make music – instead he made history.

Mike received The Order of Ikhamanga from the Presidency for his "outstanding contribution to the development of youth orchestras and choral music in the classical genre in South Africa."

Fireworx Media producer Bridget Pickering (Hotel Rwanda, uGugu noAndile) says, "Although it's a historical film about an ordinary guy who changed his world, it's also very personal. His wife, Sheila, was very much the inspiration who pushed him and helped make it happen, so Monna Wa Minno is really a love story against a backdrop of music and drama."

The epic story spans the forced removals in Sophiatown, the Soweto Uprising and his wife's subsequent solitary confinement, his exile in Bophuthatswana, his return to form the Soweto Youth Orchestra and their show-stealing performance in Scotland for the Queen and his own triumphant translation of the Messiah into 10 African languages and its performance at The Johannesburg City Hall - the venue which once threw him out into the streets when he dared to sneak in to listen to classical music.

"The scale and production value of this series is unbelievable, from the sets to JB Arthur's music," says Bridget. "Especially considering the limited resources we were working with."



About Fireworx Media



Fireworx Media is one of the most awarded production companies in South Africa, having won at The Emmy Awards, The Africa Movie Academy Awards, The South African Film and Television Awards, Durban International Film Festival, The Cape Winelands Film Festival, and Tri Continental Film Festival, among other accolades. Fireworx Media also distributes films looking for African audiences.