Starting on

Universal

in April, 2011:

Numb3rs 5


Premiere date:

Sunday 10 April 2011 at 20h00


New episodes air in double bills, weekly.





Don and his team hunt for killers of two rock climbers found in possession of a diamond. Charlie wants to get his FBI clearance reinstated and a new agent joins the team.

For more about the season, see: TVSA's Numb3rs 5 Show Page.


---



Monk 3




Premiere date:

Tuesday, 26 April 2011 at 19h10


New episodes air weekdays at 19h10





Tony Shalhoub returns as Adrian Monk to solve more baffling cases.

For more about the show and scenario, see: TVSA's Monk Mini-Site.


---



Fairly Legal




Premiere date:

Tuesday, 26 April 2011 at 20h00


New episodes weekly at 20h00.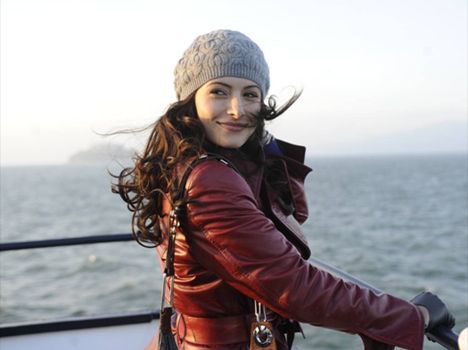 A new series co-produced between Universal Networks International and USA Networks.

The series centres round Kate Reed (played Sarah Shahi): a firm believer that justice can always be found - even if it's not always in the courtroom. Once a lawyer at her family's esteemed San Francisco firm, Kate's frustration with the legal system led her to a new career as a mediator.

Thanks to her innate understanding of human nature, thorough legal knowledge, and wry sense of humour, Kate is a natural when it comes to dispute resolution. Except, it seems, when it comes to conflicts in her own life.

Since her father's sudden death, Kate's relationship with her new boss-her "wicked" stepmother Lauren (Virginia Williams) - has grown ever more complicated, and the situation with her soon-to-be-ex-husband Justin (Michael Trucco), a San Francisco ADA, is no less confusing.

With help from her resourceful assistant Leonardo (Baron Vaughn), Kate does her best to focus on work and avoid her own problems. But with new personal challenges and tough, unconventional cases suddenly on her docket, this newly-minted mediator's skills are about to be put to the test.


---



House 5




Premiere date:

Friday, 29 April 2011 at 20h00


New episodes air weekly, at 20h00.





Hugh Laurie returns as the perpetually cranky, yet consistently brilliant, Dr. House.

This season we see a new side to House as Wilson quits and tells House they can no longer be friends.

Cameron also struggles this series as she still can't let go of the memories she shared with her husband before he died and Thirteen has to come to
terms with the fact that she is suffering from Huntingdon's disease.

For more about the season, see: TVSA's House 5 Show Page.


---



Kath & Kim




Premiere date:

Saturday, 30 April 2011 at 21h40


New episodes air in double bills on Saturdays at 21h40.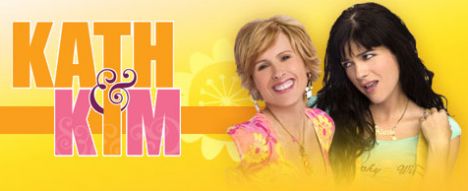 An American remake of the Australian comedy. The series
follows the dysfunctional relationship between mother and daughter Kath and Kim as they deal with their own insecurities, issues (often with each other) and the hopes and aspirations that propel them through their day-to-day lives.

This series sees Kath become worried that she may be too old to
have an elaborate wedding, while Kim begins spending more time with Craig after he reveals his plan to breed their dog for large sums of money.


---

Universal is on DStv, channel 108.