The MOST CLASSIC sales pitch of all time:
"It's a genuine copy!"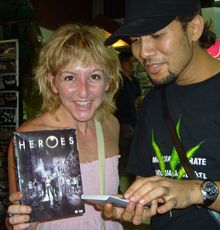 One of my all-time fave things about Malaysia is the fact
every
market you go to you get the sales line: "It's a genuine copy!" when you just happen to look at something.
What it means is that everything on the market's fake but the item you're looking at specifically is based exactly on the original - which isn't ever true 'cos the logo's (espesh on sunglasses) are all wrong!
The WORST thing about Malaysia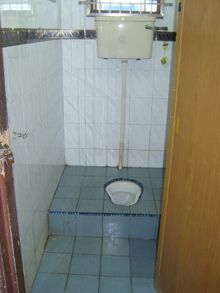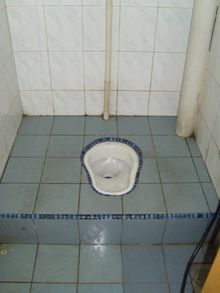 The
frakkin' loos!
I was a changed person when
I emerged from this one!
The MOST CLASSIC sign: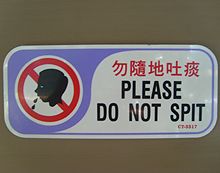 This on a bus going to Putra Jaya -
the government capital of Malaysia