Coming up on Oprah this week:



Monday 13 June 2011




How she lost her marraige, her house, her fortune: Iyanla Vanzant, Part 2



In the late '90s, no-nonsense relationship expert Iyanla Vanzant dished out tough love to Oprah Show guests every other Tuesday. But, after more than a year of regular appearances, Oprah and Iyanla's relationship came to an abrupt end.

Eleven years ago, Iyanla told Oprah and Harpo executives she was ready to host her own talk show, but Oprah felt she needed more time to grow. After that fateful meeting, Iyanla and Harpo parted ways, and Iyanla signed on to host The Iyanla Show, which was canceled after just one season.

In part 2 of the interview (Part 1 was on last Monday, 6 June), Iyanla opens up about losing everything and finding peace in the process.


---



Tuesday 14 June 2011




Exclusive: David Arquette: his first interview since the breakup, the breakdown and life after rehab



Courteney Cox and David Arquette were one of the most famous couples in Hollywood.

They first met in 1996 on the set of the campy horror movie Scream, and their onscreen flirtation turned into a real-life romance. When they tied the knot in 1999, it was a classic case of opposites attract. The unlikely couple seemed rock solid until a tabloid scandal triggered what many thought was David's public breakdown.

David Arquette and his famous sisters reveal painful family secrets.


---
Wednesday 15 June 2011
Supreme Icon Diana Ross, her five children and a show-stopping performance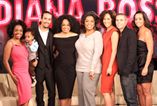 After 18 number-one hits, 67 albums, more than 100 million records sold and half a century in the spotlight, the legendary Diana Ross is more than a music icon.

She also symbolises what can happen when a little girl dares to dream a little girl like Oprah, who watched the Supremes on The Ed Sullivan Show back in 1964.

Diana Ross is on the Oprah show with her entire family for a rare interview.


---
Thursday 16 June 2011
Willow Smoth "Whips her hair" and Oprah's all-time smartest most talented kids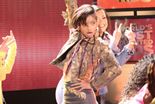 Over the years, Oprah has shared the stage with a 7-year-old surgeon, a 3-year-old drummer and countless young prodigies.

For The Oprah Show's talented kids' finale, Oprah introduces a few fresh faces, including her co-host, Willow Smith.


---
Friday 17 June 2011
America's favourite '80's TV mom: Meredith Baxter on broken marraiges, drinking and coming out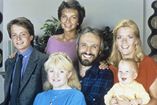 Actress Meredith Baxter got her big break on the 1970s sitcom Bridget Loves Bernie, made a name for herself as the selfish sister Nancy on Family and later became a regular in TV movies. But to a generation of viewers, she'll always be Elyse Keaton, the former-hippie mother on Family Ties.

In 2009, after more than 40 years of acting, three failed marriages and five children, Meredith went on the Today show and revealed that she is a lesbian. Now, Meredith has a tell-all memoir called Untied. It goes beyond coming out and reveals all the shocking secrets of her famous life.


---

The Oprah Winfrey Show is on SABC3 Mondays to Fridays at 17h30, with repeats at 00h50.