Coming up on Oprah this week:



Monday, 9 May 2011




For the first time ever: Oprah's favorite things Part 2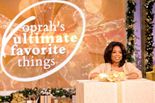 Oprah delivers her final and biggest "favorite things" show.


---
Tuesday, 10 May 2011
Remembering John F. Kennedy Jnr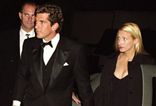 To mark what would have been John F. Kennedy Jr.'s 50th birthday, Oprah reflects on the life of this American icon and their once-in-a-lifetime conversation in 1996. Oprah honours his memory by looking back at his life, legacy and tragic death.


---
Wednesday, 11 May 2011
In his first interview: grieving husband and father Dr William Petit on his unspeakable tragedy in Connecticut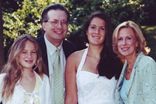 In one of the most horrific crimes in recent memory, the Petit family was destroyed during an unimaginable night of evil that left people across America gasping in horror.

Three years later, Oprah visits Dr. William Petit at his parents' Connecticut home to talk about the tragic loss of his family and the strength he found to move forward.

After his tragic loss, how has this husband and father been able to go on?


---
Thursday, 12 May 2011
Quints by surprise, dirty jobs, DC cupcakes, Cash Cab! Reality TV's biggest stars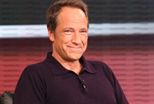 High school sweethearts Ethan and Casey Jones had a picture-perfect life: They married right after college, built their dream home and had a beautiful daughter named Eliot.

Then, they decided to have one more child using the same fertility treatment they used to conceive Eliot. But, the second time around, the results were a little different.

Plus, you may recognize Mike Rowe's distinctive voice from Discovery's hit shows Deadliest Catch and Ghost Lab, but Mike is best known as the host and creator of the Emmy-nominated series Dirty Jobs.


---
Friday, 13 May 2011
Oprah unplugged, uncensored: like you've never seen her before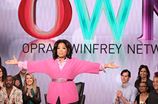 Today Oprah gives a preview of oneof the show's coming up on her new network OWN. The show is titled Season 25 and features something Oprah fans have never seen before. Documentary film crews go backstage for the making of the final season of The Oprah Show. The team reveal their secrets.


---

The Oprah Winfrey Show is on SABC3 Mondays to Fridays at 17h30.