Oprah returns to the early evening timeslot on SABC3 this week, five minutes earlier than before the Cricket World Cup - at 17h30, daily.

Repeats on daily, at 02h00.

Coming up this week:

Monday 4 April 2011
The worst days of their lives and the miraculous twist of fate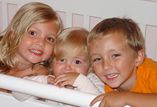 Lori and Chris Coble lost their three young children in a horrific car accident.

Then, one year later, a miraculous twist of fate happened to them.




---
Tuesday 5 April 2011
America's worst cooks get rescued by Jessica Seinfeld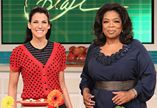 Everyone deserves a great home-cooked meal. But after a long day at work or taking care of the kids, are you too tired to cook?

Jessica Seinfeld shares her doable dishes from her health-conscious cookbook, Double Delicious!, a follow-up to her 2007 best-selling Deceptively Delicious.


---
Wednesday 6 April 2011
Legendary icon Jane Fonda: her life, new love and working out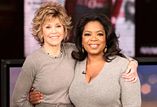 More than two decades later, Oscar winner Jane Fonda still looks incredible at age 72.

Svelte and beautiful, she walks onto the stage with the same energy and grace she displayed decades ago.

She opens up about aging, motherhood, ex-husband Ted Turner and her new love.


---
Thursday 7 April 2011
For the first time in 45 years: the entire cast of the sound of music reunites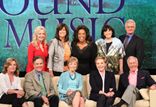 It was 1965 when America fell in love with The Sound of Music. The film, which starred Julie Andrews and Christopher Plummer, captured the real life Von Trapp family's escape from Nazi-occupied Austria and won five Oscars, including one for Best Picture.

45-years later, it remains one of the most popular movie musicals ever. Julie Andrews, Christopher Plummer and all of the Von Trapp children meet for their first reunion in 45 years.


---
Friday 8 April 2011
Oprah and Gayle's big Yosemite camping adventure: Part 1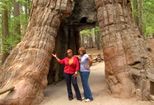 They've gone back to colonial days, hit up the country's biggest state fair and braved an 11-day cross-country road trip. Now, Oprah and Gayle are setting off on a new adventure: camping.

The two best friends are headed to Yosemite National Park in California to help out park ranger Shelton Johnson. Shelton wrote to Oprah because he's concerned by the low number of African-Americans who visit the national parks each year.


---

The Oprah Winfrey Show is on SABC3, Mondays to Fridays at 17h30, with repeats at 02h00.