Starting on The Style Network in July, 2010:



Clean House Comes Clean 6




Premiere date:

Friday, 2 July 2010 at 19h30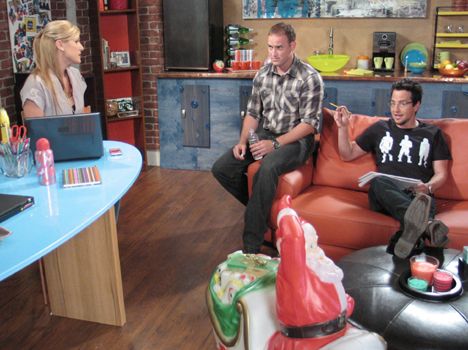 A behind-the scenes look at the mayhem & foolishness of Clean House which reveals how the team of experts work their magic to transform the cluttered spaces into dream homes.




Friday, 2 July 2010




Behind the scenes of MH3



Mark, Trish and Matt share their feelings after coping with Messiest Home Three. Whether they're analyzing home owner Sharon Baglien's gruff personality or processing the bad memories of so much clutter, the team dishes the dirt from behind the scenes.

And for the first time, a special guest stops by to share in the healing to talk about the confrontations with Sharon and her daughter Brigitte.



Friday, 9 July 2010




How to Be a Clean House Expert



Mark, Trish, and Matt unveil their instructional video: How to Become A Clean House Expert, which uses never-before-seen footage from two families to teach viewers everything they need to know.

Using quizzes and easy to follow steps to help enhance the learning experience, the cast goes through the clean house process to give the inside scoop on the necessary skills you need to know become a Clean House Expert.



Friday, 16 July 2010




The Diva Awards



Trish, Mark and Matt saddle up to take on clutter desperados and bring their messy behaviour to justice. They give a behind-the-scenes look at the Bhandaris and the Lussiers, two dueling couples locked in a showdown over the clutter invading their home, and see what lengths the cast takes to tame those relationships.



Friday, 23 July 2010




Clean House's Wildest Yard Sale Themes 2



Trish serves as ringmaster of a friendly competition between Matt and Mark as she puts their yard sale knowledge to the ultimate test. Wildest Yard Sale Themes 2 puts the experts on the road, taking clutter into custody and facing Niecy head-on to bring in the bucks at yard sales.



Friday, 30 July 2010




Make Room for Baby



Mark, Trish and Matt reveal how to de-clutter when you're expecting, by looking back at home owners who had to make room for baby.


---



Clean House: Search for the Messiest Home in the Country 2




Premiere date:

Monday, 5 July 2010 at 19h00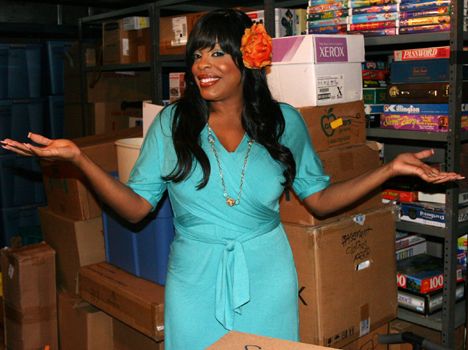 The Clean House experts travel across the United States in search of the Messiest Home in the Country, stopping in 10 different cities before awarding the Messiest Home title.

Some highlights include a house haunted by ghosts that don't want to give up the clutter, a pile of dirty clothing so big that the Chattanooga homeowner calls it "Mount Washmore" and a husband who won't share his closet with his wife.


---



Kimora: Life in the Fab Lane 3




Premiere date:

Monday, 5 July 2010 at 20h00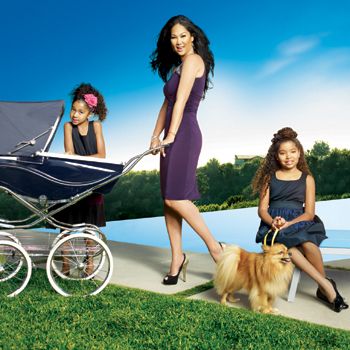 Kimora Lee Simmons returns for Season 3 of her docu-reality series. As a mother, CEO and celebrity her life is never dull.

From New York to LA (and back again), each half-hour episode gives and insiders view of her life as she deals with unpredictable daily demands of raising a family and running a prominent global fashion enterprise.




Monday, 5 July 2010




Model Behaviour



Kimora needs to design a showroom space for her Phat Fashions men's, women's and children's lines. Kimora meets with an interior designer and gives him direction on the space.

The designer has 12 days to pull together the remodel before Kimora and Sandra host a cocktail party in the space for LA market week. Will the new showroom come together in time?



Monday, 12 July 2010




LA Exposure



Kimora and her team are planning the ad campaign for their Phat Premium men's line. Kimora shoots the ad campaign herself after consulting with celebrity photographer, Jerry Avenaim.

Ming and Aoki want to learn how to cook, so Kimora asks her friend Anna Boiardi to teach them. The girls learn about food preparation and ultimately make several meals for their mom.



Monday, 19 July 2010




Phat Years



Kimora celebrates the 10th Anniversary of Baby Phat with a fashion show and after party. While prepping for the big events, Kimora recalls the road to her empire.



Monday, 26 July 2010




Labor of Love



As if it's not enough to balance being a model, mogul and mother - Kimora is increasing her responsibilities in the mom dept. by having a baby with her new man, Djimon. But this lady isn't one to lie around in a bed eating ice cream while gestating - she's also renovating a Beverly Hills mansion complete with a custom designed nursery for her soon-to-be son.

Even though he hasn't arrived, Kimora is already getting an offer from Ebony magazine to appear with him and the rest of the family on their cover.

Every project comes to a halt when Kimora goes into labor and gives birth to her baby boy - can everything (with the renovation, the nursery and the covershoot) still come together while she's attending to her newborn and breast feeding?


---



Tacky House




Premiere date:

Wednesday, 7 July 2010 at 21h00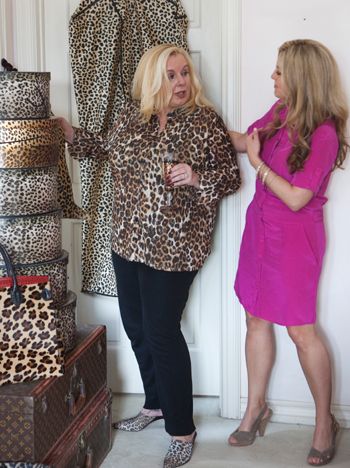 Proud homeowners may think their interior design ideas are top notch, but overpowering home themes and distasteful decorative styles often tell a different story.

This new makeover series features delusional designer wannabes who get a big dose of reality when the room they think is so amazing is singled out by family or friends for an emergency design intervention.

The show is hosted by is hosted by designer Thom Filicia (Dress My Nest, Queer Eye for the Straight Guy).


---

The Style Network is on DStv Channel 183.