Last week's episode of Special Assignment (that was on on Tuesday, 31 March) will be on again next Tuesday (7 April) owing to the response it received, both locally and internationally.

According to Special Assignement story editor Khadija Bradlow, the show has received an overwhelming response, including queries from people about what they can do to help.

The episode is being rebroadcast for anyone who missed it, as well to keep generating increased awareness and discussions about the situation.



Episode Title

: Hell Hole


Date:

Tuesday, 7 April 2009


Time:

20h31

(Please note: the show moves to this new timeslot as from 7 April).




Channel:

SABC 3



For more info on all the changes coming up on SABC3 see

April 2009 Info Pack.



The episode info ...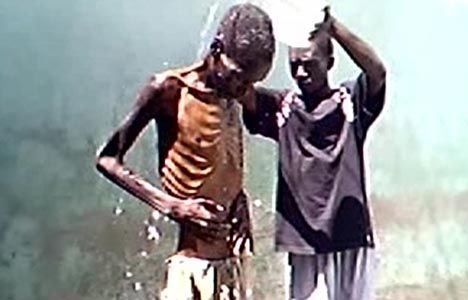 Special Assignment goes into Zimbabwe's prisons - which have become virtual death traps for prisoners.
The episode features never-before-been-seen video images that were captured during an intense three month investigation, using the co-operation of officials within the Zimbabwean prison system.
The officials filmed day-to-day events inside prison on hidden cameras. The result is a grim picture of a huge humanitarian crisis within the penal system.
Inside, the show focuses on Brian Gumbo who is half way through his two year sentence for housebreaking…and it seems unlikely that he will make if out. The camera follows him around as he shuffles from his cell to a room where he receives a bowl of sadza. Like many others he is also suffering from pellagra - a deficiency disease caused by a lack of vitamin B3 and proteins.
According to a report by the Zimbabwean Association for Crime Prevention and Rehabilitation of the offender (ZACRO), at least 20 prisoners are dying each day across the country's 55 institutions.
Some of the prisoners featured in the programme have already died and others like Brian Gumbo are on the brink of death.
Hell Hole was produced by Johann Abrahams and Godknows Nare.
---