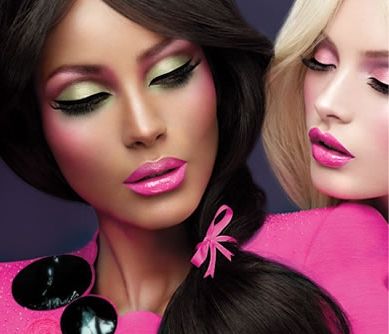 What makes a woman beautiful?
Is it the way she looks after applying layers of foundation?
Is it the way she looks when she wakes up in the morning?
The way she conducts herself in public?
What is it? Is it the type of clothes that she wears? The type of car that she drives?
Or is it the kinda man she dates that lets us know whether or not she's beautiful?

Whatever it is, you saw something in the following women that made you vote for them as the most beautiful in the "muthaland".

I had a big problem coming up with this list coz there were so many people who got equal votes, I had no idea how to do it so I decided to split the 50 Most Beautiful People into top 25 guys and top 25 gals.
There were actually 26 gals and I wanted to make it 25 so I took out Khanyi Dhlomo, firstly because I couldn't find a recent picture of her and secondly, we haven't seen her on TV in ages.
Ok, the results were verified by Alexander Forblogiwood and if you have a problem with them, tough luck, I have a problem with them too!

THE MOST BEAUTIFUL PERSON IN SOUTH AFRICA, AS VOTED FOR BY THE BLOGIWOOD READERS IS....


CLAIRE MAWISA

The TV presenter/model/radio Dj received more votes than anyone else and there is no arguing here. We may not be as sure about her talents beyond modelling but Claire is one hott babe and you only need to look at that smile to see that she is beautiful, inside and out. I wish I could see more of her. She's hiding behind a microphone at MetroFM.

2: KATLEGO DANKE


Katlego Danke is one of the hottest things in the country but I was caught off guard about her being on this spot.
She's one of the best actresses we've seen so far and they do have that saying about dynamites and small packages so yeah, there's something special about her. Mara why elahla uAndile heh??

3. TERRY PHETO


She doesn't need fake her to be beautiful, Terry is blessed with awesome looks and her down to earth nature is what makes her appeal to a lotta people out there. Latest gossip on her is that she's getting married to some guy who allegedly wanted to marry her as a second wife. So when the first wife refused, she was served with divorce papers so that Terry can become the wife. That's what I read, it's not me ok?

4. LERATO MOLOI & MBALI MLOTSHWA

These two gals refused to budge, they both wanted to be on the number 4 spot so we have a tie!!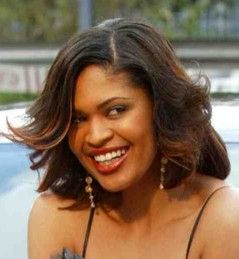 Lerato is one of those people I wanna tell to calm down. She's all over the place maan mara ke that does not take anything from the fact that the gal is gorgeous. She left Muvhango and is now a presenter on Gospel Gold. She was recently engaged to former Kaizer Chiefs player Nhlanhla Kubheka but last week we found out that they broke off the engagement citing incompatibility.

MBALI MLOTSHWA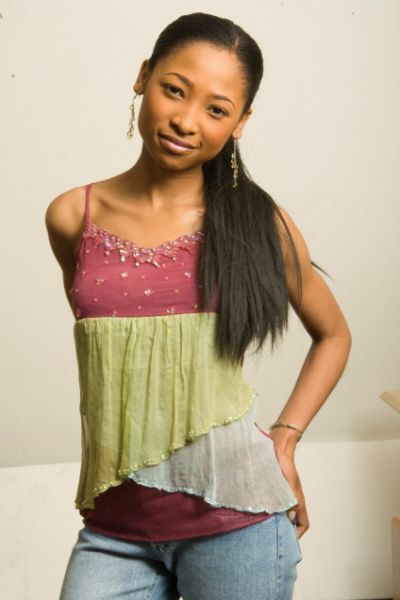 She's one of two babies in the list and besides seeing her as Precious in Tshisa, I don't know much about her. Beautiful gal, she needs to take great care of herself coz her future in the industry certainly looks bright!

SOLE NO. 5 : BONNIE HENNA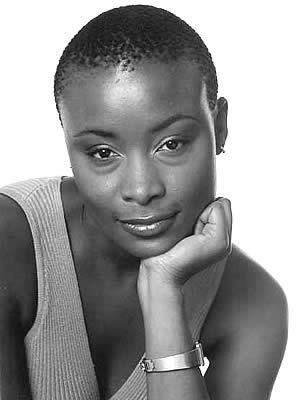 I have so much respect for Bonnie as an actress! For me, she put her stamp when she acted as Zandi in Backstage but before that I knew her from Technics Heart of The Beat, which she used to present with Glen. That was a long time ago and I'm revealing that I'm a fossil.
Bonnie went on to star in Drum, where she kissed TAYE DIGGS and brushed it off as "just a kiss". I would grab him in places that were not cited in the script...I would. Her latest movie is called Catch-A-Fire and I haven't seen it coz I don't feel like crying, my fake lashes might just fall off.

6. CONNIE FERGUSON, MMABATHO MONTSHO & SONIA MBELE.

Six must be a lucky number for Generations because these 3 ladies are all from the soapie and you said they are all equally beautiful and deserver to share it.
I'm quite certain there's a more than 10 years age difference between Connie and Mmabatho but she is just as hott as Mmabatho is and that's a wow factor.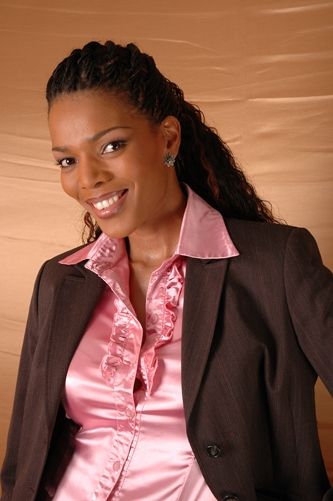 I remember asking when she was gonna leave Generations because she could not possibly find her character challenging anymore but given the recent storyline and how well she delivered it, I have been forced to swallow my words. Beautiful.



Who doesn't want her Generations wardrobe? If there was anyone who had influence in terms of what people wore/what they did to their hair after watching a TV show, it was this woman.
Some watched Generations just to see what she would wear on the episode. I am not very fond of this wig she had to rock for her role as Lerato in Jacob's Cross. Ooohhh, she and Hlomla have some steamy scenes there, 'yeva!!
Oh, and if she was in America, she would have had to answer questions about how she developed such a cleavage overnight. Lumka was flat.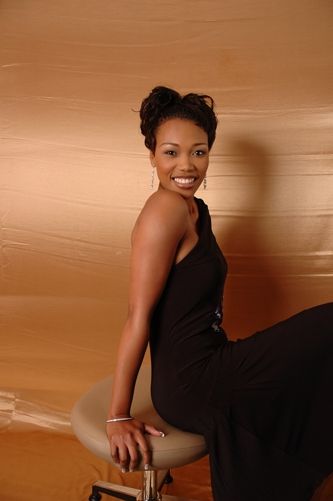 I don't know, there's something about celebs getting married that makes them not to be as hott anymore...or maybe i'm just jealous, I don't know.
Anyway, we ain't seeing much of Sonia in the tabloids lately, the last I saw was the wedding pictures, nothing else.
Hope she and hubby are doing great, that relationship did a lot for her. She genuinely looked happy and content with her man. Wish them lotsa bambinos.

7. NONHLE THEMA & KHANYISILE MBAU


Yeah, she's a hot chickita and you know all about her coz i had a chat with her a mere two weeks ago.

KHANYI MBAU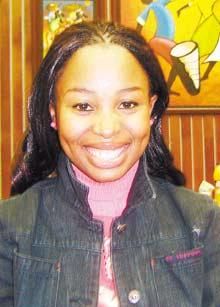 Oops, wrong picture! She certainly wouldn't want you to see her "before" the fortune.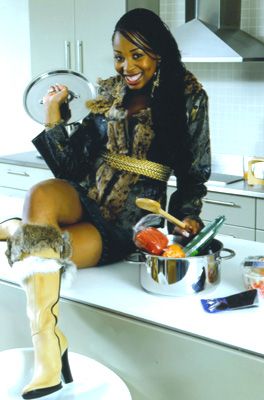 I have a right to reserve my comment, ok?

8. AZANIA NDORO, BASSIE KHUMALO, CAROL BOUWER, CHOMEE & NONI GASA

I can't believe you people made me use Chomee's name in the same breath as those people!!!

Let me quicky get her out of the way so I can talk about the others...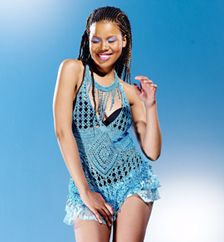 There's your number 8. It is at this stage where I would really like to state that the votes expressed at this stage do not necessarily reflect the views of the SABC Brown Shuga.

BASSIE KHUMALO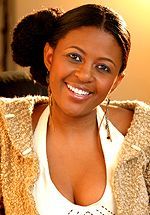 A perfect demonstration that it's okay not to be a size 6. You don't need that to be a successful businesswoman and a faithful wife to your husband who works in another country.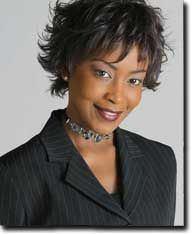 From beauty queen to beatiful & successful businesswoman, we can call her a coconut all we like but ok'salayo Carol Mogale is a classy lady bathong. I remember watching her dating game show, Bzzzz and so desperately wanting to be there!
The last time I saw her on screen was when she presented Motswako. Then they had that Ponds presenter search and the show just went downhill from there. Is it still around?

AZANIA NDORO



Beautiful Metro FM DJ, I still remember her from back in the day when she was presenting the Music Show on SABC 1 Fridays. Don't remember what they called it then.

She's now presenting NOTED on SABC 3 and is hosting the 09:00 - 12:00 spot on Metro.

I haven't listened to her show so I can't comment much on it. All I know is that she's Azania Ndoro from Metro FM and she's beautiful.

NONI GASA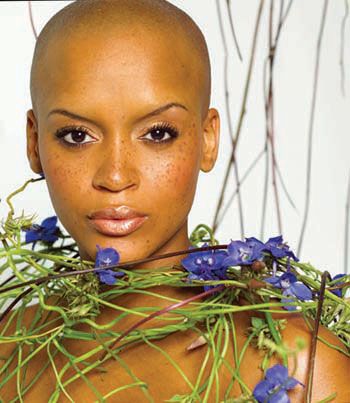 Yho, tha'ts Mr Bouga's ex y'all!! She's a model and businesswoman too. Her clothing line can be found at Legit Stores countrywide so go out there and support a sista ok?
She's keeping a low profile so we don't get to see her as often.

9. WONKE WONKE
PRECIOUS KOFI, LERATO MBELE, THEMBI SEETE, GERRY RANTSELI, ZUKISA MATOLA, ZANDILE MSUTWANA.

I don't know what was so speacial about this slot, I even had to take down the next person, coz they weren't on TV yet.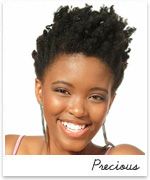 I haven't had the pleasure of watching this young lady's show but I hear she is pretty good and smart too. Hope she keeps it that way!!

LERATO MBELE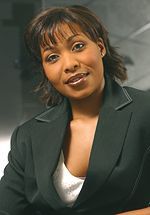 Heish, no comment.

GERRY RANTSELI...UMM, WHAT'S HER NEW SURNAME??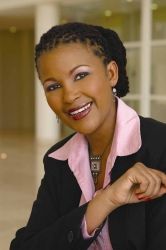 Yho, losisi why eshada so soon kanje? Hayi no, that was quick sisi. I can't believe she's married again...mara ke if you have the right man, why wait?

ZUKISA MATOLA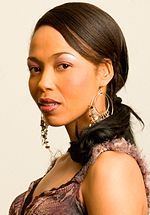 Ayanda from Tshisa. I actually got to know her from Tsha Tsha were she was acting as HIV Positive Nobuntu. Yho, you see real beauty when there is no make up, the gal is beautiful shem. Don' t know what she's busy with now. Ne ezi yakhe i-grand.

THEMBI SEETE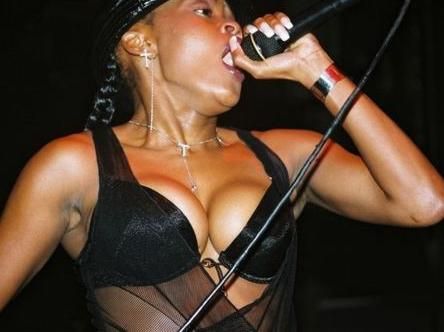 Oops, wrong picture again. I don't know why they keep "popping" up...sorry Thembi, here's the right picture.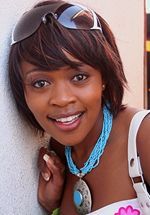 Can somebody who knows what Thembi does in Zone 14 enlighten us? I am not interested. Is Jika Majika still on?
Mara ke Thembi is on this list coz she's beautiful.

10. PENNY LEBYANE
The Phly one will know why I took the liberty of moving her from 9 to 10.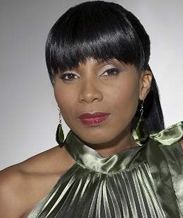 She's had a hectic life/career and there was a point where the media would just trash her for no apparent reason. She disappeared for a while and has come back blazing hott.

She now hosts her Ultimate Experience from 12:00 - 15:00, weekdays on Metro FM. Now, that's what I call a killa comeback.
Keep it locked for my favourite, the TOP 25 Beatiful Men in Mzansi...oohhh, can't wait, this was boring...Saying over and over that other women are beautiful?? Haai noh!