This Saturday (22 May, 2010) at 20h00 SABC1 will be broadcasting a documentary special titled Power Of The Game.

More about it: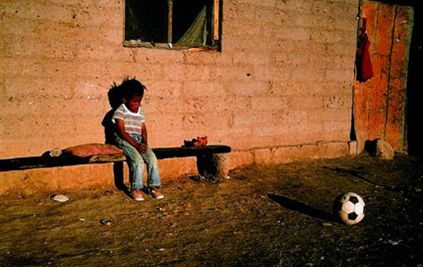 A female journalist stands on the pitch of Tehran's Azadi Stadium, the first Iranian woman to legally enter its walls in 30 years.

Across the world, a 19-year-old Chinese boy endlessly practices free kicks as he prepares to shoulder the hopes of two billion fans.

Though different in almost every way imaginable, their stories remain powerfully united. Football is truly the world's game, a rare commonality for a dangerously divided species.

The spirit of the game transcends borders, both real and imagined. And, in doing so, it provides a universal language that allows us to share stories from every nation and every walk of life.

This universality offers a tremendous potential to illuminate the conflicts and opportunities that now emerge as we transition toward a global community.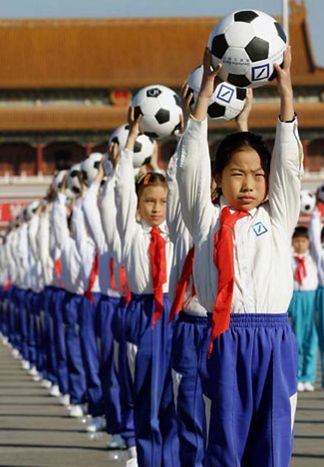 In pursuit of this potential, Reason Pictures has embarked on a feature documentary by acclaimed filmmaker Michael Apted (Gorillas in the Mist, 28 Up).

The film explores a variety of international stories connected to the 2006 World Cup, woven together by South Africa's preparations for the monumental responsibility of hosting the 2010 tournament.

Although the results of the World Cup may be soon forgotten, the stories that emerge will remain with us.

In each story of the show, some aspect of the game - the passion of a lifelong fan, the celebrity of a star player - provides a window, reflecting the cultural, social, economic and political lines that divide us and shedding light on the deeper harmonies that unite us.

A dream of stardom, a method of protest, or the only way out: for our characters, football can be any of these. But for each character, the story is rooted in a profound struggle to overcome - to conquer the oppression of totalitarian Iran, to unite an Argentinean slum against poverty and crime, to elevate South Africa above its dark history.

These are personal struggles, but they reflect the conflicts and issues present in the nations and continents that surround them.

In each, it is the transcendent power of the sport that offers our characters not just hope, but an opportunity to change their world.

Shot in High Definition Video by Peter Gilbert (Hoop Dreams , Prefontaine ), the film casts the drama of these six stories against the powerful imagery, physical beauty and blazing action of the game.

Cameras pan from dirt pitches in Africa and street matches in South America to the packed stadiums of Europe, capturing the exhilarating ways the spirit of the game touches people across the globe.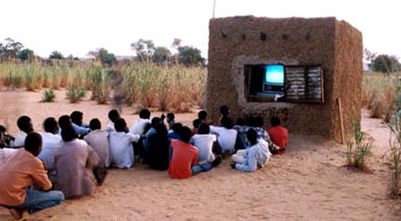 ---