Street Monkey's
Premiere date:
16 March at 20h00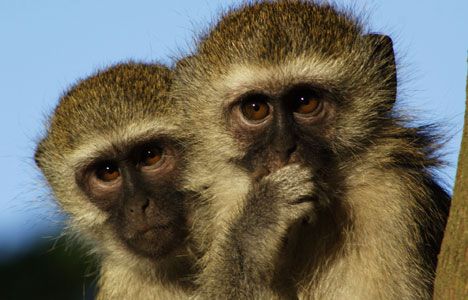 The Vervet monkey is one of Africa's most versatile and widespread primates. So much so that this endearing cheeky monkey has now forsaken its wild habitat for suburban South Africa.
Instead of lianas - think telegraph wires; instead of trees - think streetlights and roofs; where thorn trees once stood there is now barbed wire.
There are, however, still predators aplenty. In the hills and valleys where leopards once roamed, guard dogs now patrol and where rivers once carved up the territory, now it's tarmac roads with a new deadly predator - the car.
But, somehow, the Vervet monkeys have managed to adapt and thrive in this new landscape.
Alongside this animal cast sits a rich collection of human characters - some who love them and devote their lives to saving them, others who simply want to understand them and then there are those who hate them and can't wait to see the back of them.
In this 5-part series we'll discover just how well these two primates get on.
The result is a suburban animal soap opera featuring the Pani Troop and the Sugar Cane Gang - two rival troops of Vervets, each 20 or so strong, who have found their forest world shrunken to a just couple of acres of bush, and a sugar cane field.
It's street gangs at war, slap bang in the middle of a wealthy and exclusive golfing estate on the outskirts of one of Africa's fastest growing cities, Durban.
-----