DStv, Channel 114
New on M-Net Series in October 2011 (Updated)
| | |
| --- | --- |
| Wednesday, October 12, 2011 | |
Premieres on M-Net Series this October, 2011:



Greek 4




Premiere date:

Saturday, 8 October 2011 at 20h30



Ashleigh starts her job in NY, while Rebecca starts her term as ZBZ president. Casey investigates why she didn't get into CRU Law. Rusty runs for Kappa Tau President.

For more about the season, see: TVSA's Greek 4 Show Page


---



Breakout Kings




Premiere date:

Tuesday, 11 October 2011 at 19h30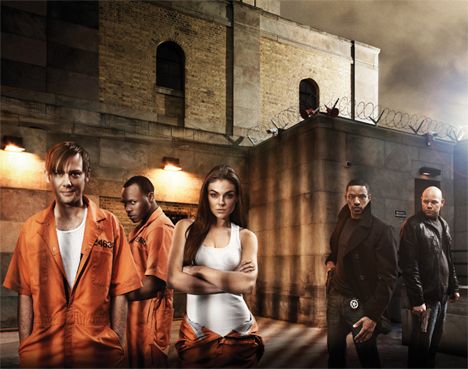 A procedural drama series about three of the toughest, most notorious and difficult to capture convicts. They are drafted, along with an ex-cop, to be part of a team of bounty hunters to catch fugitives under the leadership of the United States Marshal.


---



Married... with Children 8




Premiere date:

Saturday, 15 October 2011 at 18h00



Al Bundy returns for Season 8. The series centres round Al, his wife Peggy, their dim-witted daughter Kelly and their unpopular son Bud.

For more about it, see: TVSA's Married ... with Children Mini-Site


---



TVSA recommends!





Breaking Bad 4




Premiere date:

Thursday, 20 October 2011 at 20h30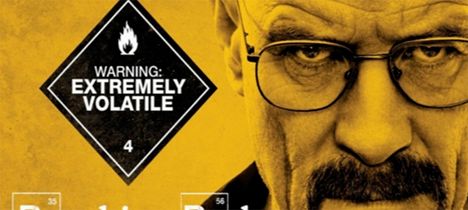 This season: Walt and Jesse must cope with the fallout both personally and professionally.

Tension mounts as Walt faces a true standoff with his employer, Gus, with neither side willing or able to back down.

Walt must also adjust to a new relationship with Skyler, whom while still reconciling her relationship with Walt, is committed to properly laundering Walt's money and ensuring her sister Marie and an ailing Hank are financially stable.

For more about the series, see: TVSA's Breaking Bad Mini-Site


---



Chaos




Premiere date:

Monday, 31 October 2011 at 19h30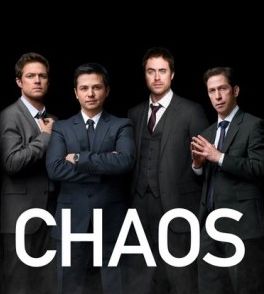 A comedic drama about a group of rogue CIA spies in the Clandestine Administration and Oversight Services (CHAOS), who combat threats to national security amidst bureaucratic gridlock, rampant incompetence and political infighting.

The team tackles high-risk foreign intelligence missions using manipulation, deception and wit to succeed.


---



Being Human




Premiere date:

Monday, 31 October 2011 at 21h30



A US sci-fi series that follows three 20-something roommates: a ghost, a vampire and a werewolf who are struggling to keep their dark secrets from the world, while also helping each other navigate the complexities of living double lives.

The series is based on the British series of the same name.For more about the show, see: TVSA's Being Human Mini-Site


---

M-Net Series is on DStv, channel 110.



Replies: 3

You must be a TVSA member to post a reply
| | | | |
| --- | --- | --- | --- |
| Reply from: | ThatDude | | Monday, October 10, 2011 17:58 PM |
boardwalk empire???
| | | | |
| --- | --- | --- | --- |
| Reply from: | TVSAAdmin | | Wednesday, October 12, 2011 13:47 PM |
We've enquired about it ThatDude and it isn't on the upcoming Series schedule so it's looking like it might only be on M-Net - will keep you posted if it comes up on Series.
| | | | |
| --- | --- | --- | --- |
| Reply from: | ThatDude | | Friday, October 14, 2011 20:48 PM |
thanks alot much appreciated,i missed it on mnet,hoping series would play it before new season starts on mnet
TVSA MEMBERS

---

Total: 66817
|
Online: 2676




24/04/2013




02/04/2013




31/01/2013




23/11/2012




23/10/2012



Total Views: 161528
Total Replies: 60