'I just love her rags to riches story' - Unathi
| | |
| --- | --- |
| Friday, March 18, 2011 | |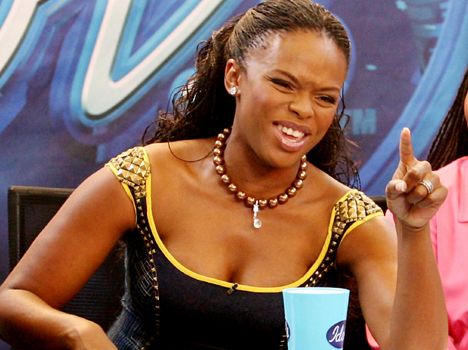 Auditions for Idols 7 are in lift-off, and on pause.

They started in Cape Town in mid-Feb, moved to the Polokwane, then Durbs and arrive in Soweto next weekend (26 March).

There's a two-week break between cities right now so I thought it would be the perfect time for us to catch-up with Unathi Msengana to find out what it's been like for her as the new judge on the show:



BREAKING NEWS



Tashi: Since the news about you taking over from Mara ... what's the question you've been asked most?


Unathi:

There are a Top 3 - I think the first is: what contribution I'll make on the judging panel, the second one is: what am I most looking forward to? and the third: how different or how similar will I be to Mam' Mara.



Tashi:

Which is your favourite?


Unathi:

I think you get to a stage where they just become the questions that everybody asks so I don't think it's possible for me to have a favourite. It's just the three questions that I've had to answer the most.



Tashi:

What do you answer to the third one?


Unathi:

She's irreplaceble, no-one could ever replace her.



Tashi:

In a good way or a bad way?


Unathi:

In a good way - she contributed tremendously to the Idols family and obviously with her experience and her giving and nurturing nature she's given a hell of lot.

I mean all judges have been criticized, both good and bad so I don't think we should highlight the last couple of incidents because everyone goes through that period in life.



Tashi:

What do you answer to the first?


Unathi:

I think, uniquely, I'm one of the few people in South Africa who makes music as a musician and performs on stage with my band and also, I'm on radio so I understand the business of selling music and understanding what consumers want.

I'll have an intricate understanding of the contestants, be able to sympathise with them and be compassionate and show some empathy when it comes to their nerves.

Transforming them from being good singers to great performers. I think that's the understanding that I have that other judges may not have had in the past.



Woof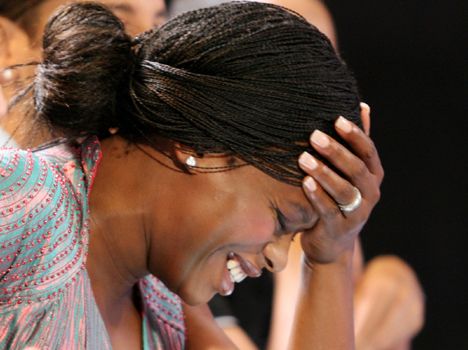 Tashi:

What's been the biggest surprise of actually judging the auditions? What's different from what you expected?


Unathi:

It's the in-betweeners. With the ones who are absolutely terrible, it's easy to point out that music is not your thing. The brilliant ones are the ones that are awe-inspiring, that send shivers up and down my arms and back.

It's the in-betweeners who've been the most difficult - you want to give everyone an opportunity to go through and let them eliminate themselves through the group process but also, understanding that there's a standard to be upheld and South Africa has a certain expectation.

Also, seeing kids have their hearts broken and not understand that they're just not ready at this present moment in time. It's heartwrenching. You can prepare yourself as much as you can but until you get there with that specific contestant in front of you, no amount of preparation can prepare you for that.



Tashi:

What mistakes have you made so far?


Unathi:

I think we haven't turned back anyone who should have gone through but *laughs* I think I've definitely put through a lot of people who Gareth and Randall said: "No" to. *laughs*

I'm just a softie sometimes, I'm a believer in the underdog so that's what's informed my decisions so sometimes it's been a case of: "Ah, let's put this person through to see how great they can be."



Tashi:

So we're gonna see underhowlers?


Unathi:

We're gonna get some howlers, yes!



Idols' True Hollywood Story




Tashi:

Out of all the seasons of Idols - who's your fave winner?


Unathi:

Karin by far.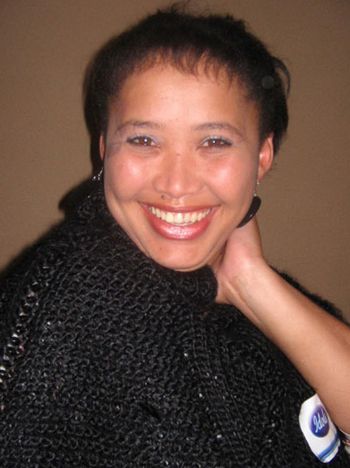 Karin at her first audition in Cape Town.




Tashi:

Why?


Unathi:

I just love her rags to riches story and the fact that she made South Africa fall in love with her. She came from a very, very unfortunate background and just allowed a blessing that God had given her to take her out of that. For me she's my sweetheart and I think she always will be - until this season.*laughs*



Tashi:

What's your take on the story that happened with her afterwards? All the controversy with her boyfriend?


Unathi:

I think she had no control over it. The one thing I always say is: you can never stand on a mountain top and thump your chest like Tarzan in defense or in conviction of what someone else will do.

You can try to influence them, you can have hopes and dreams about them but you can never ever control that. I think it was just guilty by association.



Tashi:

I think it showed that when you win a show like Idols you must never have a boyfriend or girlfriend (

if you do, you need to dump them ASAP

) - 'cos you

don't

know what they're gonna do. Of all the contestants who haven't won - your favourite?


Unathi:

Zamajobe, because of her success, because of her God-given talent.



Tashi:

Anyone who you think could have done more on the show?


Unathi:

I think generally speaking, a lot of the contestants could have tried to study the business of music more to maintain a career in the industry. That's the one thing that needs a lot of work so that Idols winners maintain that momentum after the show.

Anke

who

??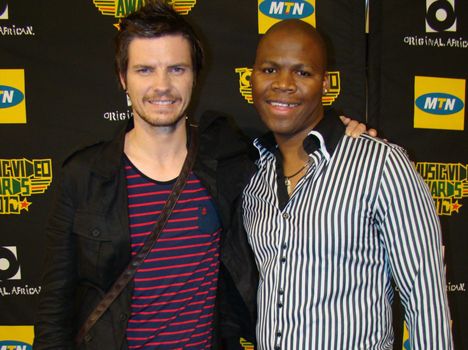 Tashi:

That's what people always say, "We watch the show and then the people disappear."


Unathi:

It's also the responsibility of the people who've been thrust onto such a priviledged stage - that you understand the business of music, the marketing that goes on behind it, sustaining yourself season after season.



Tashi:

What do you think's going to happen to Elvis and Lloyd, especially with Season 6 and 7 being so close?


Unathi:

I think in terms of Elvis - he's proven to be so successful already. He's already gone gold and he's obviously got a great marketing machine behind him.

It's up to Lloyd to ensure that he does the same and that he doesn't let the year go by because the results were very close and they both just need to make sure that they're still competing on a national level.

Simon's teeth versus wrinkleless Steve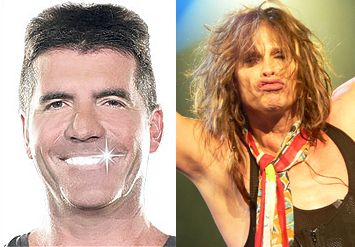 Tashi:

Are you watching American Idol 10?


Unathi:

I've just been watching ... (

before we chatted

)



Tashi:

What do you think of it without Simon?


Unathi:

He added controversy and he added a lot of great moments but I think Steve and J-Lo are holding their own. They've brought a completely different element.

Steve's just so out there and so open and an extrovert and J-Lo has that beautiful touch and she's also the sensitive one so I think, yes Simon is missed but in a way he's not as well.



Tashi:

Is it just me or does everyone look airbrushed?


Unathi:

Oh

completely

, Steve especially.



Tashi:

I wonder how they do that?


Unathi:

I think it's the grading of the show as well, they grade it incredibly well. We'll never know.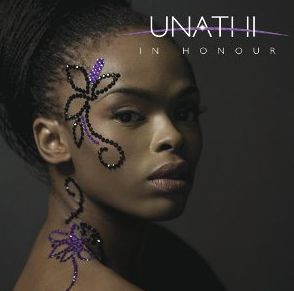 Tashi:

What are your own musical aspirations?


Unathi:

To be performing at the same age as Mam' Miriam Makeba. To be able to contribute to the continent on that kind of level.

And to just keep churning out quality music, making the people who love my music happy and proud and to keep growing as a musician and songwriter and composer.

June 2011 premiere

Tashi: You've got a baby due soon, in two months time - how are you going to juggle the show?


Unathi

: The beautiful thing is that we have a break after the auditions so during the break I go away and welcome this little being into the world and then come back and carry on with Idols so it's perfect.



Tashi:

Is it a boy or a girl?


Unathi:

*laughs* I can't say.



Tashi:

Do you know?


Unathi:

Yes we do.



Tashi:

So will he or she go with you to the Idols shows with you? *laughs*


Unathi:

*laughs* Uh,

no

- I try to keep them away.



Ends



Replies: 11

You must be a TVSA member to post a reply
| | | | |
| --- | --- | --- | --- |
| Reply from: | lejazz | | Friday, March 18, 2011 08:29 AM |
Randall is way too mean yerrr...I mean he even fails to smile when the contestant has sung well.....

Ey we just have to give Unathi the benefit of the doubt and hope she will help in the choosing of the lasting Idols winner not once off thing.......
| | | | |
| --- | --- | --- | --- |
| Reply from: | felfel | | Friday, March 18, 2011 08:39 AM |
She looks beautiful in the first two pics.
| | | | |
| --- | --- | --- | --- |
| Reply from: | Guava4 | | Friday, March 18, 2011 09:09 AM |
Great article,ilove unathi
| | | | |
| --- | --- | --- | --- |
| Reply from: | zvee | | Friday, March 18, 2011 09:37 AM |
She seems to be a sensitive being and I believe that she'll do well bcoz if we still remember, Nkensani Nkosi and Azania Ndoro had been judges for Popsstars and they did well without any musical background... Mrs. Msengana has got an understanding of music, so.
| | | | |
| --- | --- | --- | --- |
| Reply from: | myname | | Friday, March 18, 2011 10:05 AM |
I've learnt to love her & i dont know why maybe its Glen. I love when they are grilling each other in the studio. They can turn a dull afternoon & make me laugh alone.




| | | | |
| --- | --- | --- | --- |
| Reply from: | ohSoHeavenly | | Friday, March 18, 2011 12:27 PM |
ooh can't wait for the Idols... will they still be on MNET and when?

| | | | |
| --- | --- | --- | --- |
| Reply from: | monwy | | Friday, March 18, 2011 14:01 PM |
I love Randal...Mara too but i had a problem with her judging the idols engakwazi nokucula kamnandi, i can't even listen to her music. Unati is a better choice
| | | | |
| --- | --- | --- | --- |
| Reply from: | Javasavana | | Saturday, March 19, 2011 12:21 PM |
i heard idols is gonna be simulcasting on mzansi magic, yeepy to compact subscribers.
| | | | |
| --- | --- | --- | --- |
| Reply from: | PruLuv | | Wednesday, March 23, 2011 09:56 AM |
Gr8 interview. All the best to Unathi, she's got BIG shoes to fill. With all Mara's controvesy she had a major contribution to the show!!!
| | | | |
| --- | --- | --- | --- |
| Reply from: | ditshebo@didi | | Monday, October 07, 2013 11:07 AM |
hi sis Unathi just want to let know that i like how you laugh.
| | | | |
| --- | --- | --- | --- |
| Reply from: | pfani | | Wednesday, November 13, 2013 18:51 PM |
Unathi ummm i love unathi's character and the way she knw how to treat each human being with respect ,she is owesome