South Africa to present 20 projects at Cannes
| | |
| --- | --- |
| Friday, May 11, 2012 | |
[Submitted via press release]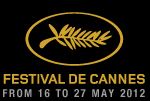 The National Film and Video Foundation (NFVF) in association with the Department of Arts and Culture (DAC) will as from 16th until 27th of May 2012 lead a South African delegation to the 65th Cannes International Film Festival.

Cannes International Film Festival is an annual prestigious event that allows global filmmakers and key decision makers in film to gather with the core aim of conducting film business.

This year's delegation is the highest compared to the previous years, with 130 filmmakers already confirmed as registered with the festival. Out of these filmmakers, 11 have been sponsored by the NFVF.

"The growing number of South Africa's participation at international level, including Cannes, demonstrate that our filmmakers are global competitors in the field," says Zama Mkosi NFVF CEO.

"their projects are authentic stories that resonate in the international market place. It is therefore imperative to ensure that the local film industry is adequately supported and well represented in order for our productions and talent to receive the global recognition our productions deserve.

"We are especially excited about the South African presence this year with the accompaniment of the Ministry of the Dept. Of Arts and Culture who will be signing the South Africa's 8th film treaty, this time with Ireland."

Azania Muendane, Head of Marketing and Public Affairs concurred with Mrs Mkosi and added that "Cannes is recognised as the world's premiere film festival where the world's distributors, financiers, festival programmers buy film projects, negotiate distribution deals and funding.

"Cannes is a key strategic platform for the NFVF to meet its objectives of promoting the country as a co-production partner, a filmmaking destination of choice, and a country that tells authentic stories."

While in Cannes the country, lead by the Ministry of the DAC will sign a co-production treaty with Ireland. The treaty will enable productions from both territories to qualify for the different incentives associated with home-grown content and enable collaborations between producers.

The first South African co-production treaty was signed with Canada in 1997, followed by Germany, Italy, United Kingdom, France, Austrialia and New Zealand.

Out of these treaties films such as Skin (SA/UK), The Bang Bang Club (SA/Canada), Death Race (SA/Germany), Skoonheid (SA/France) and A Million Colours (SA/Canada) were produced. The treaty will be signed on Sunday 20th May in Cannes.

The NFVF will once again host the Showcase of South African films presenting 20 projects which consist of 12 feature films and eight documentaries. These include: Otelo Burning, Semi-Soet, Blitz Patrollie, 31 Million Reasons, Five Finger for Marseillas , One Last Look , The Umbrella Man, Tok Tokkie, RollaBall, Sobukwe, Wandering Fever and I am Craig.

Other events that will be hosted by the NFVF include a co-production forum where all of the co-production treaty partners will be invited. The purpose of this event is to strengthen relations with the partners and also establishing ways of ensuring that each year the countries come up with a co-production.

The South African pavilion will be situated at the Village International #119. The pavilion provides a business environment for all South African delegates to host meetings. It also provides screening facilities for filmmakers who wish to showcase their film trailer during their meetings.



Replies: 1

You must be a TVSA member to post a reply
| | | | |
| --- | --- | --- | --- |
| Reply from: | Name here | | Friday, May 11, 2012 15:24 PM |
The Cannes Film Festival will be on Star! (TopTV channel 179) late this month.





Blog Links







11/09/2012




10/09/2012




22/08/2012




02/07/2012




11/05/2012



Total Views: 7293
Total Replies: 7