DStv Channel 254
Schedule Alert! Madiba: The Life And Times Of Nelson Mandela
| | |
| --- | --- |
| Monday, February 08, 2010 | |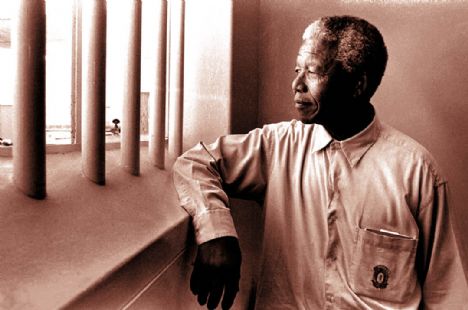 Thursday, 11 February 2010 marks the 20-year anniversary of Madiba's historic release from prison. To pay tribute to the event the History Channel will be broadcasting a special documentary that covers his life - from his childhood, up until today.

The show begins at

20h30

and runs until

22h20

. Repeats are at 04h30 and 12h30 on Friday, 12 February.

More about it:

Celebrated as an international hero upon his release from prison in 1990, Nelson Rolihlahla Mandela is one of the 20th century's towering leaders.

Mandela rose from poverty, against overwhelming odds, to become president of the richest, most culturally diverse country in Africa. He endured more than 27 years in jail for trying to overthrow a white police state, becoming the world's most famous political prisoner.

In 1994, he led vote-less black South Africans from the racist apartheid period into a democratic era. He is an educated man, a lawyer, a democrat, a shrewd observer of human behaviour, a disciplined politician who led a military uprising against an inhuman system, a best-selling and wealthy author, and a winner of the Nobel Peace Prize.

Mandela personifies struggle. He continues to speak out against global injustice with the extraordinary vigour and resilience of a man who spent nearly three decades of his life behind bars.

He has sacrificed his private and family life for his people and remains South Africa's best known and most beloved hero. But there is much myth around Mandela. His real story is, in many ways, more compelling than the romantic one.

This special features interviews with Nobel Prize Winners Nadine Gordimer and F.W. De Klerk, Robben Island co-prisoners Ahmed Kathrada, Mac Maharaj and Tokyo Sexwale; Mandela biographers Alister Sparks, Anthony Sampson and Charlene Smith and Madiba's friends and family. Together they reveal a story unknown to the world beyond his inner circle.

Mandela talks of his love of children, how apartheid affected him, facing the death sentence, how he survived prison, won over his enemies, and overcame prejudice.

He also speaks about the pain of his marriage to Winnie Madikizela-Mandela, with whom he had two daughters. In an interview, Winnie talks about her first meeting with Mandela, the last time they were home together, and how she survived torture and scandal.


---

The History Channel is on DStv Channel 254.



Replies: 0

You must be a TVSA member to post a reply









07/02/2013




14/05/2012




15/07/2010




12/05/2010




08/02/2010



Total Views: 69852
Total Replies: 6