DStv, Channel 124
New on E! Entertainment in June 2011
| | |
| --- | --- |
| Thursday, May 19, 2011 | |
Starting on E! Entertainment this June, 2011:



Khloé & Lamar




Premiere date:

Sunday, 5 June 2011 at 22h00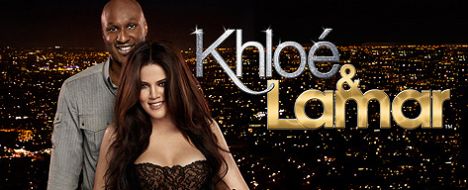 Yet another Kartra'shian spin-off that centres round Khloé Kardashian and her Los Angeles Lakers star husband Lamar.

Now that they have their first year of marriage behind them, Khloé and Lamar are blow the lid off their home life and allow the E! cameras to capture the private world they used to call their own.

Sharing space under their roof is Khloé's brother, Robert, who is embarking on his own career in the music industry now that he is no longer living with mom, Kris, and step-dad, Bruce Jenner.

The series debuted in the US in April this year.


---



The Dance Scene




Premiere date:

Sunday, 5 June 2011 at 22h30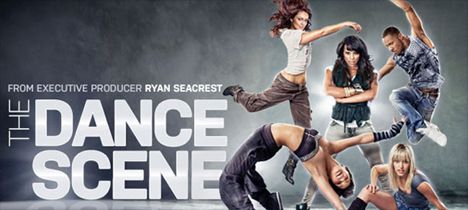 A reality series that follows the lives of Laurieann Gibson - the dance diva behind Lady Gaga - and her team of animated assistant choreographers and dancers.

Gibson's 15 years in the business working with talented artists from Diddy to Alicia Keys, and her choreography for all of Lady Gaga's music videos as well as her most recent world tour, has made her one of the industry's most sought-after divas of dance.

Joining Laurieann on the show is her troupe of trusted and aspiring dancers and choreographers, who both respect and fear the woman who can easily "make or break" them.

The series is produced by Ryan Seacrest and debuted in the US in April 2011.

A taste of the first episodes:



I Am Full Out




On:

Sunday, 5 June

Creative director Laurieann Gibson choreographs for Katy Perry and Keri Hilson while hiring a new Assistant Choreographer. Sarah gets bad news from her boyfriend.



I'm Gonna Go Brooklyn on That Pixie Stick




On:

Sunday, 12 June

Laurieann gives her assistant, Lacee her big break to dance at the Beverly Hills Fashion Festival. Tensions flare between Laurieann & the show's director & Kherington lands herself in the dog house.



We Can Rule The World With Our Feet




On:

Sunday, 19 June

Laurieann must defend her directorial debut of Keri Hilson's music video when it gets slammed by the critics. Sarah heads to NY to choreograph for the Knicks & Kherington struggles to rekindle her desire to dance.



Mama Cub to Mama Cub




On:

Sunday, 26th June

Laurieann works to launch her youngest new artists Destinee and Paris, but hits major road bumps when their overbearing "mom-a-ger" intervenes.


---

Mel B: It's a Scary World


Premieres date:

Sunday, 12 June 2011 at 20h00


The first epiosde is an hour, thereafter episodes are 30 minutes.




Please note:

The series premiered on The Style Network in November last year.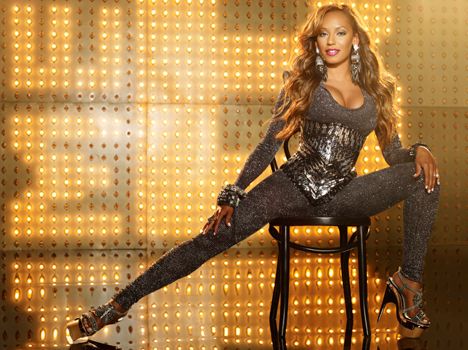 From the Spice Girls to Dancing with the Stars, Mel B has attracted a legion of fans around the globe. From party girl Scary Spice to the ultimate new millennium mum, she's grown up a bit but her famous no-holds-barred approach to life remains the same.

The series follows her as she combines 24/7 chaos, as she juggles live shows and acting gigs, with her life as wife and mum.

In the series with her: Mel's husband, Stephen Belafonte, and her two daughters, Angel (3) and Phoenix (11), both from prior relationships.



E! ENTERTAINMENT SPECIALS

E!ES I Was Held Hostage

On:

Wednesday, 8 June 2011 at 21h00

They were held at gunpoint, fearing for their lives, but somehow these brave individuals managed to keep their cool and live to tell about their ordeals.

This special features 3 to 4 stories with first hand accounts from the hostages, negotiators and law enforcement teams and reveal how the victims faced fear, coped with terror and eventually escaped death.

E!ES Shocking Hoaxes Exposed

On:

Wednesday, 22 June 2011 at 21h00

Some people will do anything to make a buck or get their 15 minutes of fame. Sometimes that means faking illness or fabricating a crime. And in extreme cases, the perpetrators end up running afoul of the law. In this half-hour special, we'll focus on elaborate hoaxes that made headlines.



---

E! Entertainment is on DStv, channel 124.



Replies: 2

You must be a TVSA member to post a reply
| | | | |
| --- | --- | --- | --- |
| Reply from: | Tashi | | Friday, May 20, 2011 00:04 AM |
Urgh.
I don't want to be interested in The Dance Scene - 'cos of Ryan Kardiashian - but I think I might be.
| | | | |
| --- | --- | --- | --- |
| Reply from: | TerryN | | Monday, May 23, 2011 15:03 PM |
LOL Tashi :-)
Me? not sure if im looking fwd to Khlomar....ive watched too many repeats of KUWTK and K&K take whateva...its annoying!
I hear new series "Kendall n Kyle All grown-up" is coming soon! :o)

Urgh! i might also watch KHLOMAR!!

Why are they bringing the repeats of "Mel B: It's a Scary World" on E!?








04/10/2012




28/08/2012




07/08/2012




31/05/2012




24/04/2012



Total Views: 144092
Total Replies: 76