DStv, Channel 120
New on BBC Entertainment in April 2011
| | |
| --- | --- |
| Thursday, April 14, 2011 | |
New to BBC Entertainment this April, 2011:



The Graham Norton Show 8




Premiere date:

Friday, 8 April 2011 at 20h30



Celebrities joining Graham on the sofa in this season include Johnny Knoxville, Catherine Tate, Pamela Stephenson, The Apprentice boss Alan Sugar and Maggie Gyllenhaal.

For more about the season, see: TVSA's The Graham Norton 8 Show Page.


---



The Silence




Premiere date:

Monday, 11 April 2011 at 20h30



Four-part drama about a deaf girl who witnesses the audacious murder of a policewoman, and is reluctantly propelled further into a loud and very frightening world.

For more about the series, see:

TVSA's The Silence Mini-Site

.




---



Live At The Apollo




Premiere date:

Tuesday, 12 April 2011 at 20h30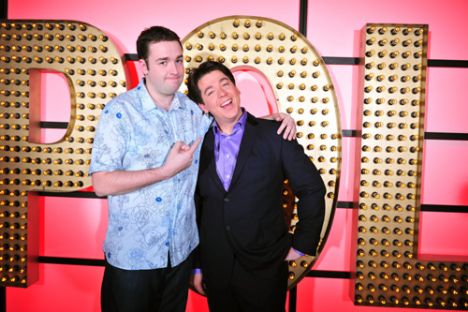 Live from the world famous Hammersmith Apollo in London, Live at the Apollo showcases a variety of comedic talents, with a host of different styles.

This time around, taking their turn as the evenings' hosts are Rob Brydon of Gavin & Stacey fame, Irishman Ed Byrne and impressionist Alistair McGowan.
Each perform a special set before introducing some of today's finest talent, including British Comedy Award winner, Michael McIntyre, Jason Byrne, Sarah Millican, Adam Hills and pun-meister Tim Vine.


---



Grownups 3




Premiere date:

Tuesday, 12 April 2011 at 21h25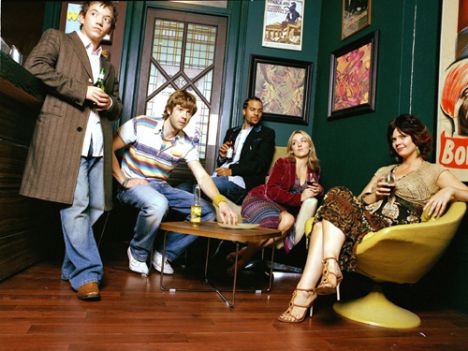 Season 3 of the comedy series that centres round a group of friends living in Manchester and hurtling towards their thirties.

Michelle and Chris have very different reactions to their one night stand. Michelle is desperate for Grant's forgiveness, plays damsel in distress and throws herself in the canal for attention, while Chris has been put off women for life. He's so heartbroken that he doesn't even notice when Michelle's more attractive, intelligent and daring younger sister Jenny comes to town ... and goes for him.


---



The Apprentice UK 5




Premiere date:

Wednesday, 20 April 2011 at 21h30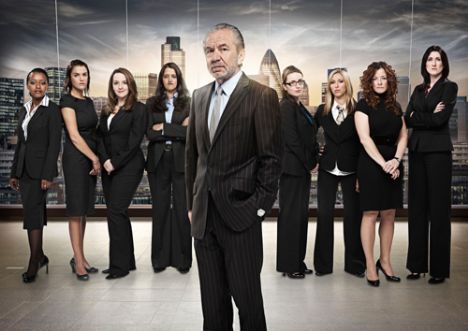 Sir Alan Sugar retruns to put another 16 entrepenuer's through their Apprentice challenges.

For more about the series, see: TVSA's The Apprentice UK Mini-Site.


---



Capturing Mary




Premiere date:

Sunday, 24 April 2011 at 21h15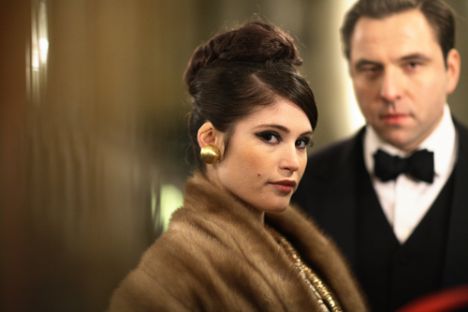 Written by Stephen Poliakoff, Capturing Mary centres round Joe: a simple young man charged with protecting a mysterious London mansion from intruders.

When Mary Gilbert shows up seeking answers to events that set in motion the entire course of her life, Joe decides to let her in and is taken on a journey through the house - and the secrets it holds.

As Joe takes Mary through the rooms of the mansion, Mary takes Joe through her story. Flashbacks unfold to the 1950s and 1960s, detailing young Mary's ambiguous relationship with Greville, a polished and self-assured stranger she meets at a party.

Is the mysterious Greville, who exhibits a strange power over the rich and powerful, trying to seduce young Mary, or is he aiming for something much more sinister?


---

BBC Entertainment is on DStv. Channel 120.



Replies: 0

You must be a TVSA member to post a reply




09/07/2012




04/06/2012




04/05/2012




24/04/2012




11/03/2012



Total Views: 160720
Total Replies: 20