[Submitted via press release]
BBC LIFESTYLE (channel 180 on DStv)
MAY 2012 highlights
Grand Designs PREMIERE - Season 9 - 12 Episodes
From Sunday 6 May at 19:00 on BBC Lifestyle (channel 180 on DStv)
Series continues every Sunday at 19:00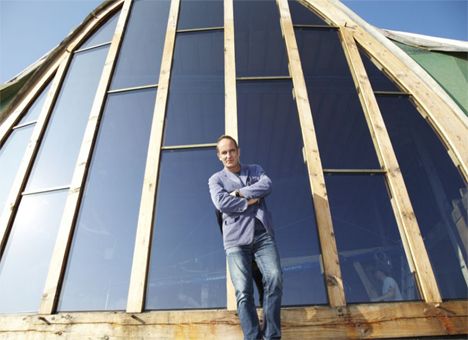 Designer and author Kevin McCloud meets people who want something a little different out of their homes - so much so that they decide to build them themselves.

In Season Nine of Grand Designs, we see a family from Braintree who decide to leave their cramped two-bedroom London flat to take on the conversion of a huge grade two listed timber-framed barn, another couple build a home big enough to house their own dance floor and DJ booth in a plot of land carved out of someone's back garden in Kensington, and in Cornwall, stonemason Adam and his partner renovate a dilapidated grade two engine house into their dream home.

Expect the usual building calamities and overspending that goes hand-in-hand with the peculiar and often extravagant building ideas conjured up by the British public.


---
My Big Fat Gypsy Wedding PREMIERE - 1 Episode
(Special)
Sunday 6 May at 18:00 on BBC Lifestyle (channel 180 on DStv)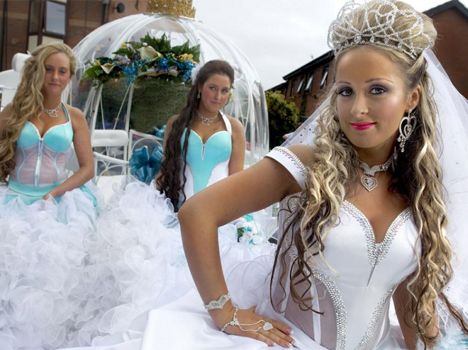 Entering the world of 21st Century gypsy and traveller weddings, where ancient traditions meet modern fashions in an ostentatious culture clash, this documentary follows four gypsy and traveller families on their wedding day.

Although these young women look sexually provocative, there is a tradition of premarital chastity that is increasingly unusual in Britain today.

Considered 'on the shelf' at 20, in gypsy and traveller communities many girls get married soon after their 16th birthday, with the full support of their family. The weddings are visual spectacles – brides and their families compete to have the most flamboyant dresses, which can reach enormous proportions and sometimes weigh more than the bride herself.

Gaining rare access to this fascinating and often misunderstood community, the My Big Fat Gypsy Wedding uses the prism of the weddings to reveal a culture where marriages between first cousins are acceptable, but having children out of wedlock is still taboo and divorce is unheard of.

Used to facing prejudice, this is a community that lives alongside but detached from mainstream society. It is a world of contrasts, living by centuries old religious and cultural traditions but at the same time embracing the gaudier extremes of the celebrity- and fashion-obsessed times in which we live.


---
Big Fat Gypsy Weddings PREMIERE - Season 1 - 5 Episodes
From Sunday 13 May at 18:00 on BBC Lifestyle (channel 180 on DStv)
Series continues every Sunday at 18:00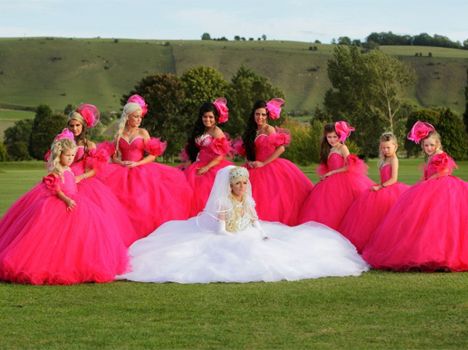 Big Fat Gypsy Weddings paints a visually arresting portrait of the secretive, extravagant and surprising world of gypsies and travellers in Britain today.

The series explores the extraordinary rite‐of‐passage celebrations and events – including weddings, communions and christenings – to provide a window into the world of the gypsy and traveller community.

Each episode offers an insight into the community's attitudes toward gender roles, education, and its perception of the non-gypsy or traveller world. Through the experiences of the unforgettable cast of characters, the series explores the remarkable rituals, traditions and beliefs held by this minority group to tell the story of 21st century gypsy and traveller life in Britain.

Big Fat Gypsy Weddings tells intimate stories on an epic scale, laying bare an exotic unseen Britain that exists right under the very noses of the general public.


---
Service! PREMIERE – Season 1 – 8 Episodes
From Thursday 17 May at 20:00 on BBC Lifestyle (channel 180 on DStv)
Series continues every Thursday at 20:00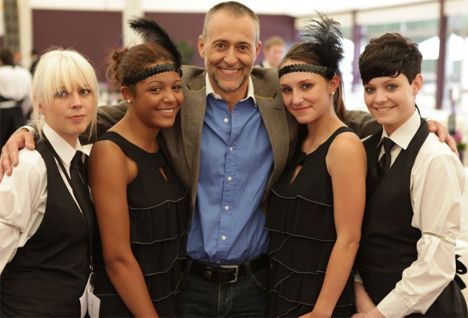 Great service matters almost more to Michel Roux than great food. He believes waiters and sommeliers are the unsung stars of the restaurant world, and is on a personal mission to train eight young people as front-of-house superstars.

Good service involves discipline, care for others and self confidence, learning to serve others will mean developing essential life skills. The trainees will receive the best tuition, learning the skills needed to run service in some of Europe's best restaurants, and Michel hopes they will discover that front-of-house service offers a brilliant career.

Michel's trainees experience the brilliance of Michelin starred service before cutting their teeth in the busy world of a high street restaurant, including serving more than 100 customers on a Saturday night, where Michel gets to see just what his new recruits are made of. Are they tough enough to take the pressure?


---
Restoration Roadshow PREMIERE - Season 1 - 20 Episodes
From Wednesday 16 May at 10:00 on BBC Lifestyle (channel 180 on DStv)
Series continues every day at 10:00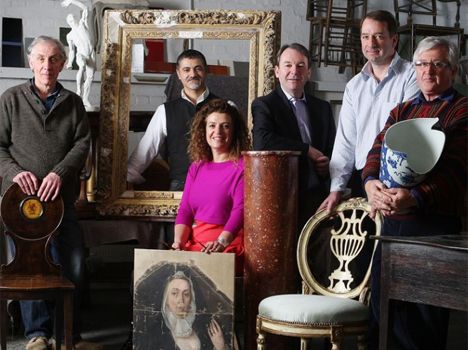 Antiques expert Eric Knowles and a team of antiques restorers invite members of the public to a roadshow set within the grounds of some of the UK's most beautiful stately homes. The public bring along their damaged heirlooms and attic treasures in the hope that they can be restored.

Items are appraised and valued before restoration, and viewers discover the back story and history of the item, plus the reason the owner would like to see them returned to their former glory.

The restorers set to work and viewers learn many of the tricks of the trade about caring for antiques and will witness the highly skilled forensic process involved in restoring damaged items. As a side story, we also find out about a major restoration that has been going on at the stately location.

Finally, the restored pieces are revealed to their owners, who decide whether they want to keep them or sell them at auction. The idea is that the antiques which go to auction will hopefully make a bigger profit than they would have made from being sold damaged.