New to BBC Knowledge in November, 2009:



The Hottest Place On Earth




Premiered:

Wednesday, 4 November 2009 at 20h30


Number of episodes:

3 (Every Wednesday at 20h30)

A team of experts are on a mission to explore the hottest, harshest, yet scientifically one of the richest areas on Earth - the Danakil Depression in northern Ethiopia.

Despite boasting exceptional geology, an extraordinary climate, a distinctive tribal community and logic-defying wildlife, virtually nothing is known of this unforgiving region.

The Hottest Place On Earth brings together a team of scientists and international experts who take part in a cutting-edge, multi-discipline mission to explore one of the least known, but most fascinating regions on the planet.

For the first time, volcanologists, climatologists, anthropologists, medics and vets work together to build a complete picture of this phenomenal province and the miraculous people and animals that survive there.

The teams' volcanologist finds out what happens when a continent begins to split and investigates the causes of recent dramatic earthquakes in the region. Then the hunt is on for new life forms in the most hostile conditions on Earth, and attempt the first ever 3D scans from within an active volcano.

Meanwhile, the team's vet joins a salt train to find out about how camels and donkeys survive in the heat and their interdependency with the locals. The ways in which the Afar tribespeople have adapted and evolved to live in this unforgiving terrain are investigated by the doctor, and the team also includes a geoscientist, a biologist and a wilderness expert.

The show also explores how the heat affects the scientists and the discoveries they make to cope.


---



The Incredible Human Journey




Premiered:

Wednesday, 4 November 2009 at 21h30


Number of episodes:

5 (Every Wednesday at 21h30)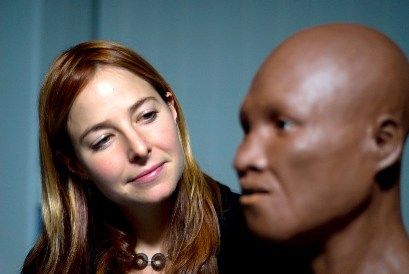 Dr Alice Roberts travels to the ends of the Earth to trace the extraordinary beginnings of the human story.

Using the latest genetic, climatic and archaeological evidence, she discovers the five epic routes our ancestors took across the globe, revealing the obstacles and brutal challenges that they encountered along the way.

Her investigation allows her to discover where we came from, how our ancestors colonised the world, and how their journeys resulted in the diverse peoples we have come to be today.

Through science, Alice traverses the globe to tell the story of how humans came to populate every corner of the world. She pieces together precious fragments of bone, stone and new DNA evidence to discover how we are all related to one tiny group of people who left Africa to conquer the world.


---



Curious Tribe




Premiered:

Friday, 6 November 2009 at 21h30
Number of episodes: 3 (Every Friday at 21h30)

The Curious Tribe captures an anthropological experiment in which award-winning reporter Donal MacIntyre hosts five members of the Insect tribe of Papua New Guinea in his London home.

Turning the tables on MacIntyre's previous visit to the tribe's jungle in Papua New Guinea, the tribe members swap their war paint for sweaters and travel to Britain to satisfy their own curiosities about the British way of life.

The tribesmen are experiencing the UK and its culture for the first time, and through their eyes we begin to discover customs and eccentricities which are every bit as ritualised as theirs.

Snow, escalators, beds, and football are just a few of the things the tribe members encounter in this eye-opening series which sees the Insect tribe develop a deep fascination with British culture.

The tribe question why Westerners work all day to pay for things like water, which are free from the jungle, and why elderly Brits live in retirement homes and not with their families. The Curious Tribe is a fascinating opportunity to see British life through the eyes of these unique visitors.


---



The Genius Of Charles Darwin




Premiere date:

Wednesday, 25 November 2009 at 19h30


Number of episodes:

3


A three-part documentary series in which award-winning writer and scientist Richard Dawkins presents the ultimate guide to Charles Darwin and his revolutionary theory of evolution by natural selection.

Dawkins explains who Darwin was, how he developed his ground-breaking theory, and why Dawkins himself considers Darwin's theory to be the most important idea ever to occur in a human mind.

As Britain's best-known atheist, Dawkins believes that people do not know enough about the evidence for Darwin's explanation of life on Earth, a belief backed up by a recent poll in which four out of 10 British people still believe in God as the creator of the universe and everything in it.

Dawkins' journey takes him to the Galapagos islands where Darwin began to originate his theory after examining the islands' wildlife, a state-of-the-art laboratory in America where scientists can compare the genetic code of all living things, and to Africa to witness Darwin's natural selection theory at work in humans as he meets Kenyan prostitutes who have acquired a genetic immunity to infection by HIV.

While Dawkins faces some resolute opposition to his championing of Darwin's theory, he approaches his subject with knowledge and passion, offering a unique insight into the history of life on Earth and Darwin's theory of 'the survival of the fittest'.



DARWIN SPECIALS





What Darwin Didn't Know




On:

Monday 23 November 2009 at 19h30

Darwin gave us the most sensational idea in biology: evolution by natural selection. But even he knew that it came with difficulties - lots of them.

Darwin's simple yet profound theory of natural selection is considered the key to solving the greatest mysteries of life on earth. However, in Darwin's time, scientists from all disciplines contradicted his insight.

If the knowledge of the time was right, then Darwin's theory was wrong - and he would die without knowing how to resolve this impossible problem.

After he died, new scientific discoveries began to prove Darwin was right in ways he could never have imagined. Each new discovery, however bizarre, pointed to the truth of Darwin's theory.

What Darwin Didn't Know travels through 150 years of history to explore how science has vindicated Darwin's theory and developed it further. The show also raises questions about the human race and other animals and gives insight into Darwin's thinking and theory.


---



Darwin's Struggle - The Evolution Of The Origin Of Species




On:

Tuesday 24 November 2009 at 19h30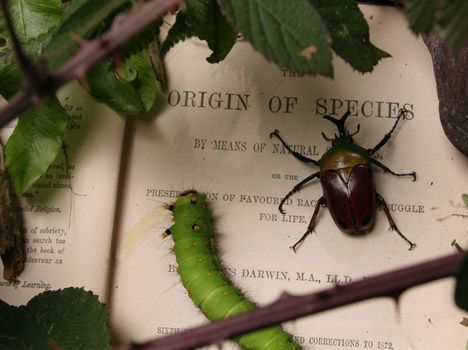 In 1859, Charles Darwin published his world-changing book On The Origin Of Species. Now, 150 years later, this docu-drama sheds light on Darwin's personal thoughts as he developed and researched his theory.

Using previously untapped personal letters, notes and diaries to shape the story, Darwin is revealed not as the anxious, stern scientist his book portrays, but as a friendly, funny and candid communicator, full of human weaknesses and excited by his own revelations.

The story begins in 1842, when Darwin begins to rally his ideas, and covers the years leading up to the book's publication 17 years later. Through Darwin's words, the show shares his flashes of realisation, the unsettling and awful doubts as his theory grows, and his personal traumas as the years pass, each giving insight into the development of the final book.

Modern-day thinkers and Darwin experts also give fresh insights into Darwin's life, marvelling at the nature of the man, the relevance of his ideas, and how easy it is to empathise with his excitement and his misgivings.


---



Charles Darwin And The Tree Of Life




On:

Wednesday 25 November 2009 at 20h30

David Attenborough, a passionate Darwinian, feels that Darwin's theory has become such a part of modern scientific thinking that we are in danger of taking it for granted.

In this documentary, Attenborough asks three key questions. How, and why, did Darwin come up with this theory? Why do we think he was right? Why is it more important now than ever before?

In answering these questions, Attenborough goes on a personal journey which reflects his own life and how he came to understand Darwin's ideas. He travels to some key locations around the world, revealing the stories that underpin his own passion for the subject of evolution and searching for the latest evidence that further strengthens Darwin's theory.


---