DStv Channel 125
New on Zone Reality in September 2009
| | |
| --- | --- |
| Tuesday, September 08, 2009 | |
Starting on Zone Reality in September, 2009:



Search And Rescue




Premiere date:

Wednesday, 16 September 2009 at 22h00
Double bill, half-hour episodes are on every Wednesday at the same time.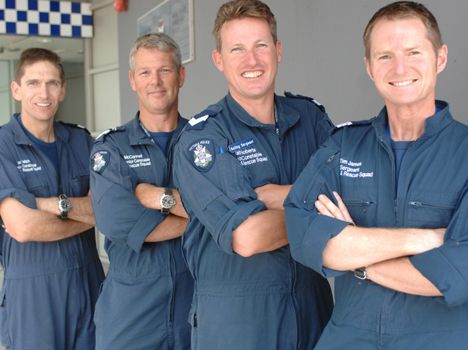 Search And Rescue journey's to the hot and dry climate of Victoria, one of Australia's southern most states, to meet the regions search and rescue team.

The series features a core group of officers who share their stories along the way; what they're doing, why they're doing it and how they feel.

The show also focuses on the victims, witnesses and perpetrators and follows operations at the Victoria Police Air-Wing and the Victoria Police, underwater crime scene investigations and the management of the rescues at the Victoria Police Co-ordination Centre.


---



Fire 000




Premiere date:

Thursday, 17 September 2009 at 22h00
Double bill, half-hour episodes are on every Thursday at the same time.



Fire 000 follows the men and women of the New South Wales Fire Brigade. The officers work in densely populated areas such as Sydney and also cover wide tracts of remote countryside.

Stories are told through the eyes of a core group of officers located in four fire stations across the state. Each episode profiles a mix of home rescues, house and building fires, car crashes, family emergencies, natural disasters, animal rescues, hazardous material containment, building collapses and fire investigations.



SPECIALS





Women On Death Row 4




On:

Tuesday, 22 September 2009 at 22h00


Please note:

Women On Death Row is a series of once-off specials. This is the fourth special.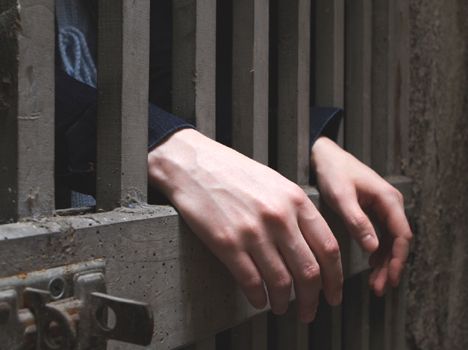 Those featured in the show are:

Virginia Larzelere: born and raised in Florida where says she was repeatedly molested by her father. To escape her home life, she married young and had a son and a daughter, but the marriage ended in divorce.

After several more failed marriages, she met Dr. Norman Larzelere, a likeable dentist. But On March 8, 1991, a masked gunman entered Dr. Larzelere's dentist office and Norman was shot and killed. Police arrested Virginia after interviewing several witnesses.

In a highly publicised trial, several witnesses testified that Virginia had also asked them to kill her husband. Prosecutors believed she manipulated her son Jason to ultimately kill her husband after the others refused. The motive: more than two million dollars from life insurance policies.

Virginia was found guilty and sentenced to death. Jason was later acquitted due to lack of evidence, and no triggerman was ever convicted.

In 2008 Virginia's sentence was commuted to life.

Kaysie Dudley: claims her early years were straight out of a horror movie. She says she and her mom were victims of brutal abuse by her father. Her parents divorced, but Kaysie still turned to drugs to escape the pain and lived on the streets in her teens. Years later, Kaysie's mom, Nancy Dene found work as a live-in assistant for an elderly widow named Geneva Kane.

On September 30, 1985, Mrs. Kane was found brutally murdered in her expensive Florida home. Authorities questioned Kaysie's mom, who had been fired just days before. But a tiny ruby ring found under the body was identified as belonging to Kaysie.

After being on the run for months, Kaysie was apprehended and charged with murder. She was found guilty and sentenced to death by electric chair. Though her mother was seen as the one who masterminded the killing, Nancy Dene was later released on a technicality. In 1989, Kaysie Dudley was re-sentenced to 25 years to life.

Faye Brown: grew up in the segregated south, one in a family of ten children. Although she says she had a happy childhood, everything changed when she attended a predominately white high school. Faye began to rebel and started doing drugs and hanging with the wrong crowd.

On September 2, 1975, Faye and two acquaintances robbed a bank in rural North Carolina. Minutes later, one of the men fatally shot North Carolina State Trooper Tom Davis who stopped their getaway car for a traffic violation.

After a massive search effort, all three defendants were soon found hiding in a soybean field. They were arrested, and later sentenced to death by gas chamber. Faye Brown's sentence was commuted to life in 1977. Faye has been denied parole 22 times.

Lisa Coleman: grew up in tragic circumstances. She was born as the product of a rape. Her mother was just 13 years old. By her teens, Lisa was arrested numerous times for drugs and burglary offenses. While on parole, she met Marcella Williams and the two started dating. Williams had two daughters and a son named Devontae.

Lisa moved in with Marcella and her kids, but Marcella says that Lisa could at times be abusive to the children. Child Protective Services removed the them at one point, but Marcella regained custody on the condition she stay away from Lisa. But the women got back together and the alleged abuse continued.

On July 26, 2004, Marcella Williams called 911 saying her son Davontae was having difficulty breathing. But when paramedics arrived they found a 35-pound emaciated child in a diaper, covered in scars and wounds, who had passed away hours before. The cause of death was pneumonia and malnutrition.

Both women admitted to having tied up the boy in the past to control him, but authorities believe that Lisa was the main perpetrator of the abuse. Marcella Williams pled guilty and received a life sentence. Lisa Coleman was sentenced to death. Her execution date has not yet been set.


---

Zone Reality is on DStv Channel 125



Replies: 0

You must be a TVSA member to post a reply







05/05/2010




08/03/2010




08/09/2009




02/08/2009




06/07/2009



Total Views: 44468
Total Replies: 6