Why John Rich should win Celebrity Apprentice
| | |
| --- | --- |
| Friday, March 30, 2012 | |

The Celebrity Apprentice continues to deliver

the

best trainwreck-TV of the moment. Over the past three weeks we've seen Meat Loaf explode in a furious rage - which has to go down as the biggest and best TV freakout of all time - and we've learned that Gary Busey's so nuts it's truly impossible to spend more than a few minutes with him and stay sane.

We've witnessed La Toya Jackson getting fired twice, we've seen NeNe Leakes ditch the show because she was about to throttle Star Jones and on Thursday night we saw Star lose her shine when she got fired for her branding fiasco.

Four remain. Who should win?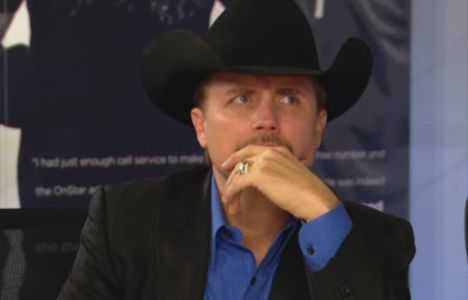 My vote goes to John Rich most definitely. He's proven himself to be the best wheeler dealer of all and he's drummed up the most cash. I've been amazed at the clout he has and how it compares to the others. Where does he get all of his friends and contacts from and, more importantly, who is he?

I'd never seen him before the show and yet everyone seems to know who he is. When you contrast his clout to La Toya's it's astounding how much more pull he has, yet you'd think she would be so much more influential being who she is.

People's response to her has been very interesting don't you think? I've had moments of feeling a pang for her, as if she could so easily be used. Like people would see her as being vulnerable and would use her to get what they want.

When she came calling on them it was a different story though. The impression I've been left with is that the people she knows won't give to her but will happily take from her.

In contrast, John has an endless supply of generous friends and acquaintances who pitch in at the drop of his hat, which he's never taken off. Like Lil Jon and his glasses.

I've been waiting to see his eyes the entire season - we obviously never will so I've browsed the interweb and found this on mediatakeout.com: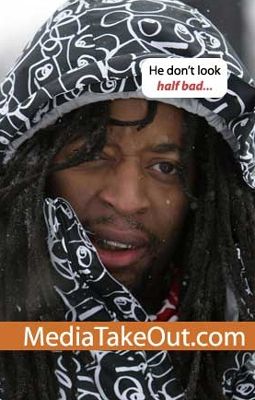 He's cool but he doesn't have the same wheeler dealer edge that John has. He's been a good contender when it comes to the creative side of their tasks but he's never stepped up boldly when it comes to doing business. He's stood back too much, same as Marlee.

I like her too but she really dropped the ball as team leader this week. She handed all her power over to Meat Loaf which was a huge mistake considering how lame their presentation turned out to be. She obviously did it to make sure he didn't burst into man-baby mode.

Speaking of which, I was very unimpressed with his tear-drive when he was team leader. He could have done exactly what John offered to do if they'd lost the challenge i.e. matched the money with cash of his own. Why should John have been the one to match it instead of him? He can't be poor surely?

Yes he's emotional and feels a lot but it's completely overdone and he needs to leave next.



Replies: 8

You must be a TVSA member to post a reply
| | | | |
| --- | --- | --- | --- |
| Reply from: | zandilez | | Friday, March 30, 2012 10:36 AM |
I was so glad to see star jones leave yesterday..............she is a bitch
| | | | |
| --- | --- | --- | --- |
| Reply from: | zandilez | | Friday, March 30, 2012 10:36 AM |
Meatloaf is jus crazy
| | | | |
| --- | --- | --- | --- |
| Reply from: | zandilez | | Friday, March 30, 2012 10:37 AM |
I want lili john to win the guy with the locks
| | | | |
| --- | --- | --- | --- |
| Reply from: | tha - bang | | Friday, March 30, 2012 12:34 PM |
i was surprised that poor John Mcgrath did not make it,but i totally agree with you.John Rich has been very consistent
| | | | |
| --- | --- | --- | --- |
| Reply from: | Green.arrow | | Friday, March 30, 2012 16:15 PM |
Who is John Rich? Who are this friends of his...answer is pretty simple: Nashville. Nashville is the american version of the afrikaans music frat in this country, they are a clique, they support each other, their fans buy their music, they are RICH!. I'm team John Rich, he is far ahead of the other 3. Lil Jon...I knew zilch bout his music, fact that he does hip hop made me have an attitude towards him, BUT the apprentice made me love him. But anyway, John Rich for da mani! @Zandile...I love Star...she was misunderstood like Holly Peete was the previous season. Nene on tha other hand, now that is a beesh of note, and a coward too.
| | | | |
| --- | --- | --- | --- |
| Reply from: | Green.arrow | | Friday, March 30, 2012 16:16 PM |
I love how Tashi calls Mcgrath the love child of Ethan Hawke and Mark Walberg, LOL...I agree. With Ethan's genes being the strongest.
| | | | |
| --- | --- | --- | --- |
| Reply from: | kentse | | Sunday, April 01, 2012 13:52 PM |
John Rich and Lil Jon are equally good to me. Of course John Rich will win. As for Meat Loaf his whinning and crying seriously PISSED ME every time. I am rather disappointed in Nene for quitting. I have lost respect for her BUT I am happy she and Star fall out of love for what they did to Lisa Rinna! They acted like true ghetto sluts and yes they paid ultimately! As for Dianne Warwick: what did she want in Apprentice? Dianne, Nene and Star embarrased me the whole show! Eish!
| | | | |
| --- | --- | --- | --- |
| Reply from: | boogy-babe | | Monday, April 02, 2012 11:27 AM |
Well judging from the history of Celebrity Apprentice,Lil'Joh should just forget abt winning. Apparently his getting fired today.