New on SABC2 In April 2010
| | |
| --- | --- |
| Sunday, April 11, 2010 | |
Starting on SABC2 in April, 2010:



The Ghost Whisperer




Premiere date:

Saturday, 3 April 2010 at 18h30



The series follows Melinda Gordon (played by Jennifer Love Hewitt), who can see and talk to ghosts. While trying to live as normal a life as possible, Melinda helps them pass over to the other side.

For more about the show, please see: TVSA's Ghost Whisperer Mini-Site.


---



50/50

(2010)




Premiere date:

Monday, 5 April 2010 at 19h30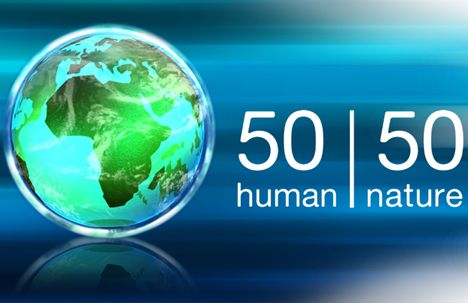 After almost a year's break, 50/50 returns with a new look and a variety of new specialist presenters, while retaining the experienced hosts and production crew from the original show.

The new look 50/50 features a wider audience appeal, broadcasting in four languages: English, Afrikaans and Zulu. It will also investigate more stories across diverse South African communities.

The series is hosted by three studio anchors:


| | | |
| --- | --- | --- |
| | | |
| Ntokozo Mbuli, also the Assistant Producer of the show. | Well-known weather presenter and a master of environmental science Simon Gear. | Director, cameraman and editor, André Cronje. |
Each episode consists of four segments, which includes presenter's links and interviews in-studio or on camera. The Veldfokus slot is presented by JC Engelbrecht and Katlego Maboe.

New segment's include: Eco Warriors, presented by André Cronje and Zamokuhle Mkhize; and Connected with Braam. Presented by Braam Malherbe, it gives a close-up perspective on nature.

The show also introduces a new youth segment titled It's Up To Us, presented by two young presenters, Siyabonga Beyile and Jaryd Hermann.

Joining the main anchors as field presenters are: Sheena Adams, Wendy Willson, Pierre Breytenbach, Mduduzi Seakamela, Jacques Broodryk and Dominic Wilhelm.


---



Sportsnite




Premiere date:

Friday, 9 April 2010 at 21h30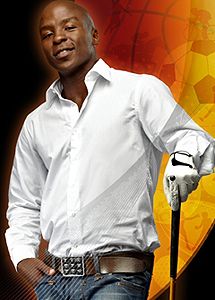 Sportsnite is a new multi-sport and lifestyle talk-show that features topical sports debates and relevant features including sporting results of the week, behind-the-scenes news from the sporting world and upcoming rugby, soccer and cricket matches, as well as athletics fixtures.

The show is hosted by kwaito star, Kabelo Mabalane - better known to his fans as Bouga Luv. Studio guests include prominent sports personalities such as Neil Tovey, Hezekiel Sepeng, Mark Fish, Makhaya Ntini, Aaron Mokoena, Bryan Habana, Khotso Mokoena (athlete) and Lucas Radebe.

The show will also give lesser-known sports a platform to be recognized, as well as growing and developing sports.

Each episode also features a soccer world cup update, 3 in-studio guests, a studio audience, a live band and a viewers competition.


---



Erfsondes 3




Premiere date:

Tuesday, 13 April 2010 at 19h30



Erfsondes returns for Season 3. Season 2 ended when Sam's plan to kidnap the Spencer twins was thwarted after her accomplice swapped the snatched baby girl with Amorey's baby. She raised the little girl, whom she names after Kate.

Three years later Sam has remorse and in an attempt to reconcile with her brother, she tries to find little Katie (Alené Pretorius) and reunite her with her parents, Kate and Chris.

Kate slowly uncovers the truth before Sam can achieve this and in an attempt to force a confession from Sam at gunpoint, Kate accidentally shoots her husband

Season 3 picks up with what happens after Chris's shooting. Will Chris live? Will Kate go to prison? Will Sam finally be brought to justice ?

Extended storylines are also introduced this season with the story of Vuyo Ngaleka (Bongo Mbutuma). The son of the chauffeur ,Vuyo, is practically raised in the Spencer household by the lonely alcoholic Lucille (Sandra Prinsloo), who finds a substitute for her own children, who have been placed in boarding school by her husband.

Just like his father, Vuyo becomes the custodian of all the Spencer secrets. Reminiscent of Kate's searching for her roots, Vuyo also finds himself estranged from his cultural roots.

When he falls in love with police woman Thandeka Moloi (Talitha Ndima) he is confronted with the cultural issue of his manhood. His best friend, Sepecia Motaung (Rantebeng Makapan), hopes he will return home and do his Abakwetha. That is until he too, develops a crush on Thandeka.

For more about the first two season's please see: TVSA's Erfsondes Mini-Site

.




---



Hola Mpinji




Premiere date:

Tuesday, 13 April 2010 at 21h30

A new Sotho drama series (with English subtitles) based on the youth novels by Zachariah Rapola - who wrote the script too.

The story centres round Stanza, who has a dream to form a new kind of Hip-hop/Rap/Gospel group. He has to fight against all odds to get his own music and his own group up and running.

The lack of money for costumes and registration fees to enter into competitions is a huge concern which results in the getting drawn into delivering cakes - which, unbeknown to them, is part of a drug syndicate's delivery system.


---



Askies! (Rebroadcast)




Premiere date:

Friday, 23 April 2010 at 18h00



In the surreal world of a Zulu Night Language school a quirky bunch of adults have to learn to overcome their prejudices in order to improve their social status.

For more about the show, see: TVSA's Askies! Mini-Site.


---



A Country Imagined




Premiere date:

Sunday, 25 April 2010 at 21h00

A Country Imagined is a new series that goes on a journey through South Africa and explores the landscapes that have inspired artists, writers, musicians and dancers for centuries.

Presented by musician Johnny Clegg - who is also an anthropologist - the series travels through some of South Africa's most beautiful spaces to explore the rich history of art and the "imaginings" of our society.

The programmes spotlights South African artists and their work as well as the landscapes they work with. Some, like Nadine Gordimer, Olive Schreiner, Hugh Masekela, Gerard Sekoto, William Kentridge and David Goldblatt are known around the world. Others, will soon be.

Some - such as the bead workers and potters of remote rural villages have produced works without signatures. The show brings them all together through an exploration of art and artists set against a backdrop of scenery and a vexed and dramatic history.

Shot in HD, the series includes aerial, historical and time-lapse photography.


---



Replies: 0

You must be a TVSA member to post a reply







14/03/2014




26/04/2013




15/07/2012




11/05/2012




04/05/2012



Total Views: 226005
Total Replies: 289