New on SABC2 In March 2010
| | |
| --- | --- |
| Tuesday, March 02, 2010 | |
Starting on SABC2 in March, 2010:



Without A Trace 4




Premiere date:

Wednesday, 3 March 2010 at 22h00



In the premiere episode: Ryan Mitchell, whose daughter Lindsey went missing years ago, also disappears. The team tries to connect his desire to help another couple with his own disappearance.

For more about the season, see: TVSA's Without A Trace 4 Show Page.


---



Monk 6




Premiere date:

Sunday, 7 March 2010 at 22h00



Monk returns for a new season. In the premiere episode: Marci Maven, an obsessed fan of Monk, asks for his help after her dog gets implicated in the murder of her neighbour - even though the dog died several days prior.

For more, see: TVSA's Monk 6 Show Page.


---



The Mating Game




Premiere date:

11 March 2010 at 21h30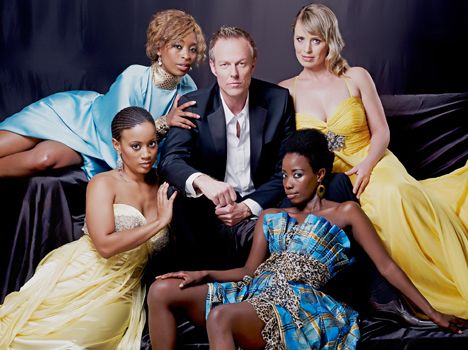 A new 13-part South African series that explores the personal lives of three independent women, who despite all their achievements, are struggling with motherhood, love and friendship.

Grace (played by Maggie Benedict) is a 29 year-old host for a daily radio show, Ebony Vibes and is not afraid to speak her mind on air. Roxanne (Renate Stuurman) is a sub-editor for a women's magazine, Women's Nation, under-utilized by her controlling boss Kefilwe (Khabonina Qubeka)

Sara (Elma Posthma) is a doctor who runs a clinic for women. By the time these women became friends, shifts in the social landscape have opened up possibilities for women in South Africa to compete more equally with their male counterparts.

This new layer of women is bright, independent, sexually liberated and frequently in conflict with the values of their more traditional parents. In their long awaited bid for freedom, they have left most men scratching their heads looking to the past for self-definition. Grace, Roxanne and Sara all have different reasons to want to choose a life that's very different to that of their mothers'.

Also in the cast: Nick Boraine, who plays Warren - a mysterious stranger who meets Grace in a car park.

For an exclusive interview, please see: The TVSA Interview - Maggie Benedict.


---



Supersterre 3




Premiere date:

Friday, 19 March 2010 at 19h30



Supersterre returns for Season 3. The season is once more hosted by Patricia Lewis and Brandon October and features a countrywide search for another favourite singer.

The panel has three resident judges, who are joined by a guest judge each week. Sharleen Surtie Richards and Theuns Jordaan (both judges on the previous two seasons) return to the panel and are joined by actor and comedian Casper De Vries.

The Top 10 contestants have been chosen from countrywide auidtions and will be put through their paces each week. Each contestant will be coached by well known and established musicians - there are five experts who coach two contestants each.

Coaches for the season are:

Idols winner, Heinz Winckler
former Idols contestant Bianca le Grange (one of the four coaches in Supersterre 1)
Afrikaans muso Lianie May
Pop opera singer Manuel Escórcio and
Gerhard Steyn, famous for his single Baby Chocolates
At the end of each episode, a winner for the episode is announced. The three contestants with the lowest score are called forward for final scrutiny and one of them gets eliminated based on the judges scoring.

The overall winner of the competition will receive a recording contract worth R500 000, which includes a music video recording, courtesy of Sony Music, plus R100 000 in cash. The winner's coach will also receive the prize money of R100 000.


---



Ga Re Dumele




Premiere date:

21 March, 2010 at 19h00

A new Setswana comedy series, written by playwright Martin Koboekae and produced by the creators of City Sesla.

The story centres round a bickering but deeply committed elderly couple in their late 60's who face the prospect of losing their sixth and last born daughter when she threatens them with the idea of leaving home and getting married.

They reckon that at the age of 28, their daughter is too young and not yet ready to get married, especially when she has never displayed any fondness for cleaning the house or domestic responsibility.

Her dating skills are also questionable as she has never introduced any previous boyfriends to her parents, and is yet to introduce her parents to the suitor who is going to be taking her away… if such a suitor exists.

Leading the cast: Peter Mashego (of Mponeng).


---



Chuck




Premiere date:

Thursday, 25 March 2010 at 19h30.



An action-comedy series about Chuck Bartowski - a computer geek who is catapulted into a new career as the government's most vital secret agent.

When Chuck opens an email subliminally encoded with government secrets, he unwittingly downloads an entire server of sensitive data into his brain. Now, the fate of the world lies in the unlikely hands of a guy who works at a Buy More Electronics store.

Instead of fighting computer viruses, he must now confront assassins and international terrorists.

For more about the show see: TVSA's Chuck Mini-Site.


---



Replies: 5

You must be a TVSA member to post a reply
| | | | |
| --- | --- | --- | --- |
| Reply from: | CandyKane | | Wednesday, March 03, 2010 01:32 AM |
I wish I could watch The Mating Game!
| | | | |
| --- | --- | --- | --- |
| Reply from: | alex | | Wednesday, March 03, 2010 08:13 AM |
Chuck!

Is it weird that The Mating Game sounds pretty watchable?
| | | | |
| --- | --- | --- | --- |
| Reply from: | Holiday | | Wednesday, March 03, 2010 09:08 AM |
Haaaibo Chuck???? dont be supprise when Mr Norris bounce on a screen wearing his Jean to Jean.


| | | | |
| --- | --- | --- | --- |
| Reply from: | Passionara | | Monday, March 08, 2010 11:32 AM |
I can't wait to see "The Mating Game" - sounds like a drama which
is not to be missed!
| | | | |
| --- | --- | --- | --- |
| Reply from: | MaWiNiZa | | Monday, March 08, 2010 12:27 PM |
Good thing the mating game is only at 21h30...because i know i wont miss my home affairs for anything







14/03/2014




26/04/2013




15/07/2012




11/05/2012




04/05/2012



Total Views: 226016
Total Replies: 289