New on SABC2 this July, 2009:



Moferefere Lenyalong 2




Premiere date:

Sunday, 5 July 2009 at 19h00



Moferefere Lenyalong returns for Season 2. Set in Ficksburg, Free State, the show is a half-hour sitcom. The story centres round the dysfunctional Matlakala family and the staff at their Cherry Blossom guest house.

TVSA's Moferefere Lenyalong Season 1 Show Page (Includes episode teasers for Season 1)


---



90 Plein Street 2




Premiere date:

Tuesday, 7 July 2009 at 21h30



90 Plein Street is set in SA's actual parliament and follows the personal and political intrigues swirling around Dineo Nkgatho, an ANC MP trying to balance her life.

TVSA's 90 Plein Street Mini-Site (includes a recap of Season 1 and more news on Season 2.)


---



Shoreline




Premiere date:

Monday, 13 July 2009 at 19h30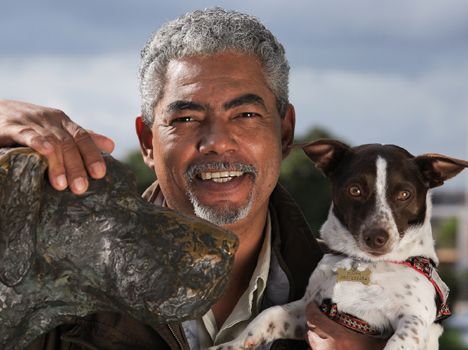 A new environmental show which replaces 50/50.

Using HD photography and providing background on various communities Shore Line explores the often unseen natural riches of South Africa.

The show is presented by stage and screen actor Peter Butler and the show's mascot: Jack the dog. The pair will be joined by three expert presenters - Eleanor Yeld - a marine biologist, Gavin Whitelaw an archaeologist, and Nomalanga Mkhize, an historian.

The series focuses on South Africa's geographic positioning, with two giant oceans meeting up: the cold Benguela current of the Atlantic Ocean and the warm Agulhas of the Indian Ocean.

They clash fiercely at the continents southern tip, dividing the region into two contrasting marine ecosystems that rank amongst the richest, most biologically diverse and oceanographically complex on the planet.


---



Plek Van Die Vleisvreeters




Premiere date:

Tuesday, 14 July 2009 at 19h30

A new 13-part South African series set in Granietfontein, at the luxury game farm of Bertus du Toit.

His two brothers, Jaap and Frans, are very unhappy that he inherited the farm. farm. In a shooting accident in a cave Bertus' one son looses his life.

During his mourning his two brothers decide to make use of the opportunity to get the farm. They convince a strip-tease dancer to help them. Bertus falls in love with her and they get married.

It is one year later. It is obvious that everything is not running smoothly at the farm. Bertus receives a video in which his wife collaborates with Jaap. Following an argument Bertus chases Frans from the farm and Frans decides to get Bertus back.


---



Konstenassie Oppie Stasie




Premiere date:

Friday, 24 July 2009 at 18h00

A new 13-part sitcom, written by Paul Slabolepszy.

The show tells a story of Clive Wright, a Community TV Station (Station Siyaya) weatherman who is never wrong when it comes to matters meteorological (in his modest opinion, at least). He is in his early/mid 40's and has established a 'profile' of sorts amongst viewers over a considerable period of time

The show travels his eventful journey with him as he tip-toes, often stumbling, through the 'minefield' of his life - at home, at work, at 'play'. Just when it appears he may be at last transcending his bumbling, quirky attitude with regard to those around him, he absolutely infuriates us by well and truly putting his foot in it… yet again. In the 'gauche department' - Frasier has nothing on this guy.

Clive resides in a well established apartment block (La Paloma) in the Killarney area, Johannesburg. He rents a room in the comfortable three bed roomed flat of his slightly older, go-getter sister (Felicity), who is married to a middle-aged, motor-dealer Afrikaner (Gys Conradie).

The fact that the man is addicted to the sports channel on TV, does not go down well with the more 'cerebral' tastes of our weatherman. The domestic activities of the trio are 'supervised', as it were, by a no-nonsense, 3-day-a-week maid who lives on the premises.

The fact that super-efficient, mamma-on-a-mission, Thabasile is also employed by several other tenants in the block, gives her the right – or so she believes - of considering herself Captain and Commander of the Good Ship La Paloma

The lead cast are:

David Clatworthy
AJ van der Merwe
Helene Lombard
Jolene Martin
Molefi Monaisa
Bongi Mtsweni

Also Featuring:

Terence Bridgett
Brian Webber
Paul Slabolepszy
James Borthwick


---




Senator Obama Goes To Africa




On:

Thursday, 9 July 2009 at 22h30

A special documentary about Barrack Obama's trip to South Africa, before he became president.


---