Spoiler-free TV news for South African viewers
Meet the Idols 7 Top 16 contestants
| | |
| --- | --- |
| Sunday, July 17, 2011 | |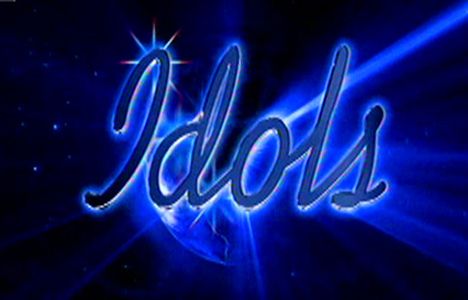 This year's Idols 7 finalists were announced on Sunday night with 14 guaranteed a shot at winning the title. The judges were unable to decide who the 15th and final spot should go to and M-Net has decided to allow viewers to choose from the last two.

Fourteen contestants received the good news from the judges, until only Josslynn Hlenti (20) from Durban and Jozi's Kerry Sanssoucie (22) were left, with only one more spot available in the Top 15.

The judges called both of them up to the Judgement Room and told the two girls they couldn't decide who to put through. The outcome: the judges are leaving it up to you to do their job and decide who gets to sing in the Top 15 next week.

To vote for them, text the following:



Josslynn

- text the letter

A

to 37400.



Kerry

- text the letter

B

to 37400.

You can also vote on Mxit.

The lines opened at the end of Sunday's broadcast and close on Monday night (18 July) at 22h00.

Without further ado, here are the Top 16, including Josslynn and Kerry. Click on the links below each insert to read their full bio.


---

Chloe Geldenhuys

Age: 16
From: Cape Town
Nickname: None
In Short: Chloe may be petite but she has a huge voice hiding in that small frame, and she is passionate about pursuing music once she's finished with her schooling. She is grateful to her best friend Bronwyn, who encouraged her to enter Idols.

Full Profile: Chloe Geldenhuys

---

Crushanda Forbes

Age: 23
From: Cape Town
Nickname: Cru
In Short: Crushanda currently lives just outside of Kimberley with her parents. Her favourite person in the world is her new-born nephew, Tyler. She was also a Top 12 contestant on the kykNET reality competition Afrikaans Idols in 2006.

Full Profile: Crushanda Forbes

---

David van Vuuren

Age: 20
From: Johannesburg
Nickname: Dave Arising Fire
In Short: Dave believes that he is destined to create and perform music - as far as he's concerned music is his identity. He is now living in Joburg where he hopes he can follow his heart and create the music that stirs in the depths of his soul.

Full Profile: David van Vuuren

---

Dene Vorster

Age: 16
From: Roodepoort
Nickname: None
In Short: In 2009 Dene won the Linden High School 'Idols' competition, which was open to all schools in and around Jozi and which was adjudicated by Heinz Winckler. This ambitious teenager dreams of one day becoming a singer or actor.

Full Profile: Dene Vorster

---

Erin Fourie

Age: 27
From: Hilton
Nickname: None
In Short: Erin has been playing guitar since she was 13 and is currently trying to master the ukulele. Erin has a PGCE as well as an Honours Degree in Drama from UKZN in 'Maritzburg. She is certain that the stage is where she belongs.

Full Profile: Erin Fourie

---

Freddie Moss

Age: 22
From: Johannesburg
Nickname: Freddie Van'Dango
In Short: Freddie is a full time musician who is currently recording his debut album, 'Red Horizon'. He lives in a commune in Greenside and spends his Sundays helping out the charity organisation Food Not Bombs. He just missed the Top 14 cut on Idols last year.

Full Profile: Freddie Van'Dango

---

Josslynn Hlenti

Age: 20
From: Durban
Nickname: None
In Short: Josslynn stopped studying Music and Drama in Durban when she couldn't afford to continue paying her fees. She is now a junior sales administrator by day and an aspiring performer by night. She was also a finalist on High School Musical: Spotlight South Africa, in 2008.

Full Profile: Josslynn Hlenti

---

Kahludi Malele

Age: 29
From: Klipgat
Nickname: None
In Short: Kahludi is married and the proud father of a daughter, who has a little brother on the way. He has been featured on a few studio recordings and is actively involved in his church choir. Before auditioning for Idols he was studying to become a music producer.

Full Profile: Kahludi Malele

---

Kelly Fortuin

Age: 21
From: Cape Town
Nickname: Kelz
In Short: Kelly has a 3- year old daughter who is the apple of her eye, and as much as she loves singing and dancing she finds motherhood more gratifying. This funky Capetonian has immersed herself in the dancing and music industry.

Full Profile: Kelly Fortuin

---

Kerry Sanssoucie

Age: 22
From: Johannesburg
Nickname: None
In Short: Kerry is the loving mother of her 2-year-old son and works full time at Builders' Warehouse to support him, performing gigs on the weekends whenever she can. She has been singing since a young age, and when she was 11 she started playing the guitar.

Full Profile: Kerry Sanssoucie

---

Lefa Pike

Age: 29
From: Kimberley
Nickname: None
In Short: Lefa is the youngest of four children and was raised by his mother, who depends on him to help support their family. This charismatic young man is in a band called Green Orange and they perform corporates, festivals and weddings in their hometown.

Full Profile: Lefa Pike

---

Mandla Simelane

Age: 27
From: Soweto
Nickname: Power, M'pire
In Short: Mandla is an outgoing, energetic guy who loves chilling with his crew, eating good food and listening to his top tunes. He's actively involved in the music industry and does marketing and promotion for some of SA's big bands.

Full Profile: Mandla Simelane

---

Mark Haze

Age: 28
From: Cape Town
Nickname: Haze
In Short: Mark Haze is a married muso who dreams of being able to play music full time. He is currently in the band 12th Avenue with his brother, and his sister-in-law helps manage them. They've had quite a few tracks played out on TV and radio stations.

Full Profile: Mark Haze

---

Noluthando Meje

Age: 24
From: Cape Town
Nickname: Nolly
In Short: This is Nolly's third shot at Idols stardom - she was disqualified in Season 1 and controversially axed from the Top 12 in Season 2. She has since become an actress and presenter, best known for taking over the hosting of the talk show Keeping it Real.

Full Profile: Noluthando Meje

---

Phakamani Mngomezulu

Age: 20
From: Empangeni
Nickname: Phaksi
In Short: Phaksi is studying a Diploma in IT Networking at Varsity College in Durban, where he stays with his older sister. Don't let his slight build fool you: this aspiring musician has achieved Northern Coastal and KZN Development colours in rugby.

Full Profile: Phaksi Mngomezulu

---

Sibusisiwe Jali

Age: 19
From: Durban
Nickname: Ms J
In Short: Sibusisiwe is a vibrant young athlete who loves playing sport, dancing and staying active. Although she won a school beauty pageant she's not just a pretty face, which she proved when she matriculated in 2007 as one of the Top 100 achievers in KZN.

Full Profile: Sibusisiwe Jali



Replies: 11

You must be a TVSA member to post a reply
| | | | |
| --- | --- | --- | --- |
| Reply from: | lejazz | | Monday, July 18, 2011 08:17 AM |
Ya quite balanced nyana at least...Mnet likes controversy.....I also foresee a white folk emerging as the winner once again
| | | | |
| --- | --- | --- | --- |
| Reply from: | TerryN | | Monday, July 18, 2011 08:34 AM |
I like this lots...although slightly disappointed Phillip and Shakhana didnt make it !

That Nolly chick is overpraised by Gareth!
| | | | |
| --- | --- | --- | --- |
| Reply from: | Ria | | Monday, July 18, 2011 09:05 AM |
Quite a nice mixed in there. Just hate that MNET went with this Josslynn/Kerry vote. They are both good and deserve to be in the Top 15. Just a cheap plot to add to the voting income. If they really could't decide, they should have done a Top 16 and eliminated two the first week.

Loving Lefa, Erin and Kerry... can't wait to see the back of Miss J.
| | | | |
| --- | --- | --- | --- |
| Reply from: | Mathaz | | Monday, July 18, 2011 09:27 AM |
Lord knows how much i like Phakamani, he has got such a cute face and he seems to be well mannered. I think i might be developing a crush on him, my favourite is Mark, he can sing but i am not sure if he is versatile. Hope Mandla does not become another Bongi, he seems to be too tjatjaraag. Noluthando can't sing in my opinion, there are just too many people who should be on the Top 15 but were not picked. Chloe also does not do it for me, the competition is between Mark and Dave.
| | | | |
| --- | --- | --- | --- |
| Reply from: | Tazteeq | | Monday, July 18, 2011 09:35 AM |
I was so disappointed when Tshidi was chopped!
but this is a good mix, tough competitioon!

Loving Ms J, Power, Lefa and Dene'
| | | | |
| --- | --- | --- | --- |
| Reply from: | tizoz | | Monday, July 18, 2011 10:19 AM |
Phaksy, Nolly and Power in that order......

(even though Phaksy is not that gud but the attitude is 100% on point!!!!!!!!)


| | | | |
| --- | --- | --- | --- |
| Reply from: | tizoz | | Monday, July 18, 2011 10:22 AM |
and how did I leave Lefa behind! he is awesome!
| | | | |
| --- | --- | --- | --- |
| Reply from: | Cande | | Monday, July 18, 2011 14:19 PM |
soo sad that Serame & Prime zulu didnt make it
| | | | |
| --- | --- | --- | --- |
| Reply from: | Onkez | | Monday, July 18, 2011 18:45 PM |
Eish but "Crushanda" is a hot name to be honest. Cannot stand David van Vuuren and that warbling he does on stage.The guy just does depressed vocal gymnastics and Unathi smiles like its the best thing since internet porn.
| | | | |
| --- | --- | --- | --- |
| Reply from: | zam.ngcobo | | Tuesday, July 19, 2011 12:56 PM |
Lmao Onkez
| | | | |
| --- | --- | --- | --- |
| Reply from: | cutiepops | | Friday, July 22, 2011 15:53 PM |
To Be HONEST tHIS TOP 15 IS GOING TO COOK UP A STORM ON THIS SERIES OF IDOLS BUT I MUST SAY MY MAN FREDDIE VAN DANGO IS GOING TO BE THIS YEARS IDOL ALL THE TALENT IS AMAZING , CHLOE IS JUST TO IRRATATING AND SO FULL OF IT RELAX GIRL ...................