NEW SERIES

The 70's House
Premiere date:
Thursday, 3 January 2008 at 17h00
The 70's House is a reality show in which 12 kids live as if they were in the 1970s. They live without laptops, ipods, cellphones and every other modern con and from the 70s, such as "Groovy" and "Foxy".
If they bring up anything modern, they can be brought to the elimination round. The winner wins mod con technology prizes.
Trick It Out 2
Premiere date:
Thursday 10 January, 2008 at 21h00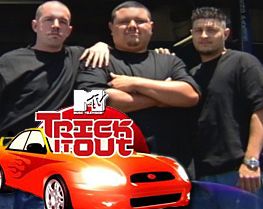 Trick It Out is a reality show in which gearhead's battle it out to create the most badass car makeovers.
Each episode features two teams of four automotive artisans who represent their shops in the showdown. Each team gets 10 days and $15,000 to spend and need to use their skills to customize a beat-up set of wheels. They can do whatever they want as long as the finished product is tricked out to match the chosen theme.
This second season adds a new dimension to car makeovers, with themes like horror, safari, sixties, military and cartoons.
Car expert RJ Devera will determine the winner of each Trick It Out episode. And what will that winning team get? Bragging rights, their tricked out car and the losing team's wheels.
Trick It Out is hosted by Becky O'Donohue (American Idol, Fear Factor), along with her twin sister Jessie.
Celebrity Rap Superstar
Premiere date:
Tuesday 15 January, 2008 at 22h00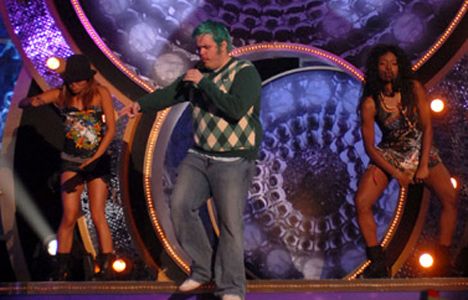 Celebrity Rap Superstar is a reality show in which celebrities from the worlds of music, TV, film, sports and pop culture compete in a winner-takes-all rap battle.

Can blogarazzi blabbermouth Perez Hilton out-rhyme rocker Sebastian Bach? Will it be Playboy model Kendra Wilkinson, Laguna Beach/The Hills bad boy Jason Wahler or actress Shar Jackson who can drop mad science? Or will it be actress/singer Countess Vaughn, actor Efren Ramirez or former NFL player Jamal Anderson who proves they have what it takes to bring the noise?

And what's in it for them? Street cred and respect.

Over the course of eight weeks each celebrity learns their verses and practices their flow with their mentors before performing their rhymes in front of a studio audience, viewers and judges.

On the panel of judges: DMC (Run-DMC), rapper Da Brat and radio personality Big Boy.

US viewers cast their votes and every week one celebrity gets eliminated until one Celebrity Rap Superstar remains.

Hosted by actor/comedian Kevin Hart (The Big House, Epic Movie, Soul Plane), the show includes surprise guests, behind-the-scenes battles, blunders and beef.

-----