... do you remember Irshaad Ally from Survivor SA: Malaysia?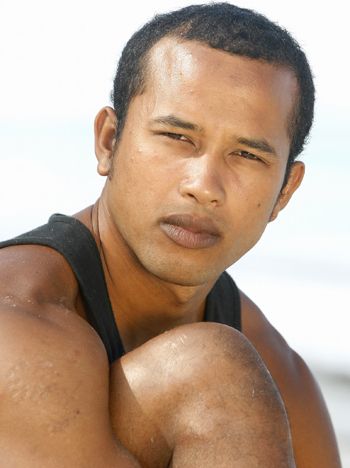 Irshaad on the show in 2007


If you didn't see the series, this treemail will fill you in (please be impressed by the rhyme):



He was the 8th contestant to be whacked from the season,
Then he made headlines for a scandalous reason.
He got into a punch-up in a parking lot,
Metro police arrested him on the spot.
He was released but had to appear in court,
And since then we've heard naught.



Until earlier this year, when he suddenly appeared on Pasella as a new presenter. He joined the show in February/March and is now a series regular.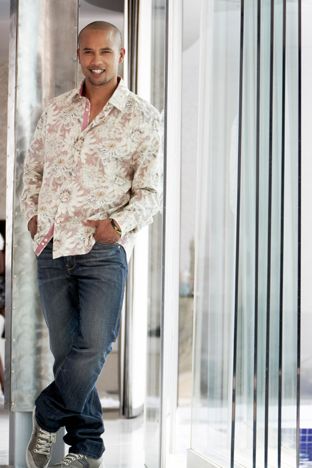 I caught up with him recently to piece together the puzzle

and

to put him through a tribal council - for no other reason than I was in the mood:



How Girls Change Dudes





Tashi:

The last thing we heard: you had to appear in a real court.


Irshaad:

Oh goodness, you know what, there was a fight and I was in court but you know what? Myself and the guy are now good friends. His name is Themba and we're best buds now. He's still a car guard, he's from Congo and when he sees me, he goes "Allay, Allay," so we're buds.



Tashi:

So you didn't go to jail?


Irshaad:

No, no we settled out of court and I apologised and he apologised and we settled out of court.



Tashi:

Why did you change professions from being a graphic designer at the time of Survivor to actor/presenter?


Irshaad:

The only thing I can tell you is that I read many books. One of my last flights on Survivor - to Johannesburg - I read a book called Man's Search For Meaning by Victor Franco.

It's all about existentialism and why we're here. After I came back from Survivor I went to see my sister - I had all this tension about fighting, I lost my girlfriend in Germany - there was tension over there as well.

It was a stressful time for me so I asked my sister: "What do you think I should do with my life? I want a change - I don't want to sit in the office anymore, I don't want to do what I'm doing."

She said to me: "Well, what do you like to do?" and I said: "You know I enjoy reading, the arts," - my sister works in radio, at a community radio station. She said: "Why don't you do something about it?"

Then I met some actors who opened a drama school called The Saturday Varsity and I enrolled in 2007 and that was it.

I did a drama course - I waitered and I also drove taxi's - my sister owns a transport company as well, so I did all of those things to pay for my drama studies. Then I auditioned for Pasella and got it in 2010.

What was amazing was that I'd just finished my drama course at the end of 2009, I was also doing a Shakesepeare at Maynardville - Shakespeare's always been my thing, ever since I was at school. The skollie likes Shakespeare, yes, I did.



Outwit, Outlast, Outplay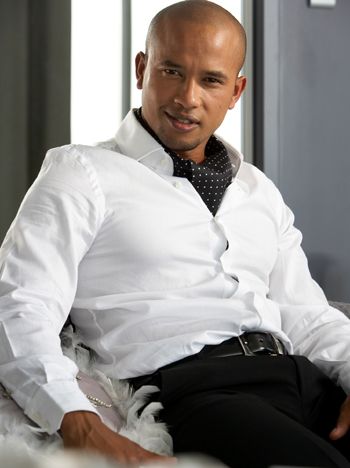 Tashi:

Is Survivor directly responsible for this change?


Irshaad:

You know, you mention Survivor and people listen, it's a topic of discussion.

You go into a casting and on your CV you have: "I was in Survivor," and people are so overawed by the whole awesomeness of having gone and lived on an island and that kind of thing, that they immediately want to know more and engage - and then you tell them about it.

I tell them: "I was too silly, too flippant, I should have played the game more. This is how we went to the toilet," and they want to

know

, so Survivor in a sense has boosted me. It's changed by life, holistically.



Tashi:

What's been the biggest impact of the show?


Irshaad:

You know my history, it's a tough history, and I don't want to harp on the history of the things that I've done before but you get back and you think: "Okay, so now I've got to work, I've got to do a 9-to-5, I've got to earn money, to pay my rent, I've got to be a normal person."

You think that's it, all you can do and then you do something like Survivor and you just go: "Wow, I can do something else, if I just push and persevere and if I want it badly enough." And I did.



Where Are They Now?





Tashi:

Who are you still in touch with from your season?


Irshaad:

I speak to Lorette, the winner, the two of us, now and again we'll inbox each other. Amanda and I as well.

Weirdly enough, you know Angie and I had some beef - I saw her when I was a waiter at Wakame, she came in and I couldn't face her - I avoided her - I avoided her completely.

Nomfundo still speaks to me ... most of the guys are still in contact, still SMS me or I'll send an SMS or we'll hook up on Facebook but they're all in Johannesburg or away.

The Capetonians, I don't speak to them, I don't know where Grant is, I don't know where Angie is, ja.



Tashi:

If you were to do the show again, what would you do differently?


Irshaad:

I'd definitely take things with a pinch of salt, just take it easy. You go in there like a crazy cat and there's no strategy. I'd take it easy and let things happen and play the game more and be more strategic.



Tribal Council


I told Irshaad that he had to testify with

one

definitive choice for each question: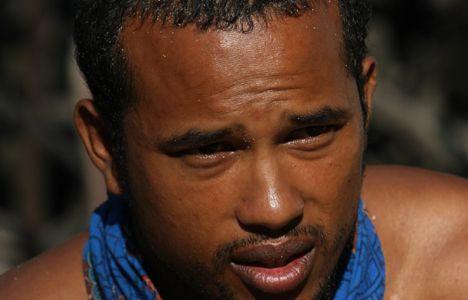 During a Survivor reward challenge.


Tashi: Which do you prefer? Pj's or starkers?


Irshaad:

Boxer briefs.



Tashi:

Truth or dare?


Irshaad:

I think that given there might be other people in the conversation, I'd go for dare.



Tashi:

Lady Gaga or Bruce Springsteen?


Irshaad:

I don't know about Lady Gaga man. I'd go for Bruce Springsteen. Lady Gaga, who goes and wears meat to receive an award?? There are so many people who are hungry all over the world - is that right? What are you trying to say? What are you trying to do? And she's so plastic.



Tashi:

To watch ... Idols or Big Brother?


Irshaad:

Idols.



Tashi:

To be in?


Irshaad:

I'd go to Big Brother, I don't know about my singing.



Tashi:

It's always good to have that in good perspective. Action or romance?


Irshaad:

How about an action-romance?



Tashi:

No, no, no, you

have

to choose one.


Irshaad:

I'd go for action - romance can be too schmaltzy.



Tashi:

Money or fame?


Irshaad:

It's the same thing. Um .. I don't know - I'd go for money.



Tashi:

Me too. What do you have on your nightstand next to your bed?


Irshaad:

I've got some oil because I have back pain, it's from Mecca, we call it Mecca oil, it's very, very strong. I've got lower back pain because I'm squating at gym.



Tashi:

Your fave movie of all time?


Irshaad:

Crash. It's such a good story, deep characters, how people's lives affect each other. It's about racism, it's not just about racism where you go and say: "This guy is racist," but it's about: "

Why

is he racist?" The reasons, it doesn't just show the character in one dimension, or even two-dimensions - it shows you indepthly why he is the way he is.



Tashi:

What's your most valuable possession?


Irshaad:

My integrity. My will to live to my honest self and won't live for other people. I don't know ... now it sounds so conceited! ... but it is, my ability to just go: "Look here, this is what I think." and my fight to stay on the right path.



Tashi:

What's been your most memorable insert that you've filmed on Pasella so far?


Irshaad:

It has to be the roadtrip we've just done. It's airing at the end of the year - all of us went on Route 62. If you take the N1 you end up on a road that could take you to Outshoorn so all of us on the show went on it.

It was a real occassion for me because I've never seen them all together and they're such a great crew, such wonderful people and so encouraging - telling me how I could do this better, wanting to help so that was a nice insert.



Ends