New on Discovery this November, 2010:



Space Pioneer




Premiere date:

Wednesday, 3 November 2010 at 20h55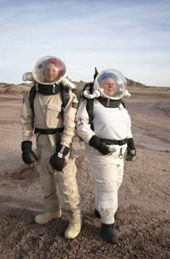 A science series in which physicist and host Dr Basil Singer plays the role of human guinea pig in his quest to find answers.

He investigates whether humans could possibly call any of the following their home in the future: Mercury, Venus, Mars, Saturn's moon Titan, and Jupiter's moons Callisto and Gliese 581c.

In the name of science, Dr Singer subjects himself to extreme temperatures, tests new survival technologies designed to keep humans alive in harsh environments, suffers the rigors of travel in zero gravity, explores ideas for new human habitats in the sky and much more.


---



Motor City Motors




Premiere date:

Friday, 5 November 2010 at 21h50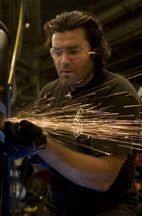 Motor City Motors follows custom bike builders Dave and James Kaye, founders of Detroit Brothers Custom Cycles.

In each episode, the brothers, along with their father, assemble a team of talented local builders and specialists to create a one-of-a-kind vehicle within five days.

Projects they tackle include turning a 1929 Model T into one of the coolest gassers in the city and a 1992 GMC Suburban into a pothole filler. Their aim is to give the local community, as well as their own struggling business, a much-needed boost.


---



I Could Do That




Premiere date:

Friday, 5 November 2010 at 22h00

Everyday people get the chance to take the plunge and get hands on with big machines that would usually be out of reach.

These machines can destroy a building or take a life in the blink of an eye, putting the participants into precarious situations. Each participant attends a seven day boot camp filled with hands-on machine time in a school setting.

Finally, they get the chance to use their skills in the real world. Whether it is operating a tugboat in a busy harbour, or working the tower crane on an active construction site, the challenge is immense.

Each show ends with a crucial test taken right from real-world training as we see whether the participant really could do that.


---



FBI's 10 Most Wanted




Premiere date:

Thursday, 18 November 2010 at 21h00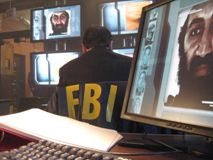 A programme that delves into the history of the world's most notorious list - the Federal Bureau of Investigation's '10 Most Wanted Fugitives'.

Through interviews with former and current FBI Special Agents, the series explores the roots of the list and learns the identities of the most famous felons on the FBI's most wanted posters.

The show also follows FBI investigators on the hunt for today's top criminals - including serial killers, mobsters, terrorists and career criminals - who remain on the loose and are poised to strike again.


---



Manhunt - Search For A Killer




Premiere date:

Thursday, 25 November 2010 at 21h00



A series that explores the danger involved when capturing relentless murderers from some of America's biggest police investigations.

Each episode reveals the difficult challenges and pivotal clues that lead to the arrest of three notorious individuals intent on harming others.

The series covers the Washington Sniper who randomly selected his victim without motive, the BTK Killer who tortured innocent people and the Green River Killer who preyed on helpless women.

Interviews with the key investigators and dramatic reconstructions bring to life the stories of pursuit and eventual capture.


---



Inside The Aryan Brotherhood




Premiere date:

Thursday, 25 November 2010 at 22h00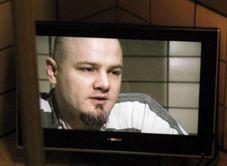 Formed in the 1980s, the Aryan Brotherhood of Texas is one of America's fastest growing and most v iolent white supremacist gangs. Consisting of 5,000 members both in and outside of prison, they adhere to Nazi ideologies and are notorious for killings and kidnappings.

For the first time, they have allowed cameras to access the criminal world they run from inside the prison walls. Viewers will learn the secrets of their drug smuggling methods as they strive to control the Texas Meth trade and their shocking plans to ignite a bloody gang war.

Some of the most violent inmates belong to the Aryan Brotherhood of Texas - the series reveals firsthand their attempts to govern by terror and ruthless behaviour.


---

Discovery Channel is on DStv, Channel 121.