DStv Channel 121
New on Discovery Channel in October, 2009
| | |
| --- | --- |
| Thursday, October 08, 2009 | |
Discovery commemorates the channel's 20th birthday this year and has introduced a new logo to celebrate. The logo was officially introduced this past Sunday (4 October, 2009).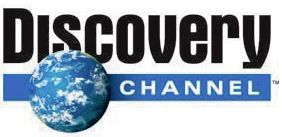 The old logo
-----

---

Here's a look at the line-up of shows and seasons starting this month:



Extreme Explosions

(Continues)




Premiered:

Tuesday, 6 October 2009 at 22h00

Extreme Exlposions continues with Part 2 of Season 1. Part 1 premiered in June, ended and now the series resumes.

The show's scenario: Explosives experts Dr. Braden Lusk and Dr. Paul Worsey get another backstage pass to the world's biggest and toughest demolition blasts.

From urban skyscrapers to massive steel bridges to giant stadiums, they meet the highly-skilled blasters who can bring any structure down to the ground.

Using special sacrifice cameras and high-speed technology, our experts will give you a unique, behind-the-scenes look at how demolition specialists blast down engineering giants with the push of a button.


---



Prototype This

(Continues)




Premiere date:

Wednesday, 7 October 2009 at 21h00

Prototype This continues with Part 2 of Season 1. Part 1 premiered in February, ended and now the series resumes.

Prototype This explores the world of high tech, fast track invention. Each episode follows a team of five scientists and engineers, who bring their own particular area of expertise, from animatronics and electronics to mechanical engineering and design, as they dream up, design and construct gadgets for the future.


---



Swamp Loggers




Premiere date:

Monday, 12 October 2009 at 20h00

When the toughest, hardest swamps need to be logged, Bobby Goodson is usually on everyone's short list. Bobby is a third generation logger who turned to 'swamp logging' a few years after his father's business was burned to the ground.

He brought the innovative technique of laying down a 'skid road' to his home state of North Carolina after watching it done in Georgia.

This show follows his logging adventures.


---



Deadliest Catch 5




Premiere date:

Monday, 12 October, 2009 at 21h00

Deadliest Catch returns for a fifth season. Captains Sig Hansen (Northwestern), Johnathan and Andy Hillstrand (Time Bandit), Phil Harris (Cornelia Marie) and Keith Colburn (Wizard) are all back for another season of crab fishing, but storms ... personal, natural and financial ... are brewing.

Phil and Keith both face serious health issues. While Keith escapes a close call with cancer, Phil finds himself in limbo, not sure if he will even be allowed to fish this year.

Following his leg embolism last year, Phil sweats it out on the docks, waiting for what he hopes is the doctors' thumbs up to join his crew, which includes sons Josh and Jake.

Sig, the Hillstrands, Phil and Keith have all sunk hundreds of thousands of dollars in summer repairs into their boats, betting large hauls will lead to a return on their investment. But when crab numbers start off light and one boat is damaged, the captains resort to extreme measures to ensure their livelihood.

This season, a big tragedy of the Katmai unfolds sending ripples through the fishing community of Dutch Harbor.

At the filming, seven fishermen lost their lives in the icy Bering Sea and the show was there as a part of the Coast Guard's search and rescue. Surviving Katmai crew members, including the captain, open up about their harrowing days adrift on the open sea and the bonds with their fallen brothers.


---



How Do They Do It? 6




Premiere date:

Tuesday, 13 October 2009 at 19h30


Runs:

Mondays to Fridays at 19h30

How do they do it? returns for a sixth season of engineering and scientific miracles to spotlight the people whose ability to solve problems make them happen.

As the modern world becomes increasingly sophisticated and mechanised, we grow further removed from the way things are made and how things are done - from the miraculous feats of engineering which underpin life in the 21st Century.


---



Fifth Gear 15




Premiere date:

Friday, 16 October 2009 at 20h00

Fifth Gear and its panel of fast and furious experts return to share current information in the motoring world.

The show includes motoring opinions, sharp driving, consumer advice and features some of the best cars in the world.


---



Destroyed In Seconds 2




Premiere date:

Thursday, 22 October 2009 at 23h00


Runs:

Mondays to Fridays at 23h00

Destroyed in Seconds returns for more implosions, explosions and devastation caused by rampaging tornados, earthquakes, crashing trains, dilapidated skyscrapers and more, and explores shocking destructions caught on tape.


---



Dirty Jobs 4




Premiere date:

Monday, 26 October 2009 at 22h00

Mike Rowe returns for a fourth season of working for free at the dirtiest jobs. Through the show he introduces an assortment of men and women who make their living doing the most unthinkable jobs.


---



Industrial Junkie




Premiere date:

Tuesday, 27 October 2009 at 21h00

In Industrial Junkie, Jonny Smith gets access to all areas of Europe's biggest and most exciting industries, getting dangerously close to the machines and processes of big industry.

He gets his hands dirty trying tough jobs all along the production line; banters with some of the great characters making it happen; and discovers the complete stories behind the production of huge stuff central to all our lives.





Most Wanted




Premiere date:

Thursday, 29 October 2009 at 21h00

A 2-hour Special that commemorates the 60th anniversary of the world's most famous criminal list.

Through interviews with former and current FBI Special Agents, the show profiles the most notorious felons featured on the wanted posters: past and present.

The show also looks at how the list originated, and how the FBI and public work together to apprehend the criminals.



---

Discovery Channel is on DStv Channel 250.



Replies: 0

You must be a TVSA member to post a reply







20/03/2013




19/10/2011




15/11/2010




14/10/2010




12/08/2010



Total Views: 189001
Total Replies: 6