Coming up on The Late Show With David Letterman:



Monday, 22 February 2010



Tracy Morgan (30 Rock) is tonight's headline interview, discussing his new movie, Cop Out, co-starring Bruce Willis and directed by Kevin Smith (Clerks, Chasing Amy).
A chat with Daytona 500 winner Jamie McMurray.
Indie pop band Fanfarlo performs in studio from their album Reservoir.
-----


Tuesday, 23 February 2010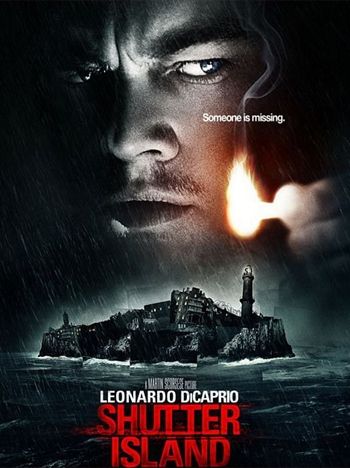 British actor Ben Kingsley (Sexy Beast, Fifty Dead Men Walking) chats to David about his latest feature, the thriller Shutter Island, co-starring Leonardo DiCaprio and directed by Martin Scorsese.
Mary J. Blige performs in studio from her album Stronger with Each Tear.
-----

Wednesday, 24 February 2010
Tonight's headline guest is Ewan McGregor (Star Wars, Moulin Rouge), discussing his latest movie, The Ghost Writer, co-starring Pierce Brosnan and directed by Roman Polanski.
American actress and comedian Abby Elliott (Saturday Night Live) chats about her career.
English folk rock band Mumford & Sons perform from their CD Sigh No More.
-----
Thursday, 25 February 2010
Scarlett Johansson (The Other Boleyn Girl, Vicky Christina Barcelona) discusses her Broadway success opposite Liev Schrieber in Arthur's Miller's seminal play A View from the Bridge.
Australian R&B singer Daniel Merriweather performs from his debut album Love & War.
-----





Friday, 26 February 2010



Reality star and fashion designer Nicole Richie (The Simple Life) chats to Dave about her career.
Comedian Tom Papa gives a taste of his stand-up routine.


---

The Late Show With David Letterman is on SET (DStv Channel 113) Mondays to Fridays at 23h15.