Allow Us To Voice Our Opinions with no Fear. Hit me up on cheesagal@gmail.com ;-)
Multi-talent in this showbizz or NOT?
| | |
| --- | --- |
| Monday, February 06, 2012 | |
We all might have noticed that our celebs like to think that they are multitalented in this business of entertainment or the arts - even though some of them are really not.

Some of them come into the industry maybe as an actor or musician etc and then after a year or two they decide to try their luck in another sphere in the entertainment industry.

It does not work out for all of them as people out there are not stupid to see that some of them are "chancers" and cannot really do what they think they are good at too.

Honestly sometimes I get annoyed when I hear a certain actor is now launching their album or a certain musician or kwaito artist is going to act somewhere.

Sometimes it is exciting to see what the person can also do besides doing one thing in the entertainment industry but it can also be annoying.

There are just those celebs when you hear they are going to do something else in the entertainment industry you just get annoyed and not interested.

I actually think some of them are the ones that make SA music industry not be taken serious by most people, because most of them do it for the money not because they are talented in that other form of art or passionate about it.

Some celebs that launch their career in music you will find that they even decide to use their own money to release an album after being turned down by recording companies. When the companies have seen that they cannot put their money on them because they don't see any profit they will get instead they will lose money.

Those are some of the things that make them celebs go broke because they use their money on releasing albums that are not even gonna sell.

Getting into music or acting are not the only things that celebs think they can do both but those are two careers in the entertainment industry that seem to be most popular with them. So right now let's take a look at some of those "multitalented" celebs and rate them.

Brenda Ngxoli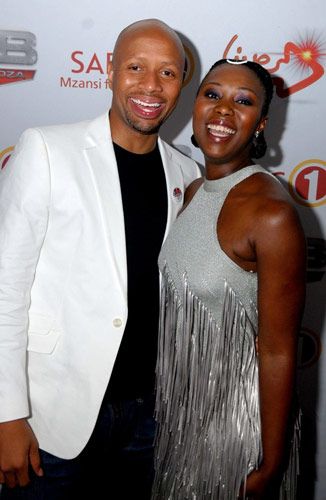 We best knew Brenda Ngxoli as a very good actress before she joined The Real Goboza as a presenter. It's no doubt that Brenda is really good at acting and to prove that, she has been nominated for various awards for acting.

She has been nominated for international awards like the Day Time Ammy awards.

In 2011 we got to see her as presenter of sabc1 gossip show RGB. Many didn't think she is cut out for the presenting job. There were those who liked her humor even though they also agreed she is not a good presenter she should stick to acting.

When I heard she was going to be a presenter for RGB I didn't believe it until I saw her presenting the show. Because I just couldn't imagine her presenting especially along side Phat Joe.

We often hear that co-presenters need to complement each other and there should be chemistry. I didn't imagine that between Brenda and Phat Joe, most of the time Phat Joe outshined her and seemed to be the main presenter of the show.

Even Brenda's humor sometimes would annoy me to death because I felt like she was over-doing it and trying too hard. Most of the time acting came out a lot in her presenting, which was not right.

It's a good thing that sabc1 and RGB producers decided to let her go. And we are still waiting for her replacement as we were promised a lot of celebs will join Phat Joe as co-presenter.

Among the names that were mentioned were Somizi and Khanyi Mbau but for me Mika Stefano would do.

Bonang Matheba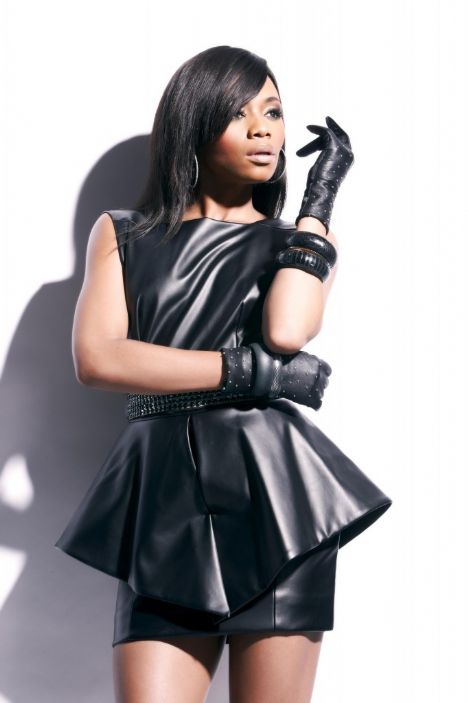 Well everyone knows that Bonang is an excellent TV presenter that's what made her popular in the first place and the big star that she is. Presenting comes naturally to her she doesn't have to try too hard.

As a result many up and coming young presenters imitate her a lot. She is also a radio presenter on Y-FM doing her own show.

I don't get to listen to Y-FM much but I listened once via Dstv because I wanted to hear how she sounds on the air-waves. I was not totally sold by her presenting on radio. I felt like radio presenting doesn't come out naturally to her.

She puts in a radio voice when talking. To my understanding radio is where you can be most natural and be yourself compared to TV.

I felt like she does not separate TV presenting and radio presenting. I couldn't stay tuned to the show.

Those who listen to Y-FM often might have a different view from mine.

Minnie Dlamini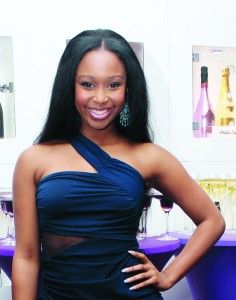 Well Minnie was introduced to Mzansi viewers as LIVE presenter after winning the presenter search. She had to present with well established presenter Bonang Matheba and Sizwe Dlomo.

Most of the time Minnie, who has since left the show was mostly in the background many felt Bonang was outshining her and thought that if she would present another show her presenting skills would show and she'd be more confident.

She did presenter another show, Mzansi Insider alongside Phila Mazibuko former LIVE presenter. She was comfortable working with Phila and I could see that she was at ease. She was actually better compared to when she was on LIVE.

Minnie was not bad as a presenter. I think she still needed to be more confident as a presenter and more comfortable working along side people who've been in the industry longer than her like Bonang and Sizwe.

I think if she had spent more time on the show she would have finally found her foot and be the best that she can be in presenting.

Shortly after joining LIVE we saw her acting on Generations. I was not impressed at all with her acting on Generations. It was just plan horrible.

Right now she is continuing with her acting on M-Net's soapie, The Wild. I don't watch the soapie so I can't really comment about her acting there.

Kelly Khumalo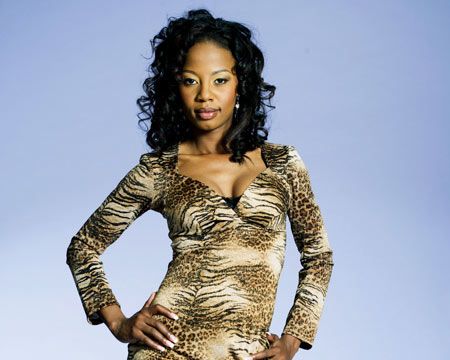 Kelly is best known as a singer. Her solo album made waves and many fans fell in love with her husky voice. It's not doubt that Kelly Khumalo is a good singer even though we don't know what is happening with her music career now.

She has acted on Rhythm City as Sunay. Apparently she was approached by Rhythm City to play the character of Sunay. We know some of these soapies decide to hire musicians as actors to increase their ratings, which I think hiring Kelly Khumalo was part of that.

I am not too sure about her acting skills shem.

Khanyi Mbau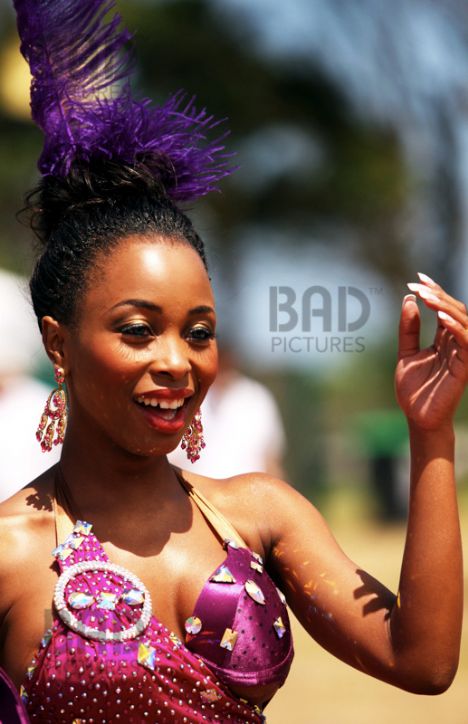 Ms naked pics Mbau came to the scene as an actress on Muvhango playing Doobsie replacing the late Lindiwe Chibi. I liked her as Doobsie and I think she played that character well. That was before Khanyi got into all the scandals that we most know her for now.

She thinks she can sing too. She even made an album. I am yet to see even one or two people who bought the album. I must say I like her as an actress especially when she was acting on the drama series, Mzansi and After Nine.

When I heard her uttering the famous phrase "I've got an album coming up" I thought, "Oh no Khanyi don't" even though I've never heard her sing. I just thought this one is taking chances.

Let's just say the girl is not gifted in the singing department. They say she is featured in the Rugby World Cup song Bokke Jive but I seriously don't hear Ms Mbau singing in that song. I've tried listening attentively to the song to hear her verse but nope can't hear sheet!

Khabonina Qhubeka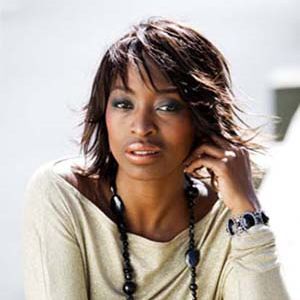 Khabonina was introduced to us as an actress on Muvhango playing Doobsie (3) after Khanyi Mbau left Muvhango. She has also acted in other dramas like The Mating, The Lab etc. Well Khabonina is a good actress shem.

When she was still on Muvhango playing Doobsie she surprised most us with her dance routine on Muvhango. After that we learnt that she is a professional dancer too.

I have to give it to her she really is a good dancer. She has a dance school and has choreographed some prestigious shows and award ceremonies.

Now Khabonina thinks she is a singer too. She released an album last year dunno the name of it but there is a song there that she is not singing but whispering when "singing" it and she is serious while doing all this.

Hayi bathong Khabonina! Can these people leave singing to people who know how? She is not a singer shem she must just concentrate on her acting and dancing that's all.

Unathi Msengana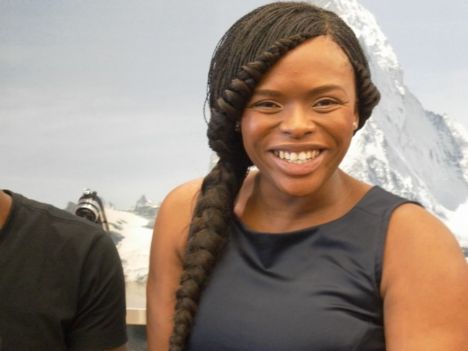 Unathi Nkayi turned Unathi Msengana came into the scene as a TV presenter during the old music show, Castle Loud after that show she became a radio presenter on YFM. Since joining YFM she's been known mostly for being a radio presenter.

She is now working at Metro FM. It's been 3 or 4 years since she joined Metro FM. Many love her on radio and believe she is good at it. Well I also like Unathi on radio. I think she is a good radio presenter.

While she was still doing Castle Loud she surprised us by being featured by Zola in his song called Sana Lwam. Apparently they were joling at that time. Everyone loved that song. We all thought it was a cute kasie love song.

After that Unathi released her own album. But it seemed like people were not expecting her to release her full album as they think she can't really sing.

Well I am also very unsure about Unathi's singing. I'm one of those people who think she is a "studio singer" because I just don't feel her when she is singing live.

People's doubtfulness about her singing doesn't stop Unathi from releasing albums. She has a new album out again. I am yet to hear any of her new songs.

I was shocked when she had a one on one interview with Noeleen on 3 Talk. Noeleen asked Unathi to sing a verse of one of her new songs. She couldn't do it saying she forgot her lyrics! I was like really ausi really??? Come on! No great singer does that seriously.

Last year she joined Idols SA as one of the judges. Her judging is questionable too.

Somizi Mhlongo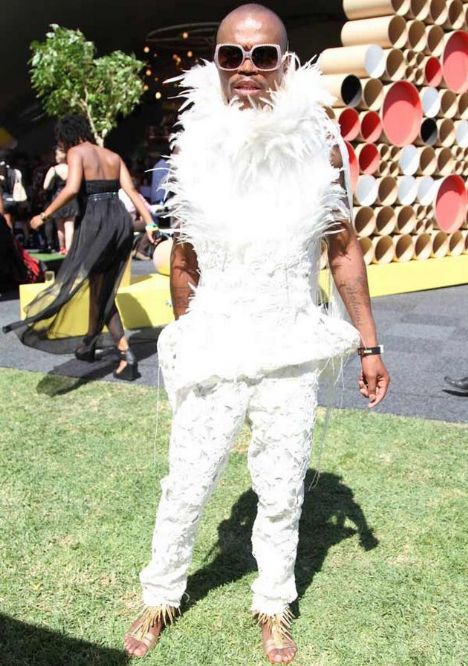 Somizi has done like a lot of things in the entertainment industry. The only thing he needs to do now is being a stand up comedian or be a radio presenter. He is on Sarafina as an actor and dancer.

He has also acted on Muvhango. I don't think he is bad at acting shem maybe we need to see him playing a leading role so we can judge him.

We know dancing is his profession. He has proved himself to be one of top chorographers in SA. He has choreographed big shows in Mzansi.

Somizi has been a presenter too of his late night talk show on SABC2 called, Intimate Connexion. Now we know him as the head judge of Dance Your Butt Off. He is funny as ever.

Somizi is apparently a singer too which I am not sure about. He has released two albums I think. He started by doing a remix of Spikiri's Current hit track, which people enjoyed. Then he thought he can just sommer goi his own album. I think his situation is like Unathi's.

They both became "singers" by chance. I think it's also us who make them think that they can do it the music business by enjoying these songs that they do by chance. So they decide to take advantage of that.

Seputla Sebogodi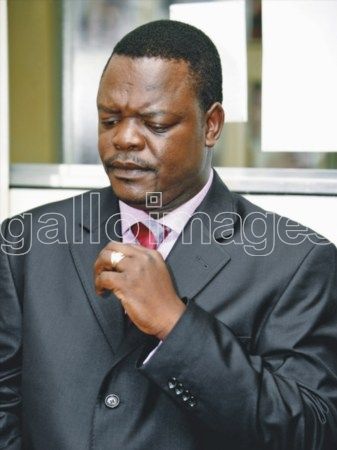 Seputla is best known as Kenneth Mashaba in Generations or as Nkusheng in one of the old SABC dramas. We have known him as an actor all these years.

He is one of the veterans in the acting industry. Everyone knows Seputla is an exceptional actor. He made everyone love to hate Kenneth Mashaba and some people actually believed that he is like Kenneth Mashaba on the real.

Months before he left Generations the actor released a gospel album claiming he has always wanted to release an album as singing is one of his talents. He even dedicated the gospel album to his late mother.

Yhu hayi shem I must say I wasn't sold by Seputla's singing. I saw him perform on Sis Ribs' show yoh hayi shem can he stick to acting tu?

Tbo Touch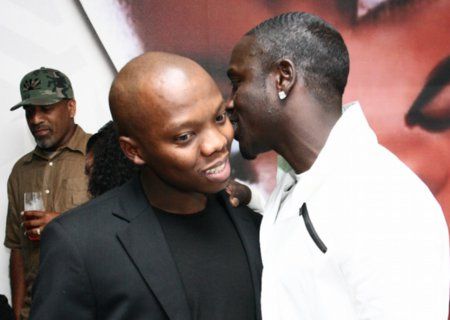 Tbo Touch is most known as a radio DJ on Metro FM. I first heard him on radio doing his Rhyme and Reason hip hop show. I think Touch is good on radio and that has earned him his afternoon drive time slot on Metro FM.

It seems like people love him on that slot too. I have listened to his show a couple of times and I liked it.

When he was doing Rhyme and Reason he also became a presenter on LIVE. There were a lot of complaints about Touch during his time on LIVE.

People had a lot of negative things to say about him and his presenting skills. Most of the time, he was talking about himself and his friend Khan aka Akon bragging a lot about his trips to overseas etc.

Every Fridays he would be the topic on twitter with people mocking him until and after the show ends. Eventually he left LIVE and people missed him coz they had no one to make fun of.

Now he is a presenter of Flash on SABC3. Since I don't watch Flash I don't know how he is doing there.

Me I prefer Touch as a radio presenter more than this TV presenting thing he is doing. It is clear that radio is his first love and TV happened by chance.

Matlatsi Mafatshe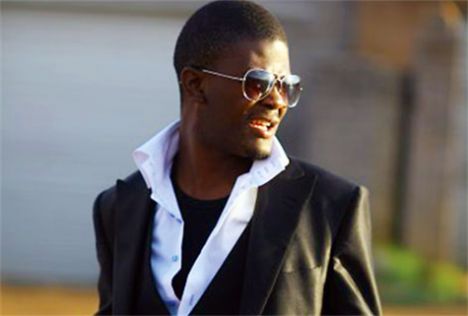 We love Sechaba as an actor because he is really good at it. He keeps everyone who watches Isidingo in stitches in every episode. He is no doubt one of the best actors in SA.

I was surprised to hear that he is doing an album and he is singing not rapping or anything like that. Then I saw him performing on LIVE and he was singing like singing not doing Kwaito as you'd think someone like him would do Kwaito.

Hayi shem I must say even though Sechaba was hitting those high notes I was not convinced. Nothing on me said I can buy his album. Sad thing is that the brother is serious about his singing shem even though people don't take him serious.

There's a whole lot of them maybe you can mention some and tell us your thoughts in this subject?

pics: various site on google ;-)



Replies: 34

You must be a TVSA member to post a reply
| | | | |
| --- | --- | --- | --- |
| Reply from: | babye | | Monday, February 06, 2012 12:03 PM |
nice one

But with Matlatsi Mafatshe - there is singing and i feel he is really good at it.

but the guy can act hey.

you forgot Stoan Seate - acting and presenting and singing at the same time

Nthlantlha from Mafikizolo - singing and fashion designing (not sure about fashion designing)

As for Minnie - her acting is something else

watched the WILD over the weekend, Karabo's acting is very poor, they way she cried, she is so bad. huh
| | | | |
| --- | --- | --- | --- |
| Reply from: | Minah | | Monday, February 06, 2012 12:10 PM |
Rebecca Malope must just stick to singing gospel
| | | | |
| --- | --- | --- | --- |
| Reply from: | maddie | | Monday, February 06, 2012 12:36 PM |
I concur with u cheesa on most of these ppl

I listened 2 Bonang on YFM and she tries too much o kare 1 of those presenters ko Thobela FM, Ukhosi, Motsweding etc the reason y presenters frm dis radio stations r gud is bcos they do it in vernacular manje yena uyashaya ngesingisi

2 b honest I did not find Khanyi's acting 2 b gud, she was 2 model c for the role considering Lindiwe Chibi was ghetto n gud @ it, Khabonina was not bad at all

i'v watched the wild and intombi yomzulu haikhona & the husky voice does not do justice to the role

I liked Sunay's acting ko RC

Unathi speaks very well and that's y she's gud ko radiong, singing wa zama shem

Seputla shld stick to acting

TBO Touch - accent ya gae ya irritate and presenting well he's difficult to watch shem

Somgaga shld stick to choreography her presenting ko intimate connexions left a lot 2 b desired, that song ya gae about mshefana amshaya ekuseni haikhona
| | | | |
| --- | --- | --- | --- |
| Reply from: | Chix | | Monday, February 06, 2012 12:57 PM |
Nice read Cheesa... I also heard but don't know how true it is... I heard that Sindi Dlathu is alsi working on an album (think Gospel)... am not sure ke which one she is going to kill because even her acting doesn't do it for me...
| | | | |
| --- | --- | --- | --- |
| Reply from: | Tazteeq | | Monday, February 06, 2012 13:37 PM |
Going to get lunch, i am coming back to read this...
| | | | |
| --- | --- | --- | --- |
| Reply from: | Mathaz | | Monday, February 06, 2012 13:56 PM |
Nice read....enjoyed this. I think celebrities grab each and every opportunity coz of how unpredicatble and short careers in the entertainment industry are. I love Touch on radio but have not watched him on LIVE nor Flash. Yes, some people should not cross over but then again when you have well known personalities as hosts or actoros, it is believed that it would draw viewership hence we have recycled celebrities.
| | | | |
| --- | --- | --- | --- |
| Reply from: | tzhavile | | Monday, February 06, 2012 13:56 PM |

@chix. i agree, sindi dlathu doesnt do it for me!

as for Bonang, i fetlt the same thing- she has the eddie zondi voice going on which makes it very hard for me to listen.

minnie dlamini, havent watched The Wild yrt but I heard she is killing it on twitter- the praises she gets on twiiter were sincere and genuine.

mbau- she doesnt do it for me both in singing and acting


| | | | |
| --- | --- | --- | --- |
| Reply from: | myname | | Monday, February 06, 2012 14:44 PM |
Mbau will be good if she can be a STRIPPER OR PORNSTAR OR she can own her POSTITUDE AGENCY. She doesn't mind flashing her body to ANYONE moss. So she will teach her candidates on how to spot a billionaire.

I love Unathi on radio. Singing nee sbari. Tbo Touch is good on radio and i also love him on my tv screen with tuxedo. There is something about this dude and many ppl can't see what im seeing. He is cute on his own way.

Sechaba is OK on acting.

Im releasing mine after Sindi Dlathu if its true.

Seputla i dont know what he is doing on gospeli. This guy was made for acting and abe yi villian not some smooth-munchy-romantic-whatever.

I don't listen to Yfm so B is good on tv.

Brenda is fantastic in acting in these Nguni dramas.




| | | | |
| --- | --- | --- | --- |
| Reply from: | Purepersonality | | Monday, February 06, 2012 16:34 PM |
The only talent Unathi has is makin her hubby Fat.

IYOOOOOOOOO somizi that chicken,i think he 4got he must promote the pizza.

Oh poor THULI i always wondered wat she saw there coz that "thing" is 2 full of himself, his soul mate is NONLE THEMA.

Sepotla ppl dat man is hidious.............................................O MASWE MANE!!!!!!!!!!!!!!

I Adore MATLATSI..........160%%%%%%%%%%%%%%

THE REST OF EM' MAY THE GOOD LORD HAVE MERCY ON THY WONDERING SOUL.
| | | | |
| --- | --- | --- | --- |
| Reply from: | Cnglemother | | Monday, February 06, 2012 17:25 PM |
i enjoy matlatsi's singing,unathi no-no!Minentle cant act nor present in my eyes she should just be those hot chicks that hand ova awards.Tbo can do no wrong in my eyes accent or not.
| | | | |
| --- | --- | --- | --- |
| Reply from: | Tazteeq | | Monday, February 06, 2012 22:27 PM |
Although its nice for people to venture into new things, its also good to know where your strengths lie...People must just stop thinking they are Americans, ofcoz they need to lift themselves and try all the tripple threat thing but many have failed terrible. Cheesa this is a great list and i'm sure if we dug deep we would find more actors who just woke up one day and thought they are the most amazing singers!

a few of them like Motlatsi' singing are better at other arts but Brenda Ngxoli's [resenting was painful to say the least!
| | | | |
| --- | --- | --- | --- |
| Reply from: | Incarnate | | Tuesday, February 07, 2012 07:59 AM |
Unathi's singing just grates on my ears, and all those metro awards she has won, that was just plain old wrong. I know actors like Johny Depp don't like watching themselves on screen, maybe she also doesn't listen to herself, and she doesn't realise how terrible she sounds. someone was robbed out of the awards.
| | | | |
| --- | --- | --- | --- |
| Reply from: | babye | | Tuesday, February 07, 2012 08:35 AM |
i love Matlatsi - i feel he is not well marketed like Zahara.

Zonke has a great album bathong i also feel it not well marketed.

Brenda hey......
| | | | |
| --- | --- | --- | --- |
| Reply from: | tzhavile | | Tuesday, February 07, 2012 09:09 AM |
how can we forget KB?- i really dig her music! she always has a different beat from the rest of the junk we listen to! and the fact that she does most of her music in tswana adds cherry on top. still dig 'oa lla' and 'moenie fere' - at some point I actually thought SABC was sobbotarging (sp) her since she is ETV product

her acting has its moments but otherwise ok.
| | | | |
| --- | --- | --- | --- |
| Reply from: | Cheesa | | Tuesday, February 07, 2012 09:45 AM |
As for Zonke I also agree that her album is great and it got hype in December. As for her not being well marketed I think it could be that she changed recording stables. Zonke changed from Kalawa to some recording stable that I do not know.

And being with a stable that is not known can be a problem. We know Kalawa Jazzme is popular and nabo TS are popular which is why Zahara got to be known so quick. Like for an example there's another girl called Nomfusi who got into the music industry before Zahara.

She is also a good singer but there are few people who know her. I even thought that if she was with a popular stable she would have been like Zahara too. Because she makes the similar music like Zahara's but more jazzy like Lira.

Zonke yena even made her man the father of her new baby her manager. Sometimes mixing business with pleasure does not work for everyone like it did with Lira. I think those are some of the things that are slacking things for her album. And she also got pregnant in between which I think is one of the obstacles.

Coz as an artist you cant only relay on your marketing team alone. The artist needs to be out there and be seen everywhere promoting the album. So someone who is pregnant or has a small baby might not have a chance to do that. Some promotional events dont even invite artists that are pregnant or have small babies coz they dont want problems of artists not pitching up coz of this and that.
| | | | |
| --- | --- | --- | --- |
| Reply from: | Sobza | | Tuesday, February 07, 2012 09:55 AM |
I really enjoyed reading this Cheesa....big ups.

I was watching Soul Cooking on Topgospel and Matlatsi Mafatshe sang with his mother.....I must say the brother can sing shem, but it will depend what kind of music he does. Gospel will suits his voice though



| | | | |
| --- | --- | --- | --- |
| Reply from: | Sobza | | Tuesday, February 07, 2012 10:01 AM |
The less said about Unathi's singing the better....I wouldn't listen to her music even if it was the only album I had in a desert with no other options.

Seputla yena uya chansa shem...saw him on Gospel Classics last Sunday and he was horrible.

Thank God Zahara turned down the acting offer....she knows what she is good at.
| | | | |
| --- | --- | --- | --- |
| Reply from: | babye | | Tuesday, February 07, 2012 10:04 AM |
i think it was a blander for her to leave Kalawa Jazze me but if its not growing you i mean Zonke had been with the stable for a long time and nothing coming out. i think its because these stables cheat artist but i am so in love with her album..... .... nameless just drives me nutts.

i guess because these Stables Kalawa Jazzme and TS records are some of the big ones in SA they can sabotage an artist who leaves their stable hey it tough.

but missing business with pleasure works for some and doesnt work for some


| | | | |
| --- | --- | --- | --- |
| Reply from: | maddie | | Tuesday, February 07, 2012 10:12 AM |
@tshavile

i feel u on KB, her music is good but her acting haikhona, she irritates me ka acting ya gagwe or maybe it is the script, found myself loving evil Naomi over KB
| | | | |
| --- | --- | --- | --- |
| Reply from: | babye | | Tuesday, February 07, 2012 10:15 AM |
meant mixing
| | | | |
| --- | --- | --- | --- |
| Reply from: | Cheesa | | Tuesday, February 07, 2012 10:29 AM |
About sabotaging, I once heard that uhmmm...... TS bribes some DJs from radio stations to not play the music of the artists that left their stable and not even be booked by promoters, again I heard, it was a rumour dunno how true it is.

Which reminds me about the new Durban kwaito artist, Bullistick who claimed that Tira bribed some DJs to not play his hit track Mamacita at night clubs and radios. So they had beef with Tira because of that. And that Mamacita song is a hit shem.

If the story is true I guess Tira had fear that Bullistick might outshine Big Nuzz since they are the only kwaito group from Durban that is big at the moment. For some reason I believe Bullistick and the way Tira denied those claims was just not convincing saying those boys want to be famous by using his name.

Then the next thing after Big Nuzz won best kwaito album award at Metro FM awards they took jabs at Bullistick on stage after that Tira posted an RIP Bullistick thomb stone twitpic on twitter. Why did he had to do all of that kanti?

So yah sabotaging of those who are not knowing is happening shem in this industry.

True Sobza Zahara knows what she is good at if it was one of these celebs who got those offers believe me they would have jump on it even though someone knows they cant act to save their lives.
| | | | |
| --- | --- | --- | --- |
| Reply from: | Cande | | Tuesday, February 07, 2012 13:22 PM |
Motlatsi can sing hle. Like yah i listened to his song on the hansalegends website. As for Ayanda wa Isidingo le yena, girl can sing but i am not sure about the acting. Sindi's singing is good too, i think she could come up with a great album.. Lol sis Ungsta kills me, PERIOD!. Yho i thought i was the only one that noticed how different Bonang's voice is, i dont listened to her show and the other day i was shocked when i was changing stations..
| | | | |
| --- | --- | --- | --- |
| Reply from: | makisto | | Tuesday, February 07, 2012 16:26 PM |
These people on this list think they can do it all and it is not always the case. You cannot be good in 100 things
| | | | |
| --- | --- | --- | --- |
| Reply from: | Kandyfloss | | Tuesday, February 07, 2012 21:35 PM |
Ayanda diale or letoya mangezi should jus exit the actin scene and do more singing. She's also a sangoma that should be enough. What about thembi seete.. Wonder why arthur never tried his luck. Even mandoza did in a rugby movie. .. Culdnt stop laughing. It was just weird
| | | | |
| --- | --- | --- | --- |
| Reply from: | babye | | Wednesday, February 08, 2012 11:27 AM |
ha ha ha at the Rugby movie for Mandoza - it was something else. i think SABC 3 played the moview last year ha ha ha ha

the other person who cannot ACT is CONNIE FERGUSON - sis wam please just stop now. it getting worse day by day

how is Menzi (Sibusiso) from generation holding up??????????????
| | | | |
| --- | --- | --- | --- |
| Reply from: | The General | | Wednesday, February 08, 2012 12:18 PM |
Usually I don't mind when a musician decides acting, as a lot of musicians have got successful in acting. With actors going into music, it's a completely different story. I honestly can't point out any actors who got successful in music. By the way you forgot to mention Siphiwe Mtshali with his Hlokoloza song
| | | | |
| --- | --- | --- | --- |
| Reply from: | mbulela | | Wednesday, February 08, 2012 12:23 PM |
talking of multi talented, how about those who are not even talented in one? Like Connie Ferguson. The mystery of the hype around that woman is scary.
| | | | |
| --- | --- | --- | --- |
| Reply from: | Cheesa | | Wednesday, February 08, 2012 12:42 PM |
LOL Connie shouldnt have acted somewhere else after generations she has exposed herself way too much now by joining the wild.

As Mandoza and that movie, I did saw it playing on sabc3 but I never bothered myself to watch. it was just not interesting to me.

hehehe konje how is thembi seete's acting nyani? even her singing is not good. was not sold with her singing during the I am free album but people loved the song.

Thembi got helped by all the technical equipment in the studio to do that I am free song. her acting is also not up to scratch she wouldnt act in a movie. The way she was such a bore on yizo yizo when she was playing hazel!

The people who are in charge of casting in this industry need to be serious about choosing talent. There are alot of talented people out there who would blow us away with their acting. They must live these celebrities and go seek for real talent maan!
| | | | |
| --- | --- | --- | --- |
| Reply from: | mbulela | | Wednesday, February 08, 2012 14:43 PM |
it must be painful being a drama/theatre arts graduate and seeing all these talentless celebrities making it difficult for you to get a job. it must be truly painful.
| | | | |
| --- | --- | --- | --- |
| Reply from: | maddie | | Wednesday, February 08, 2012 15:08 PM |
@ mbulela

talented ones r not that good looking and le ya ba gwera good example ke Akhona Generations the way ppl r going on & on about her uglyness u'd swear ngwana wa batho ke gorilla, some1 ko sowetan said gore her marinini(gums) r so black o ka re a pere(horse) e tshwere ke menopause

we celebrate mediocre too much, Minnie is not good @ acting period, Connie too even the hubby is better after being in the industry 4 a shorter period, now they've killed that pedi guy who is a great actor.

Tumisho Masha smh

is it me or is generations bringing out the worst in actors, Nambitha sumthing sumthing hai i dnt feel her and the Mzwanele struggle story does not help either, the bald chick i know she's gud but i dnt c that ku Gen and yhoo the over the top irritating xhosa gay guy i rest my case
| | | | |
| --- | --- | --- | --- |
| Reply from: | Mathaz | | Wednesday, February 08, 2012 15:42 PM |
Generations is a career killer for any actor, bad move by well known talented actors who join Gen.
| | | | |
| --- | --- | --- | --- |
| Reply from: | VusiK | | Wednesday, February 08, 2012 15:42 PM |
Ahhhhh ! The misplaced sense of self worth ! People should understand reality & the limits that come with it. ...... It seems to me this is about paychecks & marketing , not talent... Drawcards too.
| | | | |
| --- | --- | --- | --- |
| Reply from: | makgotso | | Wednesday, February 08, 2012 16:28 PM |
Nice read Cheesa. Some people forget that there can be only one Jamie Fox in this world Sindi can sing if her album could be music like lowaboMam Busi Mhlongo uyobe ushayile. Motlasi can sing but he chose wrong genre Letoya used to sing before she became a sangoma
| | | | |
| --- | --- | --- | --- |
| Reply from: | Cheesa | | Wednesday, February 08, 2012 16:44 PM |
But Sindi aka Thandaza sings like she's on Sarafina. I heard her singing on Muvhango she's still stuck in that "Sarafina singing" hope you get what I'm saying. It was like she's singing in one of Mbongeni Ngema's musical.