Frankly Speaking, Nothing and no one is above scrutiny
Media Studies: SA magazines content warfare
| | |
| --- | --- |
| Thursday, March 15, 2012 | |
South Africa magazines are making a killing out of the social scene that entertains us. The public are sometimes taken for a ride by the media with misleading headlines that confuse wordsmithing with misleading creativity. You walk to your nearest CNA, there are over 400 magazines on the stands and they are all fighting for your money and attention.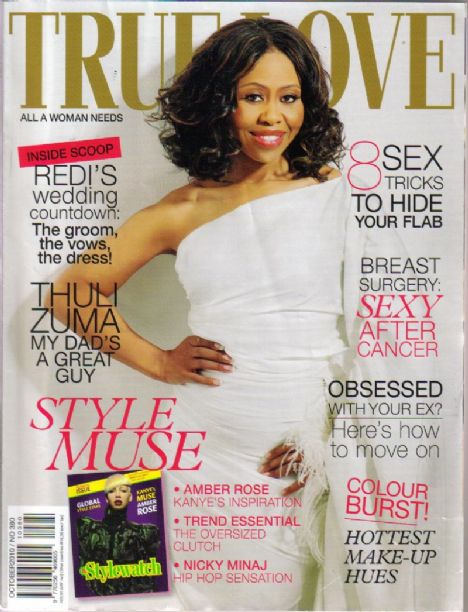 In this article, Makisto takes a closer look at what the magazines are doing wrong and what they are doing right as well as how you as a reader, are cheated. However, it is important for magazine editors and journalists who are reading this article to note that this is an opinion write-up which represents opinions of many magazine buyers out there.



To put context to this, think: Thoko walks at CNA to buy some school stationery for her children but she then sees Connie Ferguson on True Love cover, Bona cover, Parable cover, Real magazine cover etc etc, then next week the Drum magazine have her on their cover as well. She has to decide which magazine she buys. Obviously the issue of target reader comes into play and Thoko has to decide which magazines to buuy and bases her decision which of them speaks to her, and her needs. Next month, the same story happens with Bonang Matheba on covers of 10 magazines. Which mag should the public buy and not buy?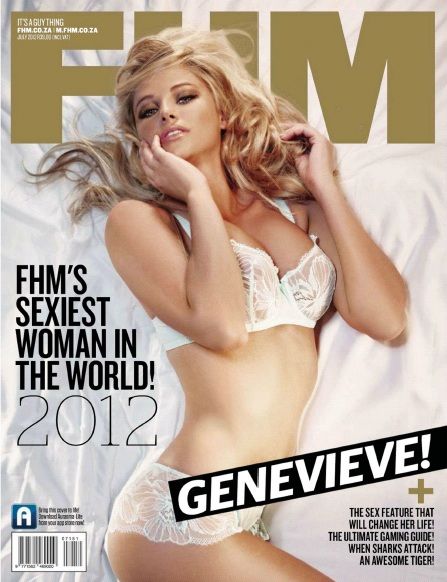 Now with the rise of metrosexual man by large proportions, the magazines aimed at the modern man are upping their ante to increase their readership. With magazines like FHM (For Him Magazine) and GQ (Gentlemen's Quarterly) which often enjoy seducing the horny modern man with fallacious bodies of models, it seems the fight for the reader never ends. Enter Destiny Man and GQ feels the heat.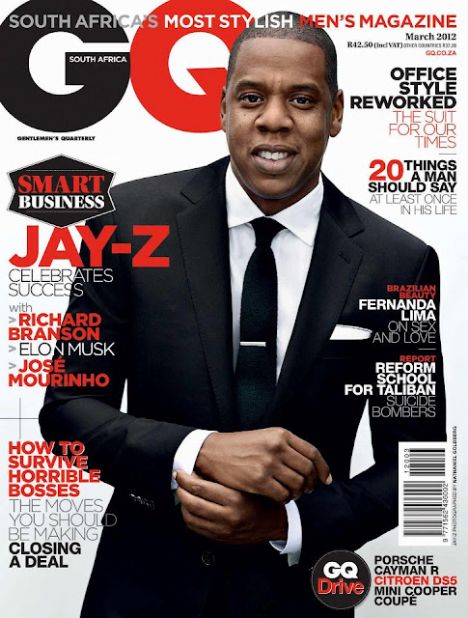 You see, GQ is focusing on movie and music stars as well as models. However, since Destiny Man entered the lucrative market of magazine business, GQ has sort reviewed its content and now has business and lifestyle articles, just like Destiny Man (DM). DM is a magazine that focuses of business, lifestyle and fashion of a modern, business or working man. The magazine takes into account the modern man's needs to constantly better himself with regards to climbing the corporate ladder and better his social relationships and his fashion sense. GQ has now since tried to also incorporate such content, well, at least according to my observation.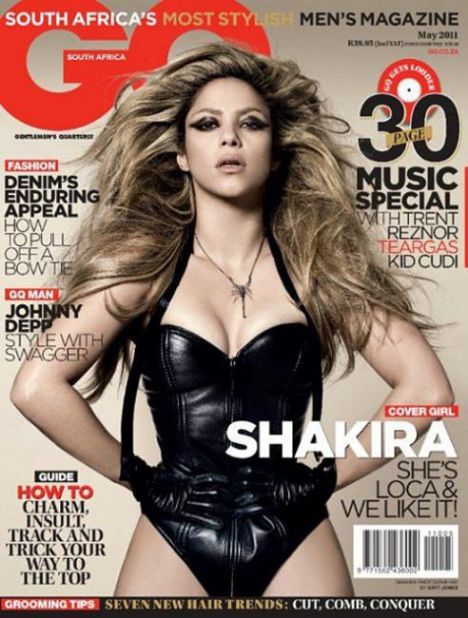 In all honesty, as much as DM is still a new kid on the block, it is giving the GQ a run for its money and with Kojo Boffoe at the helm of DM, the magazine can only grow stronger and stronger. However, with Feather Award for Best Styled Male 2011 winner Siphiwe Mpye as the magazine's senior assistant editor or whatever his title at the GQ is, the fight for you as the reader is set to get even more competitive and the winner is the reader.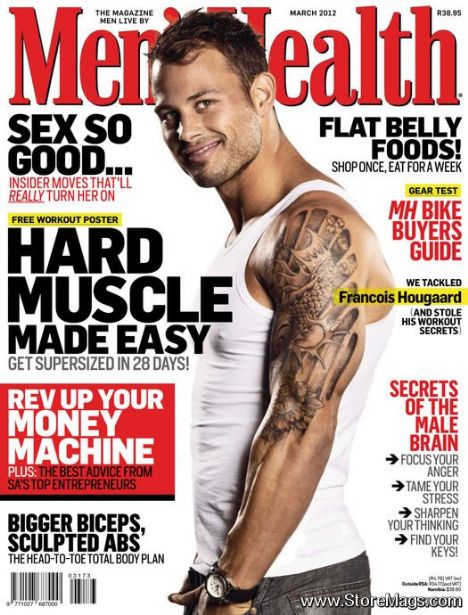 Men's Health is in the league of their own. As a subscriber of the magazine, I really cannot say I am getting value for money. The magazine is forever recycling stories on how to build a big arm and a big chest. Since I started buying the mag back in 2005, there is no significant growth in terms of content. They however, now have the sex articles that make the FHM popular. The FHM also have fitness articles but those are targeted for the lazy man who only goes to the gym once in a month. Having said that, FHM doesn't contribute anything to bettering the modern man's life except for encouraging him to do bars, have one night stands and how to break up with your girlfriend. In all honesty, the magazine should be for the hormonal teenagers who go weak on their knees when they see Bonang or Shashi Naidoo in her lingerie. However, as we all know, boys will always be boys.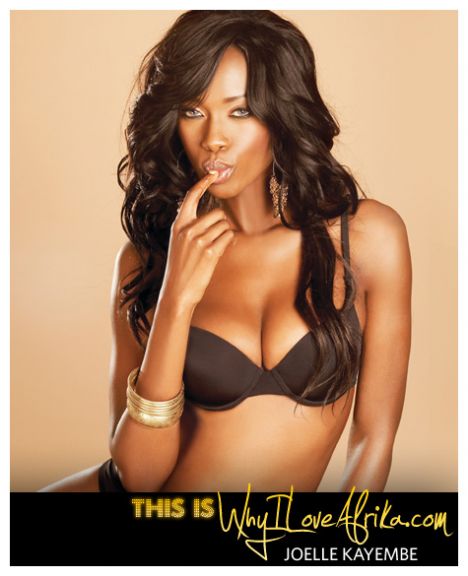 A 50-year old man still looks at women the way an 18-year old does. This one is scientific though. On the other hand, DM is offering you articles that impact on your growth in all aspects of your life. As a subscriber, I really do feel I get value for my money. Now there is also that hip-hop magazine that tries all its best to stay in the market during these tough economic times. I am not a reader of the magazine. However, based on my general observation of the mag, they are doing things rights to cater for their target reader. Which is something the late Y-Mag failed to do as they confused music with politics.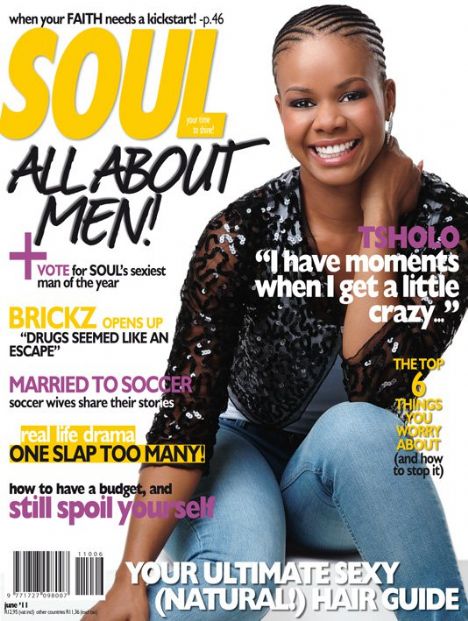 Now, we are discussing the female reads. I do not know how many hundreds magazines are there fighting for all these women's money. From True Love, Real, Soul, Move! and Drum (which has a female accent) to Women's Health, they all want your money.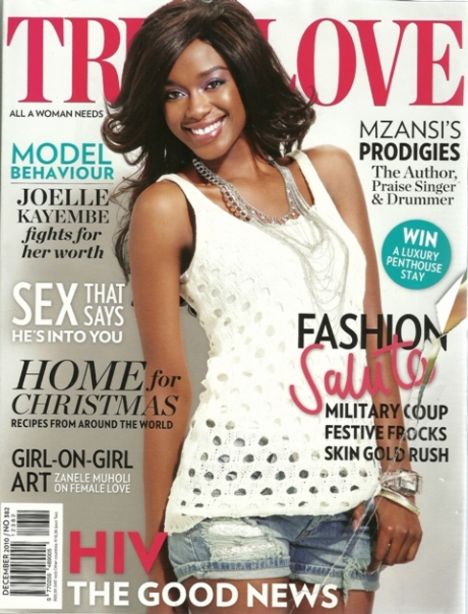 When Dorah Sithole was still the editor of True Love magazine, (yes I subscribed to the magazine – who wouldn't if they were paying a meagre R30 for the whole year), she flawlessly changed the direction of the magazine and targeted the mobile youngsters and such became very clear in the choice of her cover stars. She really put relatively younger women on the cover and I think that worked very well. Upon her resignation, Sbu Mpungose took over. However, Sbu's editorial plan didn't really translate very well in the choice of her cover stars. Anyone that's in the public eye graced the cover. As a reader, that did not sit well with me. I am not sure what the new editor is trying to achieve but there is still no clear direction in terms of the cover stars.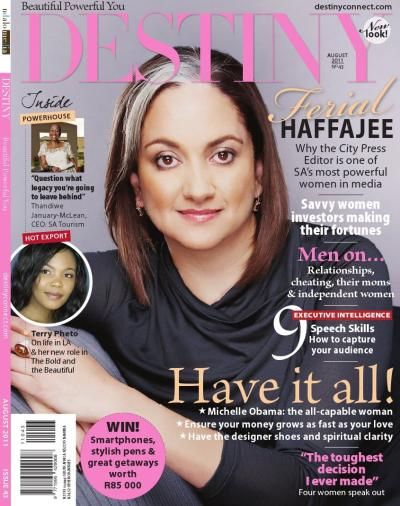 Enter Destiny magazine True Love is really feeling the heat. Destiny caters for the business and career oriented woman who is also a wife and still wants to look good in the boardroom while making both a fashion and an authoritative statement. Such is the heat, that True Love magazine is now having features on such women and really celebrating them. However, True Love is very far from reaching where Destiny is.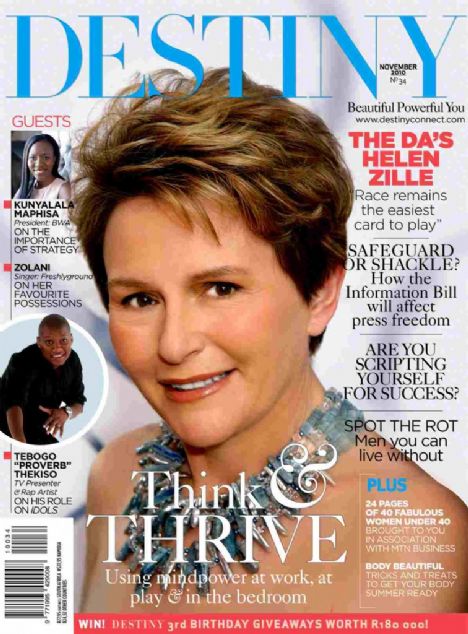 Destiny is doing everything right. Though I only subscribed to the Destiny Man weekly email newsletter which gives you updates on the content on their interactive site, I believe Destiny is doing the same. True Love is not evolving to cater for the needs of the modern woman who is ambitious. If anything, it is teaching women to be bossy in relationships. One good thing I like about it though is that it is encouraging women to approach men and tell them how they feel. No, I do not think that is good now that I remember how many women hit on me this year and I turned them down because I am currently on a break from the dating scene. However, my colleague in the office agrees that we as guys really appreciate women who take the first step.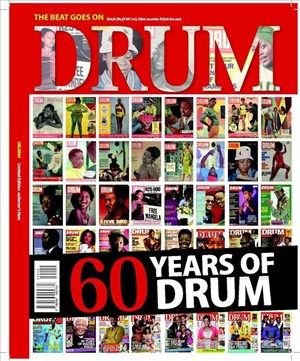 For far too long, Drum was Generations' publicist and fed its readers really boring stories. However, since its editor Khosi has been engaging with her readers on Facebook, the magazines is getting back on track and is starting to listen to its readers. Yes, I am one of those people who elect not to buy the magazine each time a Generations person is on their cover. Currently, the magazine is really putting people on their cover who really deserve to be covered. As part of its growth which I as a media scholar believe is part of evolving to cater for the needs of its modern and smart reader, it is giving the so called celebrities a chance to give their side of the story with regards to some of the hogwash that is published about them in the tabloids. The magazine is skewed towards women.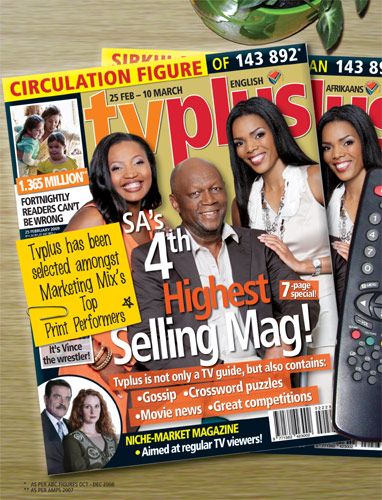 Now, there is the tvplus magazine which caters for the heavy TV watcher who enjoys all the pathetic fallacies of the soapies. The magazine aims to enrich your TV viewing experience by giving you "exclusive" content about your favourite TV shows. At times, you would feel like the magazine is all over the place. But it is still relevant to their target reader who really express such on their Facebook page and on their letter to the editor's You Ask section. The magazine is sometimes a reluctant Generations publicist which as a reader really puts me off. The tvplus magazine is a bit skewed towards Generations. The magazine has competition in the form on Move! magazine which really balances their soapies coverage.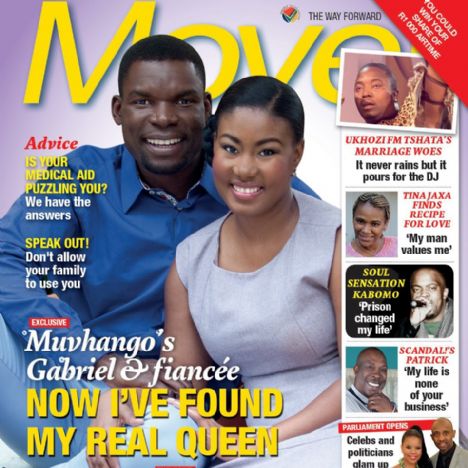 The Move! also does current affairs and gossip. Move! has no proper stand point and flows whichever side the wind takes it. This is not to say the magazine isn't doing things right for the reader. It is just that I am not their target reader.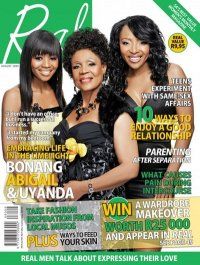 Ever since Real magazine entered the market back in 2003, it has never looked back. The magazine allows the cover star to relate their life story in their own words and gives them enough space to let us know of their childhood, upbringing and family life. Now that is really commendable as the poor kids who look at "celebrities" for inspiration really have to know none of the stars have always had it easy. From their relationships articles to the healthy living, the magazine seems to be hitting all the right chords, well, at least according to my humble expert opinion that is. The magazine's winning formula is letting their subjects tell their stories in their own words.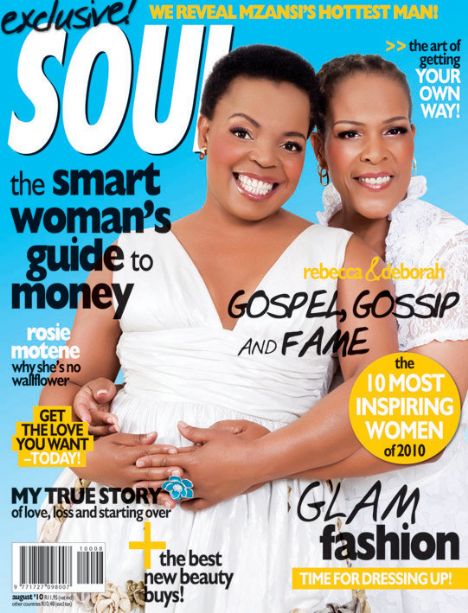 Such winning formula is contagious and the Soul magazine is now following their format. While Soul focuses on the glamorous side of things, Real really focuses on how stars made it in the entertainment scene. Soul now has an accent of TV and sometimes can easily be confused with True Love in terms of its content.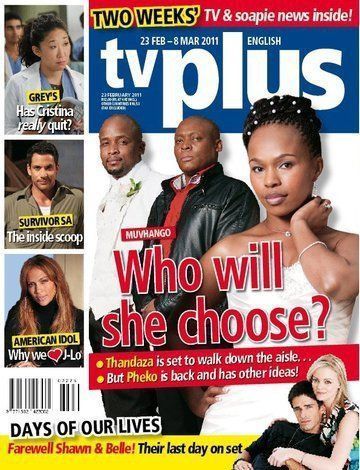 There are more and more magazines in the market and new magazines enter the market each month and very few of them really survive. The reason for their non-survival is that it appears they do not do proper market research before hitting the supermarket stands. Another reason is that loyal readers of magazines such as True Love, Drum, Move! and tvplus are really not giving up on their so called "trusted" magazines which have stood the test of time.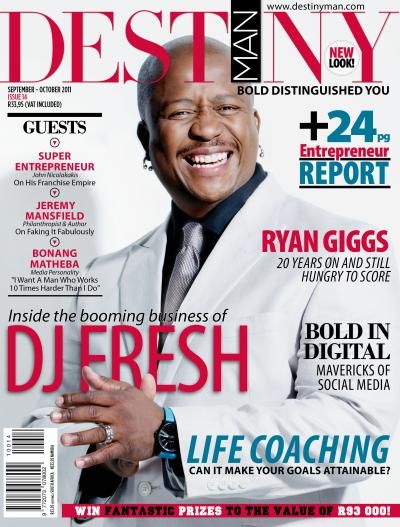 The birth of Destiny and Destiny Man really brought about change in the previously boring magazines industry. Now a number of magazines are starting to copy the magazines' content and tailor-making it for their target reader. Despite that, media scholars such myself can really see through the tailor making process and are able to identify the origin of the content.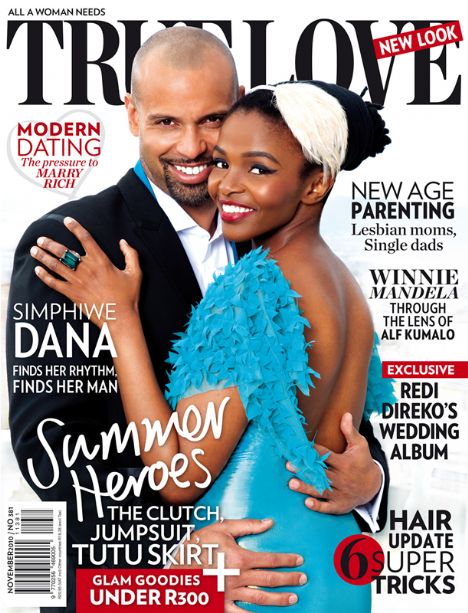 Having said that, South African female magazines are really failing in creating stars! Magazines such as Drum, True Love, Move! among others, are forever feeding us recycled Connie, Bonang and Sophie Ndaba articles. The reason is that these magazines are afraid to be trendsetters and really allow other deserving stars to shine. Instead, they choose to tell same stories time and over again. They are failing to take bold steps and identifying young rising stars such as Samkelo Ndlovu, Zizo Beda, Zahara and many others and giving them a space to shine. I do not know how many times I have seen Lira on magazine covers talking about really nothing at all and all in one year nogal.

Magazines in South Africa need to be trendsetters, set an assertive entertaining news agenda which will both entertain and inspire the South African woman.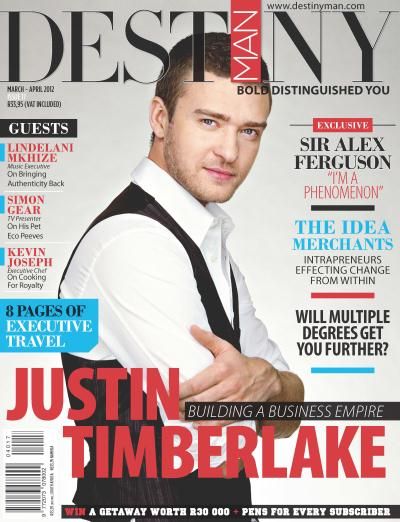 As for the men's magazine, boys will always be boys and if you do not give them their toys, you will not have them in your hood. Having said that, it is really not a surprise that even Destiny Man does have exit interviews and sometimes features on models who appear in their sexy lingerie's.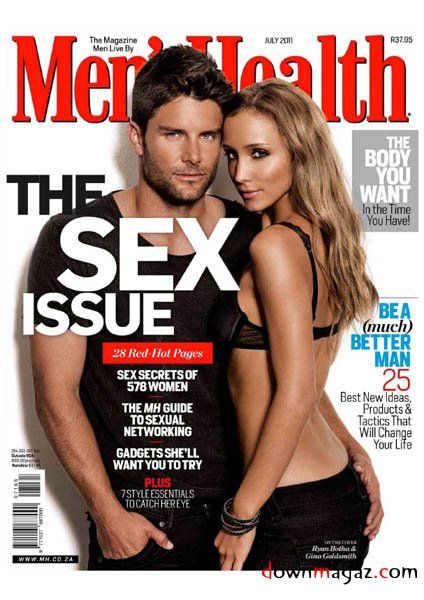 If magazines are not careful, they will soon go down the drain as the internet takes over. The secret of survival and staying relevant is knowing your reader and how he or she is evolving. Constant market research and focus groups need to form part of every magazine's priority list.



Replies: 12

You must be a TVSA member to post a reply
| | | | |
| --- | --- | --- | --- |
| Reply from: | blueroze | | Thursday, March 15, 2012 12:46 PM |
Maki, kindly put pictures, at the moment this looks like a thesis

#handsoneyes

I cant really I cant
| | | | |
| --- | --- | --- | --- |
| Reply from: | makisto | | Thursday, March 15, 2012 13:18 PM |
lol Blueroze, you jumped the gun. I put the article first and now it is the pictures lol
| | | | |
| --- | --- | --- | --- |
| Reply from: | myname | | Thursday, March 15, 2012 13:48 PM |
Maki i cant remember the last time i bought a mag coz they are so expensive these days. RECESSION bro iyasibulala! Phela i2kg yetastic rice is no longer R19 now so can u imagine choosing between a mag and my tastic, haikhona!!!!

Most of these mags are deceiving and sometimes ne advise zabo are not on TOP. Zizinto esizicavayo or one can use her/his logical knowledge.

Most of these shops have a warning but i stil take it and page it while im doing my shopping and i will dump/leave it in my trolley. There is no way i will spend R30 for a magazine unless someone is paying (cough). Sometimes i borrow from freinds & it stays home forever.

GOOGLE is always free at work if i need tips, home-remedies etc. And i-internet cafe in PTA is R4 or R5.

Eish Joburg weather..........yile yenza iTWINS.
| | | | |
| --- | --- | --- | --- |
| Reply from: | Minah | | Thursday, March 15, 2012 14:50 PM |
@myname Phela i2kg yetastic rice is no longer R19 now so can u imagine choosing between a mag and my tastic, haikhona!!!!
So true i will choose tastic or Iwisa Maize Meal eish magazine neh nna what frustrates me about magazines ke hore you read stories that you read on the internet nna I will stick to TVSA le other blogs bo Bella Naija le Just Curious its free mo spaneng Sunday ke reka newspaper Sunday Sun le World then finito
| | | | |
| --- | --- | --- | --- |
| Reply from: | Magical Baby | | Thursday, March 15, 2012 14:51 PM |

Maki I fully agree with you my angel with the fact that one person can grace more than 3 magazine covers. I mena really now! Mna I just buy it if the person on the cover is really interesting or fascinating to me. Internet is still the best option for me. After all if I want gossip I can always rely on Monday World to dish the dirt.

The real reason I used to buy magazine religiously was to catch up on the soaps and crossword puzzles and all that stuff. But since I get a monthly dose of soaps upsdate from TVSA why bother.

I remember too I was an avid reader of a magazine back in the days. It was a weekly magazine NEXT do you guys still remember that. Wonder what happened to that mag?
| | | | |
| --- | --- | --- | --- |
| Reply from: | Sobza | | Thursday, March 15, 2012 15:27 PM |
Nice one Maki...I totaly agree with your analysis, the last time I bought a magazine was back in 2001 when True Love was still R10 and it was still dominant back then. Fortunately I work in a library and I get all those magazine for free...sometimes I get tired reading them. With the internet domination some of those magazines will soon disappear. My favourites at the moment....SA Home Owner, Destiny Man
| | | | |
| --- | --- | --- | --- |
| Reply from: | Sana Lwam | | Thursday, March 15, 2012 15:43 PM |
@Minah....I also love Bella Naija, the wedding blogs just make me wanna marry a Naija men....their weddings are so on point.
| | | | |
| --- | --- | --- | --- |
| Reply from: | Impondokazi | | Thursday, March 15, 2012 15:49 PM |
they will soon go down the drain as the internet takes over
SOOO TRUE BHUTI, IT HAS TAKEN OVER ALREADY. I DNT BUY MAGAZINES SHAME, I DNT WANNA LIE.............NICE ARTICLE
at the moment this looks like a thesis
LOL HAY MAAN THE WORD "THESIS" DEPRESSES ME HEY
| | | | |
| --- | --- | --- | --- |
| Reply from: | Tazteeq | | Thursday, March 15, 2012 16:41 PM |
i cant remember when last i bought a magazine, Mos nna i just go to CNA and browse...

It's true about the mags disappearing due to internet - less and less people are buying mags, we spend the whole day literally working on Computers, when will we get time to read and page through when you can just cick a mouse and scroll down, and the evolution of blogs Magazines will soon be a thing of the past!
| | | | |
| --- | --- | --- | --- |
| Reply from: | Vesa | | Friday, March 16, 2012 11:14 AM |
Tjoooo.....It looks like a lot of us have stopped buying magazines! I've also stopped shem. My hair salon comes in handy there....and when I go and wash my car at the garage....it's time to catchup on magazines. A lot of them give us the same recycled trash anyway....nothing new and I'm not spending my hard earned cash on such.

And twitter is making their lives more difficult now. You get most news firsthand from the celebs on twitter.....so by the time it's reported in a mag it's already old news.
| | | | |
| --- | --- | --- | --- |
| Reply from: | babye | | Friday, March 16, 2012 12:01 PM |
nice one

i was really dissapointed with Destiny for February the picture quality was very poor.

magazines costs a fortune now. comparing it to tastic price just makes me crack

ha ha Drum costs how much and its weekly..... muiltiply that by 12 huh day night robbery
| | | | |
| --- | --- | --- | --- |
| Reply from: | number1 | | Saturday, March 17, 2012 21:04 PM |
I agree fully with yo article Maki. I personally no longer buy mags because they are contradictory. One month it's black is the new pink then next month black has gone back to being black. If it's a newsworthy story about celebs, I can get the news instantly online. Inspiring biographies are always on Wikipedia so it's unfortunate but mags r inevitably gonna be online in the near future.







22/04/2014




04/04/2014




10/03/2014




27/02/2014




17/02/2014



Total Views: 1570593
Total Replies: 10433